Description
Yoga Rocks the Park is now FREE ADMISSION/by donation thanks to generous sponsors and studio partners. YRP is a Denver summertime yoga + live music tradition which includes an all-levels, live music/DJ yoga class, guided meditation + talk for peace. Kids Yoga Camp is hosted by Kids Yoga Guide that runs in unison with our adult program so they can have fun while you do your practice. Space is limited. Only $10.
Stay for theafter party complete with wellness vendors, food and drink.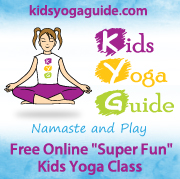 2017 DATES: 5/28, 6/4, 6/25, 7/9 (Spring Dates); 8/13, 8/20, 8/27, 9/10, 9/17 (Summer Dates)

PRE-REGISTER today to ensure you are entered for the AWESOME giveaways by all of our generous Sponsors and Vendors! Donations sales help support YRP non-profit partner Food Bank of the Rockies (every $1 creates 4 meals for those in need!) and cover event expenses. Check out how to best experience YRP here.
Here's the weekly schedule:

8 am - Check-in open (pre-reg here) Vendor Village open.
8:30 am- Guided meditation and talk
8:55 am - Camp YRP begins (ages 5-10). (MUST PRE-REGISTER)
9 am - 10:30 am - All-levels Yoga Class with live/DJ music
10:30 am - Camp YRP ends. Parents to pick up by 10:45 am.
10:45 - 11:30 am - Enjoy Food Trucks, Vendors + take home tons of goodies

PLEASE BRING YOUR RECYCLABLE TOTE BAGS FOR SHOPPING AND YOUR FREEBIES!
YOGA MATS WILL NOT BE PROVIDED; YOU WILL NEED TO BRING A MAT/BLANKET OR JUST ENJOY BEING IN THE GRASS.