Description
Renew your spirit and connect to the beauty of the Mediterranean Sea for our 5th annual yoga retreat in Italy!
The Setting
Set close to the idyllic town of Sorrento on the spectacular Amalfi coast in an ancient, converted 16th-century Franciscan monastery, our yoga retreat will be a feast for all your senses. Practice yoga morning and evening with the sea nourishing your eyes and soul while you breathe in the fragrance of blooming lemon trees. After morning yoga, wind your way down to the sea to bathe in the warm, healing waters of the Mediterranean or take long, meandering hikes in the lush hillsides of the Lattari Mountains surrounding the monastery and get lost among the dense lemon and ancient olive groves. Emerge to find yourself beholding a breathtaking view of the coast including Vesuvius, Capri and the Bay of Naples.
Excursions
The retreat includes a boat excursion to Capri where you can swim in the fabled, mermaid enchanted azure waters surrounding the island, hike the quiet, hidden footpaths adorned by ornate alters to Mary or indulge in famous gastronomical or haute culture destinations. If you choose, other excursions to Sorrento, Positano, Ravello, and ancient mineral baths can be arranged with other guests and local services.
The 16th Century Monastery
The Franciscan monastery offers simple and elegant rooms that all have large windows which open to the sea. Each room has a private bathroom with a shower. We eat together in an open cloister garden flanked by arched halls for breakfast or outside overlooking the sea for dinner. Meals will be vegetarian, local and nourishing to complement our yoga practice.

The Yoga
Yoga classes are for all levels. Modifications will be given for beginners and advanced postures will be given for seasoned practitioners. Both Gabby and Summer teach hatha yoga with a strong emphasis on alignment and awareness. Expect a vigorous morning practice that will explore sun salutations, inversions, backbends, arm balancing and classic standing poses to wake you up and challenge your individual level. Afternoon practice will be quieter with an emphasis on sitting postures, restorative yoga, and pranyama.

Yoga Retreat includes;
7 nights' accommodation
3 meals a day
Yoga twice a day
Boat trip to Capri
An evening of notable wine and history with Marco Ambron (Gabby's husband)
Group transfers to and from the monastery to the Sorrento train station

Retreat prices do not include;

Airfare
Excursions
Private transfers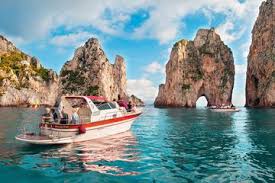 Cancellation policy: A 75% refund will be given on the balance if canceled before May 1st and if the spot can be filled. If the spot cannot be filled a 25% refund will be given. There will be no refunds after May 1st.

For any questions - backtothebody@gmail.com

Gabby Yates
Gabby is known as a teacher that creates a nurturing class environment where challenging yoga and clear, precise instruction meet to foster student's growth. She has been teaching yoga since 2000 and her teaching style is primarily informed by years of alignment study with her Iyengar teacher Anne Saliou and the intelligent sequencing and insight of her teacher Noah Maze. She has spent countless hours hiking the hills of the Amalfi coast and finding secret swimming holes with her husband while living in Naples, Italy. They can't wait to share them with you! She holds undergraduate degrees in Political Science and French and, after serving as a Peace Corps Volunteer in Mali, West Africa she returned to school and earned a Master's degree in Conflict Resolution. While working in Kosovo and Afghanistan as a consultant reintegrating refugees, she facilitated reconciliation and dialogue workshops with local leaders that integrated yoga as a healing tool. In early 2016 she launched Stay Engaged - The Institute for Yoga and Peacebuilding which serves to increase the capacity of yoga teachers to build peace in their communities and beyond. She lives in San Francisco and teaches at the Yoga Tree, The Mindful Body and Homeless Prenatal Program. You can learn more about Gabby at www.GabbyYates.com

Summer Yates
Summer Yates is a working artist and art educator, with an MFA in fine art. Being an artist and former ballet dancer, she is naturally flexible in mind, body, and spirit. During college, her sister, a long-time yoga teacher and Summers primary mentor, introduced her to yoga. After 10 years of practicing ashtanga and vinyasa styles of yoga, Summer was drawn to alignment-based Hatha yoga. Her desire to teach yoga surfaced in response to her dynamic teachers, Naime Jezzeny and Sue Elkind. In 2014 she received her 200-hour teacher's certification through Dig Yoga. Her accessible teaching style is genuine and reflects her energetic and expressive nature. Her desire to navigate the continuous play of movement and stillness in the body and mind is how she challenges herself in both her artistic and asana practice, which she brings into her classes as an opportunity for growth. She is passionate about holding a space for her students to open to their curiosity, vulnerabilities, and capacity to love. In addition to her asana yoga practice, Summer is a Bon Buddhist practitioner and meditation student of Tenzin Wangyal Rinpoche and Marcy Vaughn.
Reviews
"This retreat was an amazing experience which is hard to put into words! The charming beauty of the Monastery, the small town, the Mediterranean, the diversity of people attending, the wonderful homemade Italian foods and the peaceful yoga and meditation from Summer and Gabby is an unforgettable, mesmerizing experience. I feel so blessed to be able to attend. These blessings will stay with me! Thank you!!"
"This was the best vacation, retreat, I have ever been to. I came back refreshed, energized and full of warm feelings for everyone."