About this Event
Join us on our first collaboration together with artist, Danielle Burnside, and yoga instructor, Tika Anindyasari, for a fun, refreshing event to awaken our creativity through yoga and art.
As the new moon is approaching, we will utilize this event as a ritual to release and renew our energy.
The class will start with some body movements of 30 minutes all-level gentle yoga, followed by one complementary beverage as we flow using our brush strokes through the canvas. Painting materials and canvas would be provided. Additional beverage and food can be purchased at Daylight Mind Cafe.
We will meet outside on the front lawn, Makai side, overlooking the Ocean as we practice yoga. Bring a mat, water, a hat and a towel.
Class will start promptly at 5.30pm. Please come 10 minutes early to set up mats and settle the energy. At the end of the class, we will spend 15 minutes to close the event with restorative yoga.
Let's flow, set some intentions and free any stagnant energy in the body. We are gathering to bring the community together through art and yoga.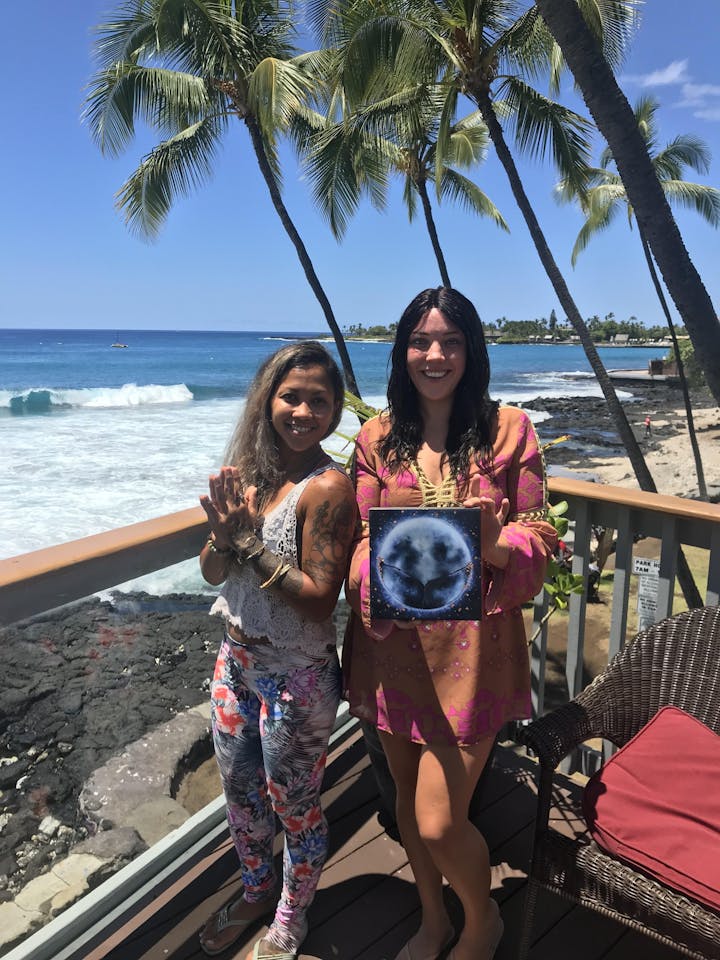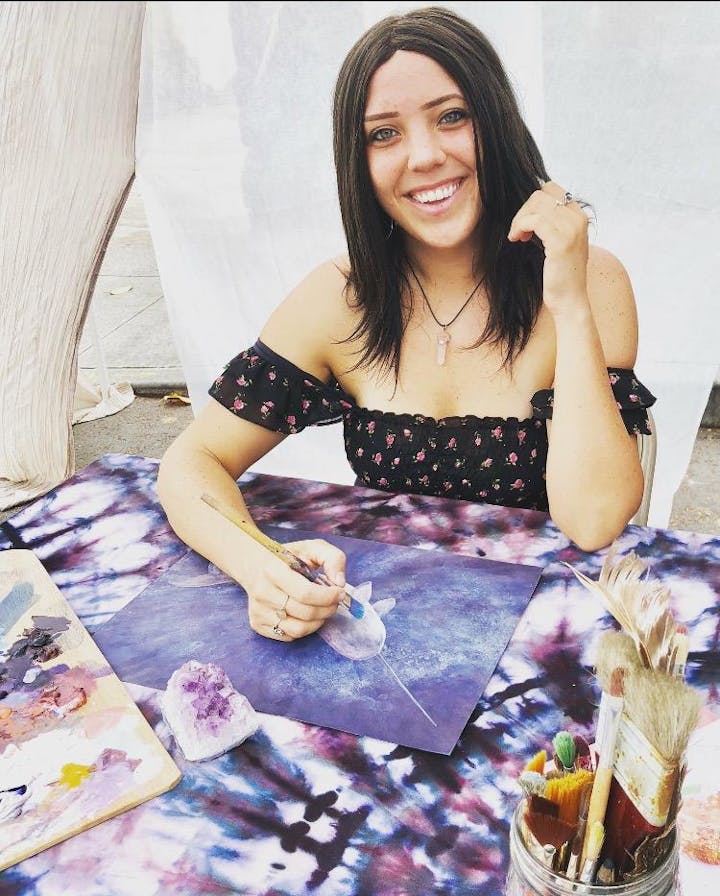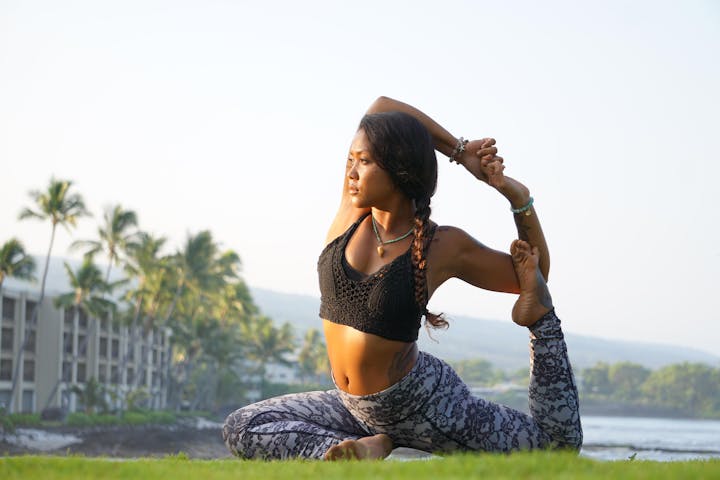 Danielle Burnside has been teaching since she was 11 years old to a variety of levels and all ages.
Art has been a meditation for Danielle since she could remember. Her passion for the ocean initiated her circling back to that work, spreading awareness of just how pure and true it is below the surface. Part of all her proceeds go toward ocean conservation, in an effort to preserve our precious and life sustained oceans.
Tika Anindyasari found her love for yoga here in Kona, Big Island of Hawaii. She has been teaching and practicing yoga at Yoga Hale studio for over 8 years. Healing has becoming her purpose in her practice. She believes both yoga and art are major healing tools to the soul.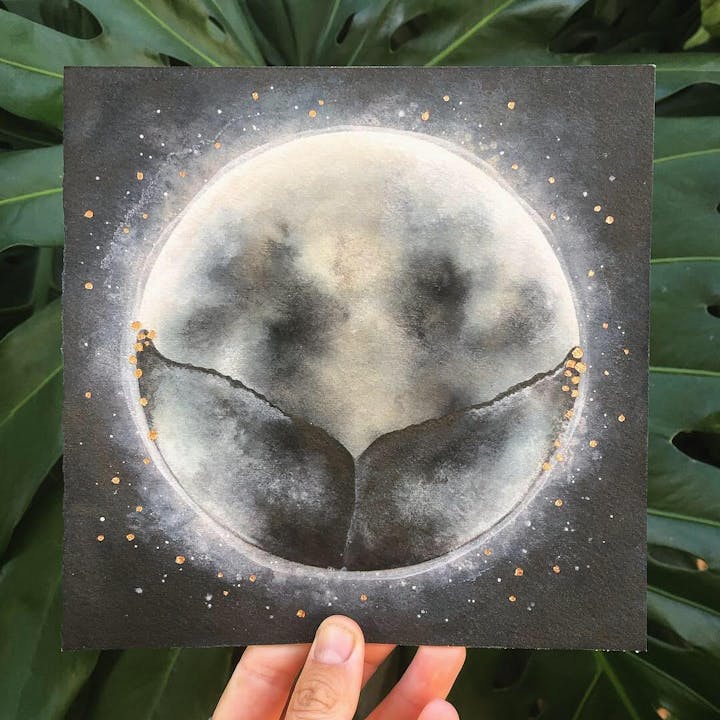 If you need more Information please contact:
Danielle Burnside, danielleburnside@live.com www.danielleburnside.com
Tika Anindyasari, consciouskona@gmail.com