Description
True Nature Healing Arts welcomes James Swartz (Ramji) teaching "The Yoga of Love." Three 90-minutes sessions, Saturday, September 9th,16th and 23rd at 11:00 am (MT).
Attend in person at True Nature Healing Arts, Carbondale, CO or watch in the comfort of your home via the web. Video feeds are avaialble following the live event.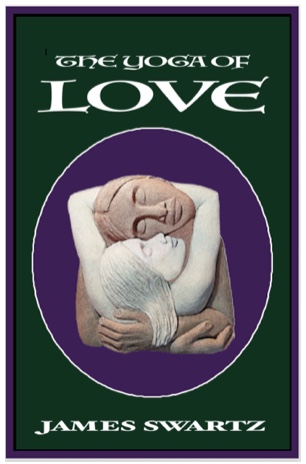 Presenting the spiritual path from the bhakti or devotional perspective. Each session will consist of a 45 minute introduction on the philosophy of love and 45 minutes of Q&A from both the live and the remote audiences.
This seminar is based on James' recent book "The Yoga of Love" which is available in paperback at True Nature and at shiningworld.com in both digital and paperback formats.
Registration fee for both in-person and online: $25/part. Donations for Ramji above and beyond the registration fee are very much appreciated.
(Click here to see a full listing of events and register for as many as you wish).
Learn More About Ramji:
Coming from an impeccable lineage (Swami Chinmayananda) and endowed with over 40 years of teaching experience in this age old tradition, Ramji unveils this timeless knowledge with clarity, candor and humor. He has become one of Vedanta's most powerful voices in the East & West.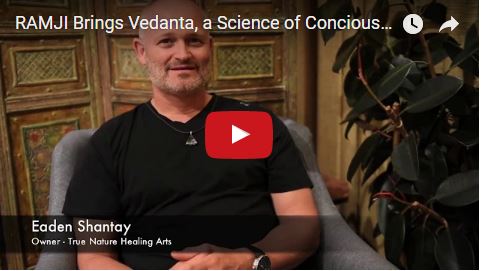 Special Note About Event Pricing:
In honor of the Vedanta lineage, all teachings are offered by donation to ensure that everyone is able to access this knowledge. The registration fee is simply intended to off-set the costs to True Nature for hosting this live event. Please make donations to Ramji before, during, or after the seminar by going to http://truenaturehealingarts.com/donate. While there is never a set fee for Vedanta seminars, your contributions are greatly appreciated and extremely helpful.

So, what is Vedanta?
Vedanta is a time-tested means of knowledge that leads to understanding, which removes suffering, revealing the true nature of self-limitless conscious existence.
Vedanta is a complete teaching of how the dharmic field works and how to become free of the suffering that is so prevalent.
Right from the beginning, the teachings share that you are whole, complete and good.
If you have toiled for years in the spiritual marketplace and are tired of digging shallow wells, you've come to the right place. Traditional Vedanta is truly a final teaching.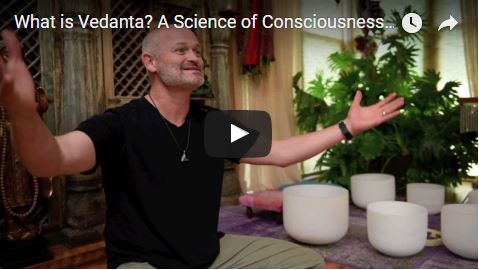 Pre-register for this live event to reserve you place!
Morning yoga classes and spa treatments available on the day of the event. Limited appointments available. Contact True Nature's front desk at 970-963-9900 to reserve space. Visit www.truenaturehealingarts.com for details on offerings.
June 10th, 2017 Vedanta Weekend with Ramji