Yoga of Cooking: Ayurveda Online Cooking Classes

Friday, February 9, 2018 at 9:00 AM
Event Details
 Yoga Of Cooking: Ayurveda Online Cooking Classes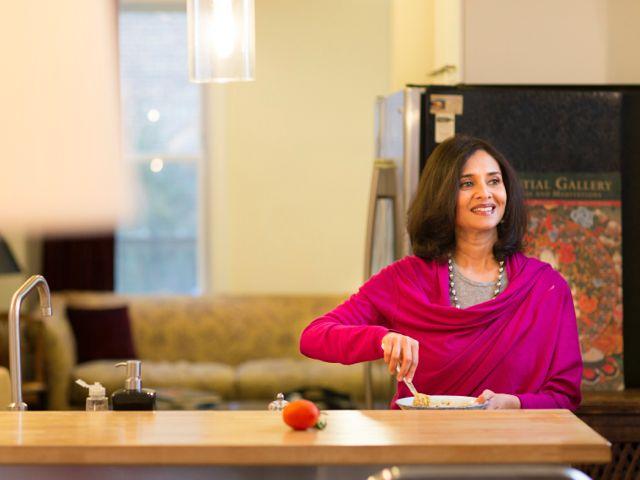 (click above to view Yoga of Cooking video )
Features:
Cook in the comfort of your kitchen

Prework videos w/3 recipes per session will be posted every Friday for 4 weeks.

Every Tuesday we will followup on your personal progress with webinars for you to connect and ask questions

Downloadable Resource materiels include: Recipes from the classes, Ingredients Ayurveda relevance, Related Ayurveda  philosophy material, Shopping lists. 

Link to 

Sattva

 guided meditations, music and sanskrit chanting

All classes are mandatory as one class builds into the next
Our mission is to transform our connection with cooking and eating. Through our classes we will tap into the practice of Ayurveda to improve our relationship with food.  Ayurveda and Yoga both share a common belief system about health, wellness and disease.
This is the Yoga of cooking. We'll get off the mat and into the kitchen! These classes will make the experience of cooking and eating more fun and joyful. While these classes bring good health and weight loss as a natural byproduct, they take away the anxiety and stress associated with counting calories and worrying about each ingredient in our food and its biochemistry.
Watch one of our recent reviews from a yoga teacher: Those who do yoga/ mind body fitness naturally gravitate towards Ayurveda and its emphasis on eating well. 
Organizer
Nalini Mehta is a culinary, yoga and meditation instructor who has taught at various holistic institutions around the US. Natural Gourmet Institute for Food and Health, NY, Whole Foods Culinary Center, Institute of Culinary Education, NY Open Center and offers online cooking and wellness classes through her business
www.routetoindia.com
. Rooted in the wisdom of Indian culture, Route To India brings ancient techniques of Ayurveda, yoga and meditation to the modern appetite.
Speaking Engagements 
Speaker at several institutes including UCSF, Baruch College, NY, Rubin Museum of Art NY, Asian Art Museum, San Francisco, Princeton University, and United Nations Spice Club, New York.