Yoga Nidra + Sound Bath with Nimisha Gandhi and Christine Tulis
About this Event
Welcome in the new year with the ultimate restorative experience. Experience the powerful combination of yoga nidra, aromatherapy, and sound healing to transport yourself to ease and wellbeing. These profound modalities will take you into a deep state of relaxation and healing. Sound healing calms and tunes the mind while rebalancing the body by releasing tension and subtle energetic blockages by re-aligning cell vibrations to specific frequency. The practice of Yoga Nidra will bring you into alignment with your authentic self all the while giving your mind and body a reboot. All the while, essential oils will support the experience of releasing layers of tension. This class is perfect to end the day for a great night's sleep.
Please note - doors will open at 7:30pm and we will begin promptly at 7:45pm
Participants are invited to bring a pillow, eye pillow, small blanket or scarf, and yoga mat. You will be laying down for the entire experience. No meditation experience necessary.
This event will fill up quickly. Please reserve your space in advance.
About The Facilitators:
Nimisha is a functional medicine + Ayurvedic nutritionist and Yoga Nidra Meditation teacher. Ancient healing practices and modern medicine have shaped Nimisha's understanding of mind-body-spirit wellness since childhood. Nimisha's ultimate mission is to help others awaken their inner healer, put the power back into their wombs, and cultivate their connection to the natural world. In her private practice, Moon Cycle Nutrition, Nimisha works with teenage girls, fertility, prenatal, and postpartum woman as well as autoimmune conditions and rebalancing the gut microbiome. Nimisha serves as a board member of several health and wellness companies and organizations. She speaks regularly at conferences, retreats, and private events. You can also find Nimisha leading workshops and classes throughout SF and beyond. Nimisha's work is research-based, intuitive, and from the soul. You can learn more about Nimisha by visiting www.mooncyclenutrition.com and following her on Instagram @mooncyclenutrition.
Christine Tulis is a harpist, sound healer, singer, mystic and award-winning composer sharing the healing magic of the harp. Her music has the power to connect people to inspired states of being and deep healing. She began playing the harp as a result of a life changing spiritual experience 30 years ago and has shared her music at the United Nations, Grace Cathedral, Chartres Cathedral, France and many healing and spiritual centers all over the U.S.
Nimisha Gandhi, functional medicine + Ayurvedic nutritionist and Yoga Nidra Meditation teacher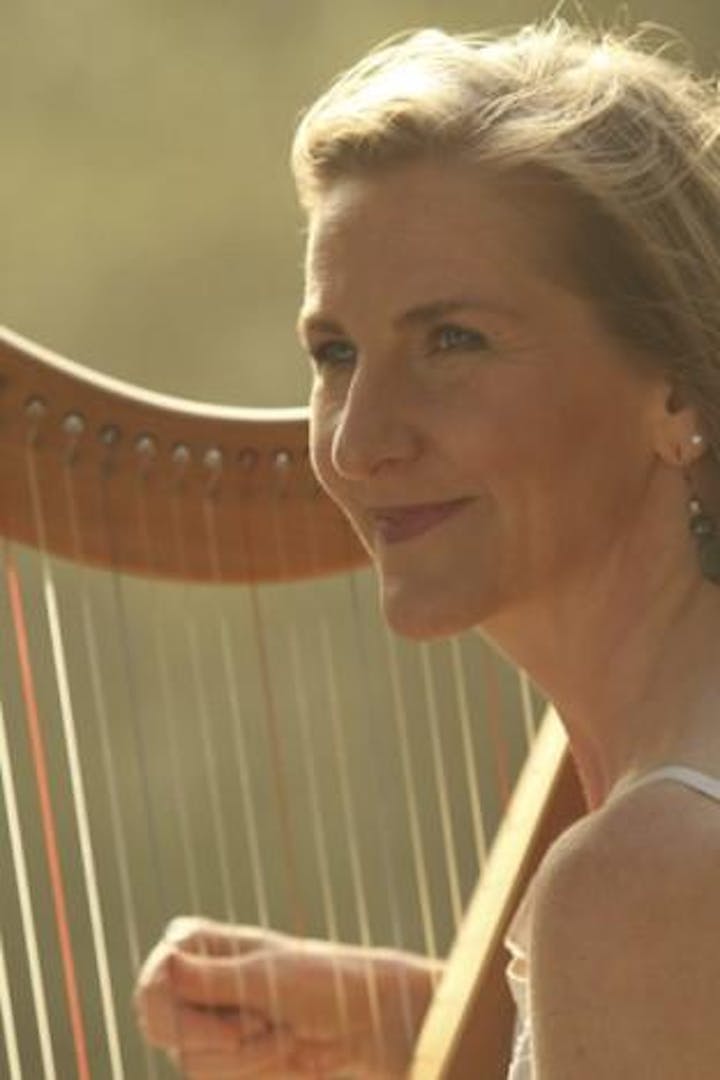 Christine Tulis, harpist, sound healer, singer, mystic and award-winning composer sharing the healing magic of the harp