Join us for yoga that holds social justice at its heart.
About this Event
Join us for yoga that holds social justice at its heart. Space allows us to reclaim yoga as an indigenous healing wisdom tradition with authenticity and a critical inquiry informed by our multicultural, multi-dimensional, and intersectional perspectives.
We will gather to flow, to surrender to our truth, and commit to inner activism. Let's slow down, find peace within, and ready ourselves to show up and fight for ourselves and our beautifully diverse community.
This yoga flow and short journaling session is led by Natasha Chaoua, founder and owner of Dubwise Yoga Denver, LLC and a graduate and Member-Owner of Satya Yoga Cooperative, Colorado's first 200 hour Yoga Teacher Training program for black, indigenous, people of color, and the nations first BIPOC member-owned yoga cooperative.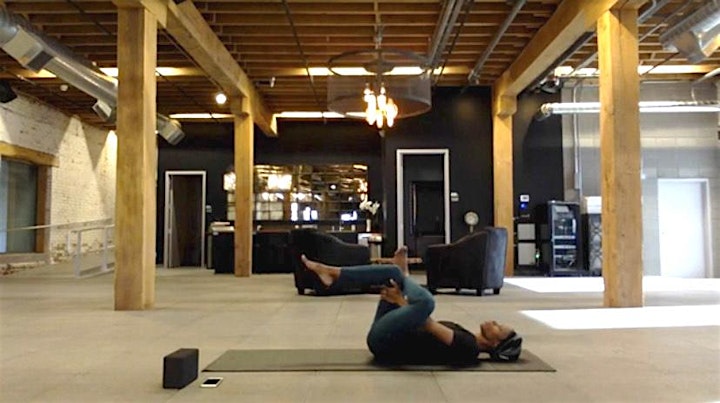 You can find Natasha's Current Schedule on her website. She is currently offering:
All Abilities Yoga for BIPOC ✨ Fridays // BIPOC Space
CONSCIOUS Sessions 🌱💨 Fridays ~ Cannabis Yoga // BIPOC Space
Sunrise Yoga ✨ Saturdays & Sundays 1st, 2nd and 3rd ~ Gentle Flow // BIPOC Space
Open Community Flow w/ Guided By Humanity ✨ Sunday mornings ~ Gentle Flow
Accessible Yoga for BIPOC w/Spirit Of The Sun✨ Mondays ~ Chair Yoga // BIPOC Space
5 Week Elements Series // November 16th-December 14th // BIPOC Space
P.S. If you want more TEDxMileHigh, register for our free virtual event featuring 8 amazing TEDx Talks, taking place on Saturday, December 5. Learn more about TEDxMileHigh: VISION.