Yoga Journal LIVE Presents | Soothe Your Heart in Challenging Times with Er...
Description
Challenging, heart-assaulting times call for yogis to have increasingly effective heart health practices. Join Erica Mather for a Forrest Inspired Vinyasa class, in which you will learn basic techniques for heart care and weave them into your asana practice. When the heart is well-tended through your own self care routines it will help you feed all aspects of your life, on and off your mat.
---
This class is located in the Sangha Space at Yoga Journal LIVE New York.
Click here to find out more about our main event.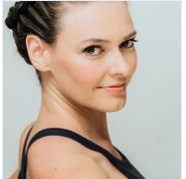 Erica Mather is a Forrest Yoga Guardian and active yoga teacher in the New York Yoga scene where she has taught for 10 years. She is the founder of the Adore Your Body System for overcoming body image challenges, and The Yoga Clinic of NYC, which educates teachers and medical professionals about the practical applications of yoga for everyday health. www.ericamather.com www.stuffilearnedatyoga.com www.theyogaclinicnyc.com
Organizer of Yoga Journal LIVE Presents | Soothe Your Heart in Challenging Times with Erica Mather | New York 2017
YOGA JOURNAL RETREATS
Something special happens when an international yoga teacher, an artist with a camera and our vibrant community of yogis come togher in one place at a Yoga Journal Retreat. 
 If you're looking to deepen your practice and perspective, transform yoga into a lifestyle, and make connections with fellow yogis, this is where you'll find it.
Join us for our first ever Yoga + Photography Retreat, perfect for those interested in being in front of or behind the camera. Get ready to become inspired with Liz Arch and Robert Sturman. 
Tulum, Mexico | March 30-April 3, 2019