YOGA IN THE JUNGLE OF COSTA RICA

Friday, February 20, 2015 at 1:00 PM

-

Monday, February 23, 2015 at 1:00 PM (CST)
Event Details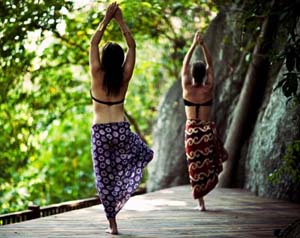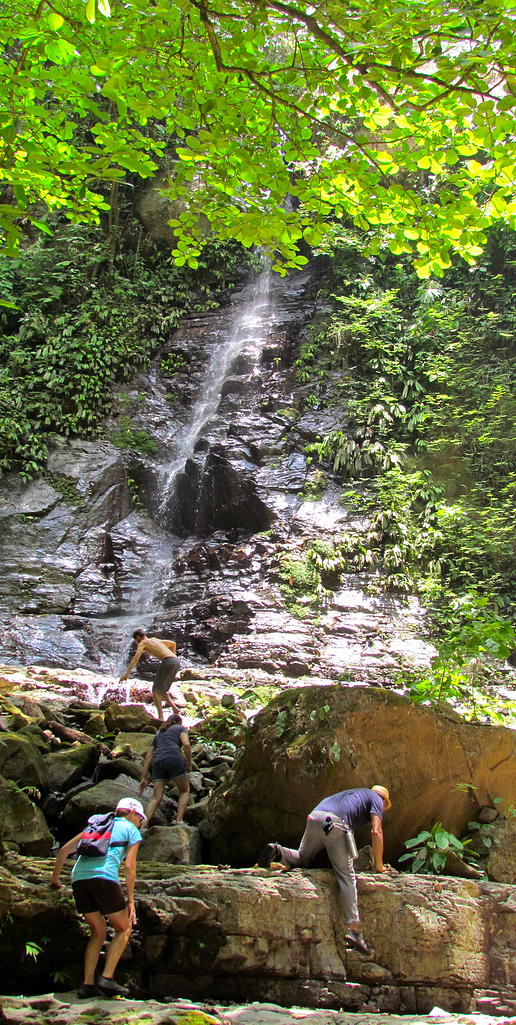 JOIN US FOR A YOGA ADVENTURE IN THE JUNGLE OF COSTA RICA!
Not enough time or money to go to a Yoga vacation in Costa Rica? Think again! The Yoga Trail offers you unique opportunity to be an eco-community immersed in the beautiful Nature of Costa Rica, a place described by National Geographic as the most biologically intense on earth... AND IT'S VERY AFFORDABLE! LIMITED SPOTS!
- Come and reconnect with body, mind and nature, re-energizing and rejuvinating your spirit: two Yoga classes per day led by Silvia Neri, open to all levels followed by guided meditations to connect and listen to the beautiful energy of the rainforest.
- Learn about permaculture, organic farming, environmental studies and sustainable living, join classes with the teachers of the center.
- Hike to the wonderful waterfalls close by where you can bathe in the natural pools and flow in rivers, zip line through the jungle, and of course practice lots of Yoga to find new inspiration, energy and balance!

WHERE: Osa Mountain Village Volunteer Center, Ciudad Cortes, Costa Rica.
How to get there: Fly to San Jose, take a bus to Palmar Norte (6hrs) or a plane to Palmar Sur (40 min). We can arrange for pick up at the Palmar Norte station and Palmar Sur airport station for $30.
PROGRAM: There will be two 1.5 hrs Vinyasa Yoga classes per day, one in the morning and one in the afternoon. Most classes will be offered at the center under the 'rancho' immersed in nature, and some will be offered as part of the hikes in the surrounding areas. Every day there will be plenty of time to relax on a hammock if you wish, participate in the eco-farm activitites to learn about sustainable living or explore the surrounding nature.

MEALS: Included in the retreat price are 3 locally inspired meals per day, prepared with mostly organic food produced in the local vegetable gardens.

ACCOMODATION: It is in tents placed on platforms nestled into the mountain and are covered by a canopy so they are protected from wind and rain.  Each tent has 2 beds with linens, no need for sleeping bags. More beds or double beds can be added per tent if requested. Three bathrooms, two of which with showers, are available and shared among the guests.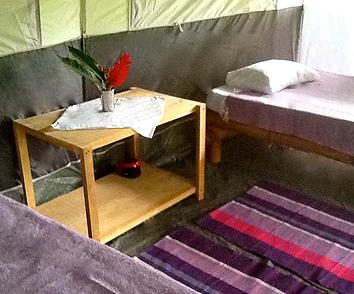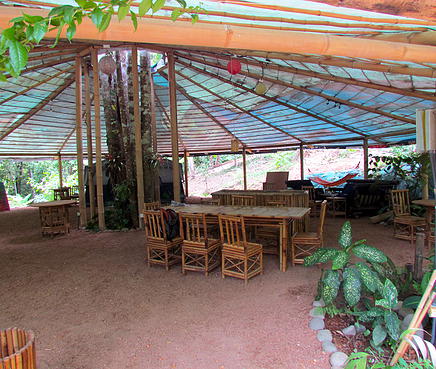 WHAT TO BRING: Your own Yoga mat and any prop you like to use, sun block, sun hat, insect repellant, sneakers or hiking boots, flipflops for shower, bag for toiletries, light clothing, bathing suit, beach towel, sweatshirt and long pants for evening. Flash lights, bath towels, blankets will be provided on site.
WAIVER: You agree when you sign up for this trip that you have read and understand the below.
If you join us for this Yoga retreat, please understand that you are responsible for your own preparedness and well-being and will hold no one else liable in case of injury. You agree not to hold the Organizer, Assistant Organizers, or any other members responsible for any injuries, mishaps, or any other unpleasant situation that may happen during the retreat, including yoga classes, hikes, and other activiites. You are responsible to bring the proper gear. Your attendance on the retreat signifies that you have read and accept the terms of this liability waiver.
CANCELLATION POLICY: If cancellation takes place prior to your departure date, 100% of the trip price will be forfeited.
CONTACT INFO: silvia.theyogatrail@gmail.com
When & Where

Osa Mountain Eco Village Lodge

Ciudad Cortés, Puntarenas
Costa Rica

Friday, February 20, 2015 at 1:00 PM

-

Monday, February 23, 2015 at 1:00 PM (CST)
Add to my calendar
Organizer
The Yoga Trail
The Yoga Trail is a group focused on Yoga outdooor and traveling. It was created in 2011 to help yogis finding ways to travel and practice Yoga regularly, reconnecting to Nature. Its founder Silvia Neri often travels offering Yoga classes, workshops and retreats around the world tracing her Yoga trail, from Central Park to Amsterdam. 
More info? http://www.theyogatrail.com/about.html
"Silvia, thank you for the fun yoga in central park. You helped to make our NY experience fabulous!!!  Thank you" Robin B, NYC

"I was searching online for outdoor yoga for my trip to NYC and found the Yoga trail, I'm so happy that I signed up! Silvia is a great and inspiring person and runs the class very well. You can hire a mat for a few dollars as I was travelling and did not bring one. Also convenient that there were bathrooms nearby. It was a beautiful day, and than starting your day with yoga under a tree in the middle of Central Park with stunning city views: how much better can your holiday be! Vibrant and dynamic New York is great to combine wit a little Zen and 'You' moment! Next time when I'm in the city I'm definitely going to join again." Eveline, NYC

"Central Park is one of New York's icons and how special if you can do a yoga class on it's green grass. Silvia is an inspiring yoga teacher and get's you in the (Vinyasa) flow easily." Robbert Z, NYC

"Dear Silvia, I'd like to thank you for the amazing yoga class yesterday, situated at the boat and the pier. I won't forget this ever, so beautiful! I think it's a beautiful thing you're doing, really inspiring! Keep on the good work! " Ottilia, Amsterdam

YOGA IN THE JUNGLE OF COSTA RICA