Yoga Haven's Practice With A Cause Featuring Pilates + Yoga with Grand Raff...
Description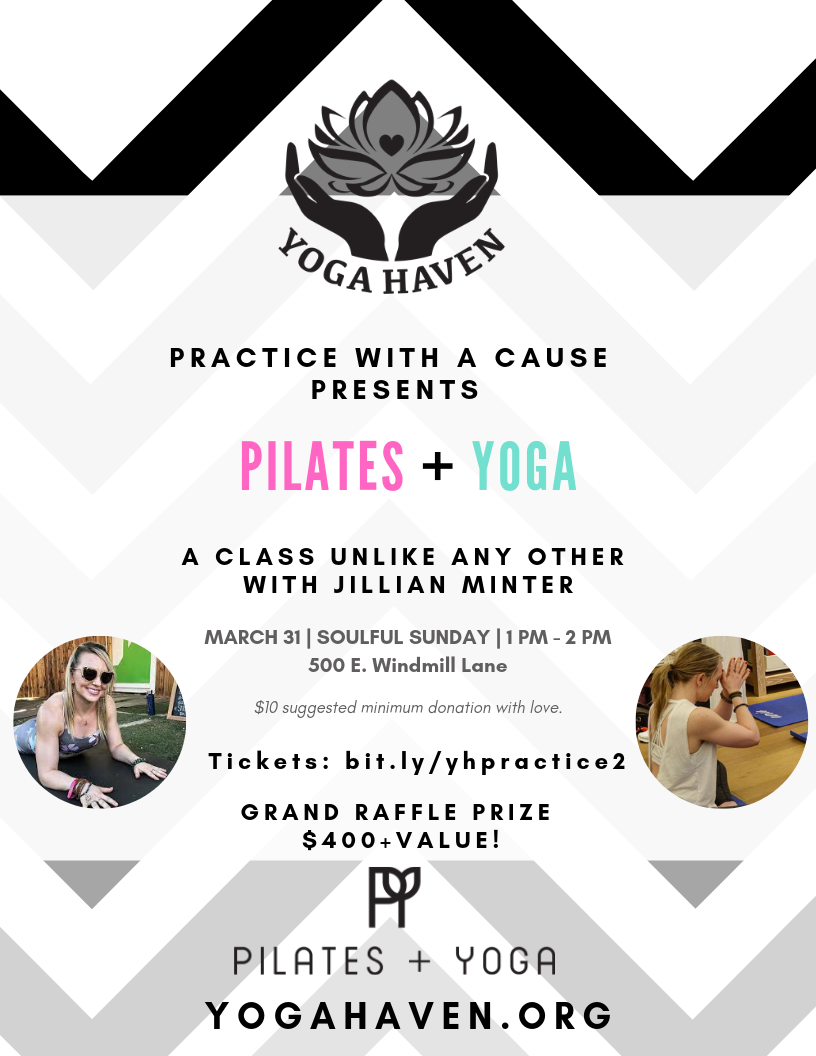 A Grand Raffle Prize worth $400 will be given away to one lucky winner! Don't miss your opportunity for an innovative class and chance to win while supporting the community!
$10 minimum suggested with ❤️
Reserve your spot and purchase raffle tickets!