Yoga Haven's Practice With A Cause Featuring Aerial Yoga + Raffle Grand Pri...
Description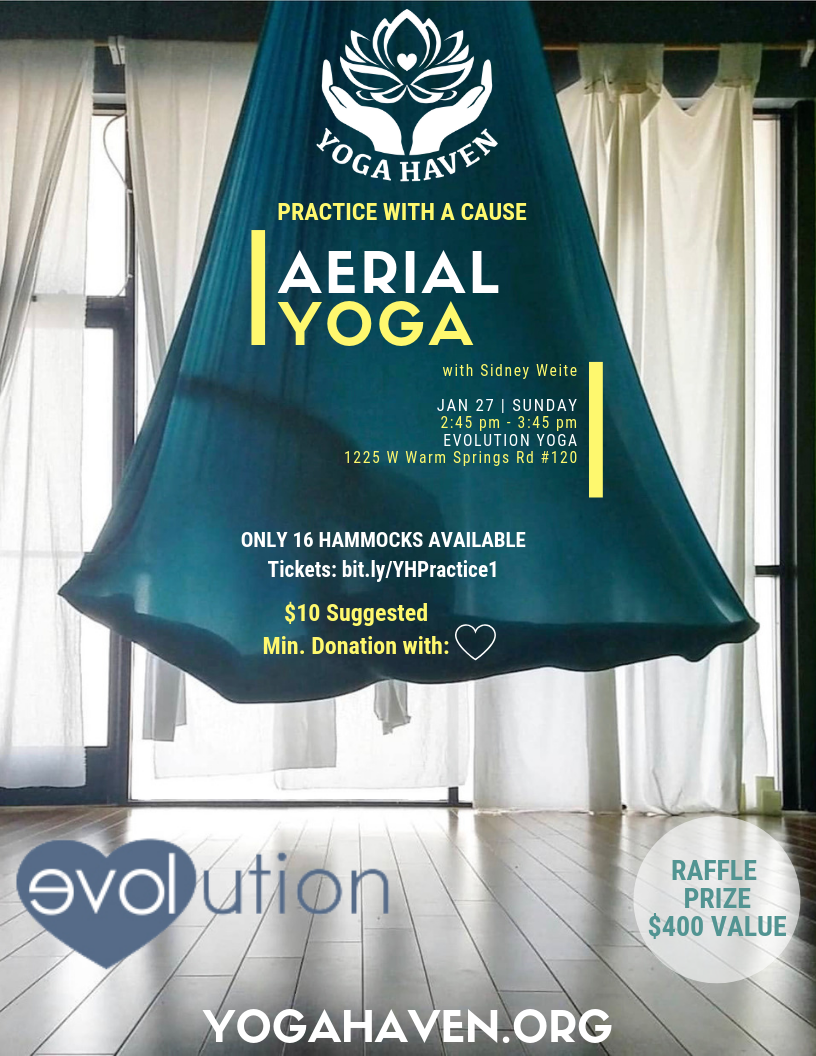 A Grand Raffle Prize worth $400 will be given away to one lucky winner! Dinner, VIP Show Tickets, a gift basket and many more. Don't miss your opportunity for a fun class and an exciting prize while supporting the community!
Please join us for Aerial Yoga led by Sidney Weite. This will be a fun interactive class that has taken the elements for Sidney's Lift off with Love Set Series, and modified it to be done on an aerial silk hammock. Students will use the fabric to modify and deepen postures, even learning to be completely lifted off the mat while in the hammock. This class is friendly to all levels, whether you are new to yoga, aerial, or both.
Sidney Weite is a Las Vegas native who fell in love with yoga at 15. Graduating from the 200 hour program from All About Yoga, she found her niche in teaching Vinyasa, Yin, Hatha, Aerial Yoga and Acroyoga. Sidney is passionate about connecting the whole body and mind to movement while adapting the practice for and every body. She has found her "om away from home" at several studios in the Las Vegas area and enjoys spreading light, love, and yoga!
All proceeds from Yoga Haven's Practice with a Cause will benefit 100% directly to the yoga programs in place. If you cannot attend and would like to show your support, you can donate here: www.yogahaven.org