Description
Free Yoga & Guided Meditation class for Therapists - Next class Friday, August 17, 5:00 - 6:00 pm.
Join Us! Gentle Yoga & Guided Meditation class designed especially for mental health professionals with an emphasis on self-soothing in the caretaker role. Take time to connect with your inner sources of healing and hope. This monthly class includes mild yoga stretching, pranayama (breathing exercises), guided imagery, and restful savasana to nurture the body and mind. Yogi chai tea is served after class.
This class is available once a month in 2018 at Yoga Yoga North (2167 W Anderson Ln).
I am a Psychologist and Yoga Teacher with advanced training in yoga therapeutics, pranayama, and mindful meditation. And, I have been practicing yoga for over 40 years. Yoga and meditation have been found to calm the nervous system, improve mental focus, boost mood, and strengthen the immune system.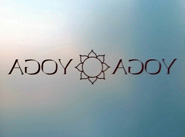 Register here, online, no membership at YY is required. Just sign-in as a 'therapist' at the front desk. Future classes are posted on the "Available Dates" tab.
Please wear comfortable clothes for movement and bring a yoga mat, if possible (or you can rent one). No past yoga or meditation experience is necessary.
I hope to see you in class! Kat Scherer
PS- This class is offered at no charge. If you wish to make a donation for the class, any funds collected at the front desk will be sent to the Red Cross for Disaster Relief.