Y.O.G.A. for Youth Teacher Training - 6 days: 12/8 to 12/17 with Krishna Ka...
Description
Y.O.G.A. for Youth Teacher Training: Learn To Teach Yoga to Children & Teens
Course Dates:
December 8, 9, & 10 - 2017
December 15, 16, & 17 - 2017
Fridays: 6-9 pm (check-in starts at 5:15- ready to start at 6)
Saturdays: 8am-6pm (1.5 hour for lunch break)
Sundays: 8am-6pm (1.5 hour for lunch break)
PLEASE NOTE: All classes are included in the cost of registration. When you register, you are registering for the entire training - all six dates. No drop-ins.
Course cost is $895
Led by the acclaimed yoga activist, level 2 master yoga teacher and trainer, Krishna Kaur Khalsa E-RYT, the Y.O.G.A. for Youth Teacher Training program is one of the oldest and most distinguished youth yoga programs in the world. With more than 30 years of youth yoga instruction under her belt, the Y.O.G.A. for Youth Founder and Chairman is regarded as one of the top 25 master yoga instructors on the planet. Embark on an unforgettable 40 hour intensive training series that will elevate your consciousness and your practice.
This training explores some of the most effective approaches to presenting asanas and kriyas to youth.
It will enhance your teaching ability and expand your knowledge of yoga across multiple disciplines.

The main area of focus will be on developing tools that will assist you in translating ancient yogic principals into a language youth can understand and apply to their daily lives without diminishing its powerful effects.

An emphasis will be placed on specialized programming for under-served, "at-risk" and traumatized youth populations.
This training will not only introduce you to the policies and procedures of teaching in secured facilities, but it will also prepare you to effectively deliver creative and dynamic youth yoga classes to diverse populations with a massive impact. Elevate your teachings and set yourself apart from your fellow instructors through the Y.O.G.A. for Youth Teacher Training – a program scientifically proven to deliver "significant results" according to Dr. Sat Bir Singh Khalsa, Harvard University.
FAQs
Who will teach the course?
Krishna Kaur will teach December 8, 9, & 10
Keval Kaur will teach December 15, 16, & 17
Where is the training located?
Flowering Lotus Meditation and Healing Center 627 Opelousas Street New Orleans LA 70114
Do I need to be a yoga student or a yoga teacher to take this course? Anyone can take the course. It is well suited to:
All Level Yoga Teachers and Yoga Students from Any Discipline

Parents

Youth Mentors

Youth Facilitators

Youth Group Leaders and Coaches

Youth Counselors, Social Workers, & Therapists

Youth Case Managers

Pediatricians & Nurses

School Teachers & Aids

Youth-Oriented Volunteers & Supporters
What sort of certification will I receive? You will receive a 40-hour certification, however you will only be certified to teach yoga in a formal setting if you also have a yoga teacher certification. The tools and strategies learned can be used informally with youth needing support. However, only currently certified yoga teachers are advised to teach official yoga classes with this training.
If I travel from out-of-town, where do I stay? We will update our website with options for hotel, Air BnB, and homestay lodging. Please contact info@yoga504youth.com with questions about lodging.
I love New Orleans! Will there be time to sightsee? We love New Orleans too! You will be quite busy during your training here, so we recommend that you build in extra days to visit. (Scroll to the end of the FAQs for more info.)
I am in need of a scholarship in oder to help pay the cost of the course. Can you help? Yes, a limited number of work-exchange scholarships are available based on need. Please email us a short description of your situation and we will do out best to accomodate you. Please contact us early, as the funding for scholarships is limited. We are interested to support yoga teachers who would like to teach yoga to teens in neighbirhood community centers in New Orleans and Jefferson Parish.
What does Y.O.G.A. stand for in the Y.O.G.A. for Youth name? Your Own Greatness Affirmed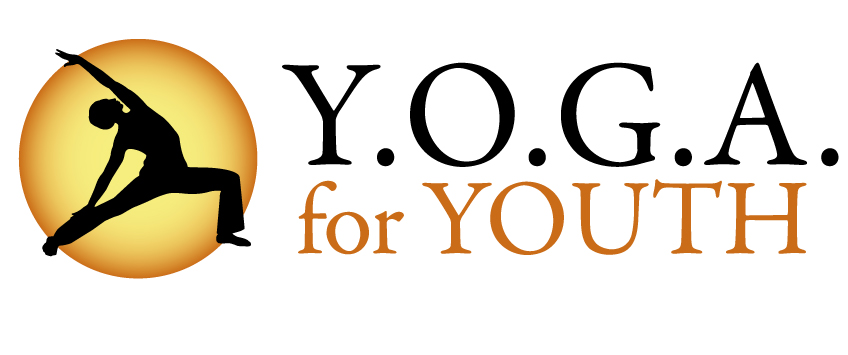 Why Y.O.G.A. for Youth?
Access to the Y.O.G.A. for Youth Support Network

Free 1 Year Y.O.G.A. for Youth Membership

Y.O.G.A. for Youth Teacher Placement Opportunities (in select cities)

Y.O.G.A. for Youth Teaching Mentorship Programs*

Internationally Accredited Program

Scientifically Proven Curriculum

Led & Developed by One of the Most Sought-After Master Yoga Teacher Trainers in the World

Proceeds for Y.O.G.A. for Youth Teacher Trainings Directly Support the Non-Profit Organization's FREE Youth Programs & Services Worldwide
Who is Yoga 504 Youth? Yoga 504 Youth is a local New Orleans organization working to:
1. Train yoga teachers, educators, youth mentors, coaches , social workers etc with youth yoga, and trauma informed methods.
2. Provide accessible and easily affordable yoga for teens who are approachhing or part of the school-to-prison-pipeleine. Locate classes for teens in their neighborhoods with appropriately trained adult yoga and mindfulness teachers.
3. Staff neighborhood community centers, churches, yoga studios, and drop-in centers with
appropriately trained adult yoga and mindfulness teachers who can be paid appropriately for their service.
We are changing our name! We have just become Y.O.G.A. for Youth New Orleans- the local affiliate of the Los Angeles based Y.O.G.A for Youth.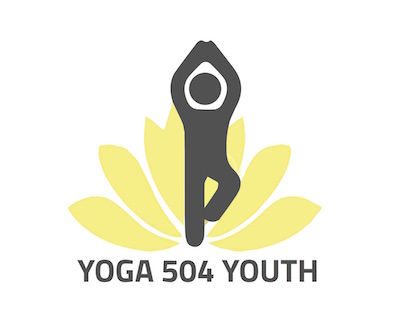 How do we know that yoga really works with youth?
Y.O.G.A for Youth conducted a data driven research study with results showing the benefits of youth doing yoga. For more information, contact info@yogaforyouth.org for the published results.
Tell me more
The Y.O.G.A. for Youth curriculum addresses major components associated with diminishing fear, the root cause of anger, and increasing a belief in their own greatness. We are committed to alleviating violence, vandalism, substance abuse, obesity, eating disorders, teen pregnancy, sexual assault, bullying, suicide, poor grades and other self defeating behaviors that are prevalent among today's youth.
BEHAVIORAL STABILITY
Discipline & Respect
Interest & Motivation
Mental Disorder Management
Peer & Other Social Interaction
Patience
PHYSICAL HEALTH
Weight & Exercise
Chronic Condition Management
Nutrition & Positive Eating Habits
Substance Awareness
Body & Sex Education (age appropriate)
SELF ESTEEM
Stress & Anxiety Management
Calmness & Confidence
Mood Stability
Self Worth & Accomplishment
Body Image & Appearance
SCHOLASTIC APTITUDE
Focus & Determination
Enhanced Study Habits
Comprehension & Retention
Class Participation
Creative & Cognitive Thinking