Event Information
Refund policy
Contact the organizer to request a refund.
Eventbrite's fee is nonrefundable.
Get your creative energy flowing with an uplifting yoga class, followed by guided journaling.
About this event
Whether you're brand new to your mat or you've been practicing for years, everyone can benefit from this all-levels virtual yoga class. We'll be going over basic breathing techniques/postures, answering questions and providing personal adjustments to deepen your practice. Immediately following our yoga session you'll participate in our guided journaling experience. The combination of yoga and journaling is designed to elevate your writing and provide clarity so you can access your authentic voice.
Schedule:
10-11 a.m. - Yoga
11 a.m.-noon - Guided Journaling
Yoga for Writers meets one Saturday a month from 10 a.m. to noon EST. All classes are virtual until further notice.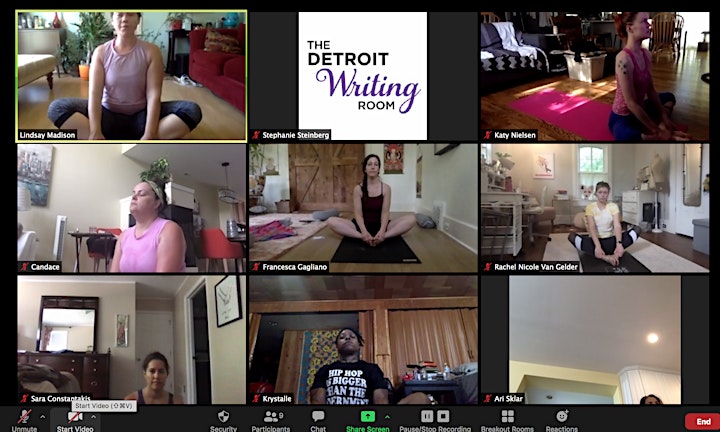 This Yoga for Writers series is themed around the chakras!
Jan. 16: Root Chakra
Associated with your sense of safety, security and well-being, this workshop will lay the foundation for our exploration of the chakra system.
Feb. 6: Sacral Chakra
This chakra is connected to our feelings of self-worth, specifically around pleasure and creativity. Associated with the realm of emotions, this workshop will open you up to yourself.
March 20: Solar Plexus Chakra
This is the chakra of personal power, self esteem and self confidence. In this month's workshop students will be invited to challenge themselves to connect and cultivate internal strength.
April 17: Heart Chakra
Our heart represents our ability to love and care for others. This workshop will focus on extending tenderness and grace to all, most specifically ourselves.
May 22: Throat Chakra
Our throat is what we use to communicate with others. Studying our throat chakra we learn how to speak and listen with compassion while remaining true to who we are.
June 12: Third Eye Chakra
This is our intuition and being able to see the big picture. Nearing the end of our chakra series, this workshop will help us cultivate a vision for the second half of 2021 and beyond.
July 17: Crown Chakra
The final workshop in our series, the crown chakra represents connection to our life's purpose and spirituality.
Pricing:
$15 per class
$25 for Friend Pass (sign up with a friend and get $5 off a single class)
$75 for all 7 classes (get 2 classes free!)
Tickets are nonrefundable. A Zoom link will be emailed the day before the class. Registration closes 30 minutes before each class.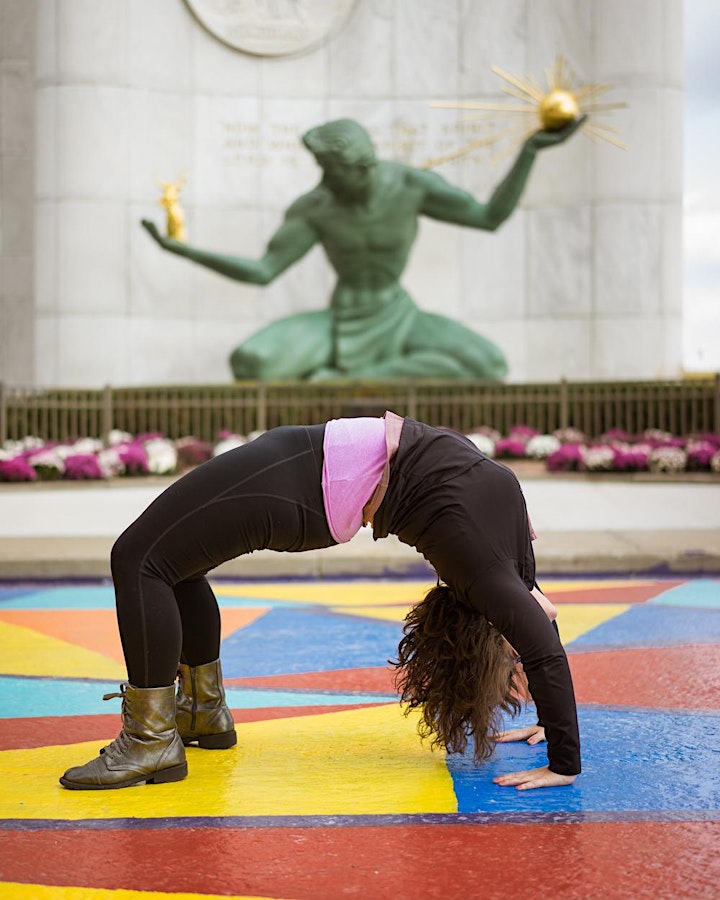 About the Instructor
Lindsay Madison is a yoga instructor, nutrition coach, business mentor and artist living in Ferndale. She completed her 200-hour Yoga Alliance certification through Core Power Yoga in 2010 and has been teaching in Illinois, Indiana and Michigan since.
In 2017 she continued her education through EnSoul Yoga, participating in their inaugural mentorship program and then participating in a second 200-hour certification in 2018. Lindsay is currently serving on the teaching staff at several yoga studios as well as a variety of corporate offerings in the Detroit area.
Her classes incorporate a mix of physical cues, hands-on adjustments and swadhyaya (self-study) — creating a fun, safe environment for students to play. A lifelong artist and healer, Lindsay encourages students to be present for their lives each moment, listen to their bodies and enjoy the journey of their personal practice — both on and off the mat.
About The Detroit Writing Room
The Detroit Writing Room is an event and co-working space to work and write. Whether you're working on the next Great American novel or a business plan, the DWR has over 25 professional writing coaches to help with all your writing needs. We also host book talks, writing workshops, open mic nights and private events. Visit detroitwritingroom.com to sign up for coaching, memberships, events and more. Check out newyorkwritingroom.com to see our New York-based coaching team.
Location
Refund policy
Contact the organizer to request a refund.
Eventbrite's fee is nonrefundable.