Yoga for Strength: A guide to Improving Athletic Training with Stephanie Ri...
Description
This hour long class guides you through a functional and strong yoga practice to help you recognize and correct your movement patterns as they relate to sports performance. Whether your run, lift weights or everything between, through this class you'll learn how to use the yoga practice to strengthen your performance from top to bottom.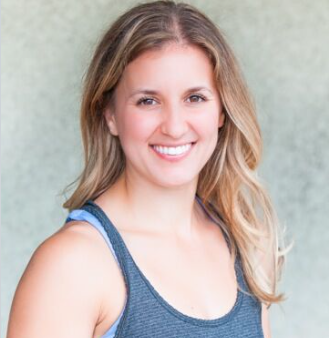 After a lifetime of sports, Stephanie Ring understands perfectly the mobility needs of athletes. She has competed in everything from cheerleading to a half Ironman to the CrossFit Open, and she has been using yoga for more than a decade to assist with and fortify her performance. Ring began teaching her own style of yoga three years ago when she discovered there were no classes that addressed her specific needs as an athlete — classes focused on function and performance rather than hypermobility — and has since turned her idea into a successful brand. "As an athlete, I want functional flexibility, flexibility that helps me perform better, not take me to a place of extreme mobility," Ring says. "I am not the most flexible yoga teacher you'll ever meet. I can't get my leg behind my head, and that's OK — it does not help me as an athlete." Today, she practices yoga daily, not only in her classes but also as a supplement to her main focus, CrossFit, which she does five to six days a week. Certifications and Training: 500-hour Yoga Teacher, Graduate of Jay Co Yoga's 200-hour yoga teacher training in Santa Monica, California, Graduate of Stephanie Snyder's 300-hour yoga.