Yoga for Motherhood September 2021 Retreat is an opportunity for mothers to reconnect with themselves and with each other.
About this event
Our last retreats have shown us that there is incredible value in sharing our stories and our experiences and speaking our truths to other mothers. In turn, we learn that we are less alone when we listen to the experiences, joys, and pains of our motherhood community. This connection is integral to feeling grounded, connected, and secure. Our September 13 retreat will be dedicated to continuing that creation of connection—to others and to yourself, and we hope you'll be able to join us.
This mini sojourn at the beautiful Barn at Valhalla (a few miles west of Chapel Hill off 54) will be an amazing day, full of yoga, good food, commiseration and laughter, and plenty of space (both physically distanced and distraction-free).
In our time together, we'll do mellow, restorative yoga and more moderately-paced yoga—specifically for mothers. We'll eat great food and snacks, meditate on the ambivalence that motherhood brings up, and sit in community. We'll write, journal, share, and get perspective on the most crucial job we do: mother.
Most importantly, we'll focus on juicy, nurturing self-care—deep, restful yoga, gentle movement, self-kindness, time alone, and sweet surprises.
Retreat Details 
Extend your weekend and join us Monday, September 13 beginning at 9 AM. We'll start with a moderately invigorating morning yoga practice, move into facilitated group discussion, and enjoy an outdoor lunch with vegan or vegetarian options. In the afternoon, there will be some personal time to explore the property, read, write, or relax. After that, we'll do more yoga and enjoy a couple of special surprises! Our day-long retreat will end at 4:00 PM.
Safety
If you have attended our retreats in previous years, you might recall that we usually offer several options, including on-site overnight accomodations.
Because of COVID-19, we are simplifying the fall 2021 retreat to one full day. Our intention is for this retreat to be fully outdoors, so that we may be spaced out from each other during discussion and yoga practice. (Should weather necessitate indoor environments, there are indoor event spaces we will use instead, and—depending on CDC guidance at the time—masks may be required in these indoor spaces.)
Please feel free to reach out to us at wholemamayoga@gmail.com with any questions, thoughts, or concerns. We look forward to hearing from you, and to seeing you!
What To Bring
Please bring your own yoga mat, a large towel or blanket, and eye pillow or washcloth to cover your eyes. (If you own a yoga bolster or blocks, you might bring them as well, but they are not necessary.) Bring a journal or writing paper and a pen or pencil. Bring a water bottle and a mug or travel mug. If you want, bring a book or e-reader to read during personal time. Please bring a mask, should the use of indoor space be necessary.
A light breakfast, snacks, treats, and lunch will be provided. If you would like additional food or snacks, you are welcome to bring it: there is a refrigerator on site for storage. If you are a breastfeeding mother in need of pumping space, there is space to accomodate this, and the refrigerator on site can be used to store milk.
Reparatory and Gratitude Discounts
As part of our ongoing anti-racist and anti-xenophobic efforts, we are pleased to announce a 30% Reparatory Discounts for the Yoga for Motherhood Retreat!
About our Reparatory Discount for Black, Indigenous, and Non-White people:
We recognize that the United States is built on centuries of racialized injustice. We acknowledge the appropriation of land from Indigenous communities, the forced unpaid labour of Black people, the internment of Asian-Americans, and the countless other historical injustices experienced by the racially marginalized. We acknowledge the racialized oppression that still rages around us. As a part of our commitment to be actively anti-racist, we offer a need-blind Reparatory Discount on class passes and teacher-trainings to anyone who self-identifies as Black, Indigenous or otherwise Non-White. We will never profile you, even for a discount. If you self-identify as BINW and would like to accept this small gesture of reparation, please use the disount code "reparatory" when you register and pay for the retreat.
About our Gratitude Discount for Indians and Indian-Americans:
Yoga is an ancient sacred practice originating in India; it shares roots with Hinduism, Buddhism, and other subcontinental-Asian religions. While we honour the agency of the Indian entrepreneurs who popularized yoga in the West, we acknowledge that the practice has been co-opted by American corporations and currently brings profit chiefly to white American teachers. We also acknowledge the xenophobic and racist discrimination faced by Indians in America.
As part of our commitment to honour the people from whose cultural practice we draw profit, physical wellbeing, and spiritual growth, we offer a need-blind Gratitude Discount on class passes and teacher-trainings to Indians and Indian Americans. We will never profile you, even for a discount. If you self-identify as Indian or Indian-American and would like to accept this small gesture of gratitude, please use the disount code "gratitude" when you register and pay for the retreat.
Scholarship Slots
We are so excited to announce that beginning this retreat we have FOUR scholarship tickets available. The price for these tickets is $25 per ticket. If you would like to nominate yourself or another mother for a scholarship slot, please email us at wholemamayoga@gmail.com, and we'll share our scholarship application.
Sliding Scale Option
If your financial situation limits you ability to attend this retreat, please contact us to discuss sliding scale options: wholemamayoga@gmail.com. We know all mamas need this space for themselves, and we are committed to our organization serving all who needs it.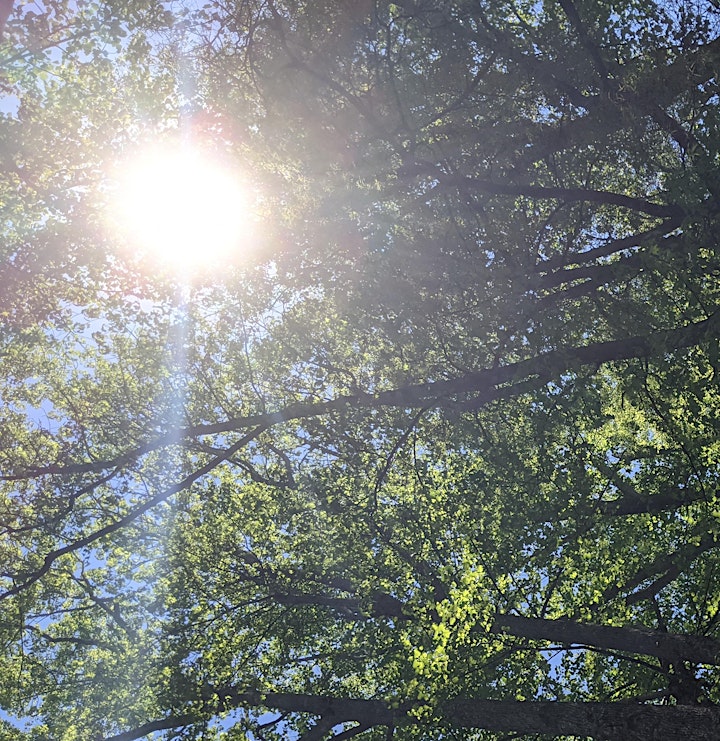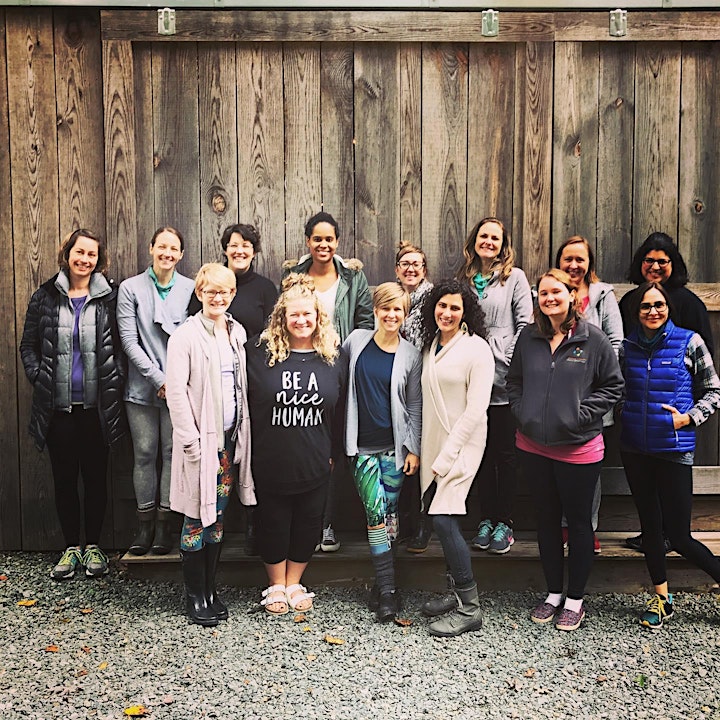 Organizer of Yoga for Motherhood, September 2021 Retreat
Whole Mama Yoga is yoga, community, and commiseration for all phases of motherhood– from preconception to parenting. Through Whole Mama Yoga, we offer prenatal and postnatal yoga classes and workshops, prenatal yoga teacher training, private movement sessions, birth classes and more!
On our regularly updated blog, you'll find yoga sequences, tips, humor, and philosophy for our readers on the path of motherhood, whether you're looking for fertility support, prenatal help, postnatal support, or mama-community.
We hope to foster that community both online (through questions, comments, and guest posts) and offline (in our classes, in our workshops, our yoga teacher training offerings, and in private sessions).
Our mission is to provide yoga resources, education, and community during all parts of motherhood. We believe in supporting motherhood in an authentic way, and we strive to recognize the beauty, challenge, and absurdity in the experience of being a mama.
Whole Mama Yoga: Yoga for all of motherhood.