Description
Start your weekend off right with well intentions. Revitalize, renew, and reclaim your whole Self with Flow-to-Flourish vinyasa prana yoga class.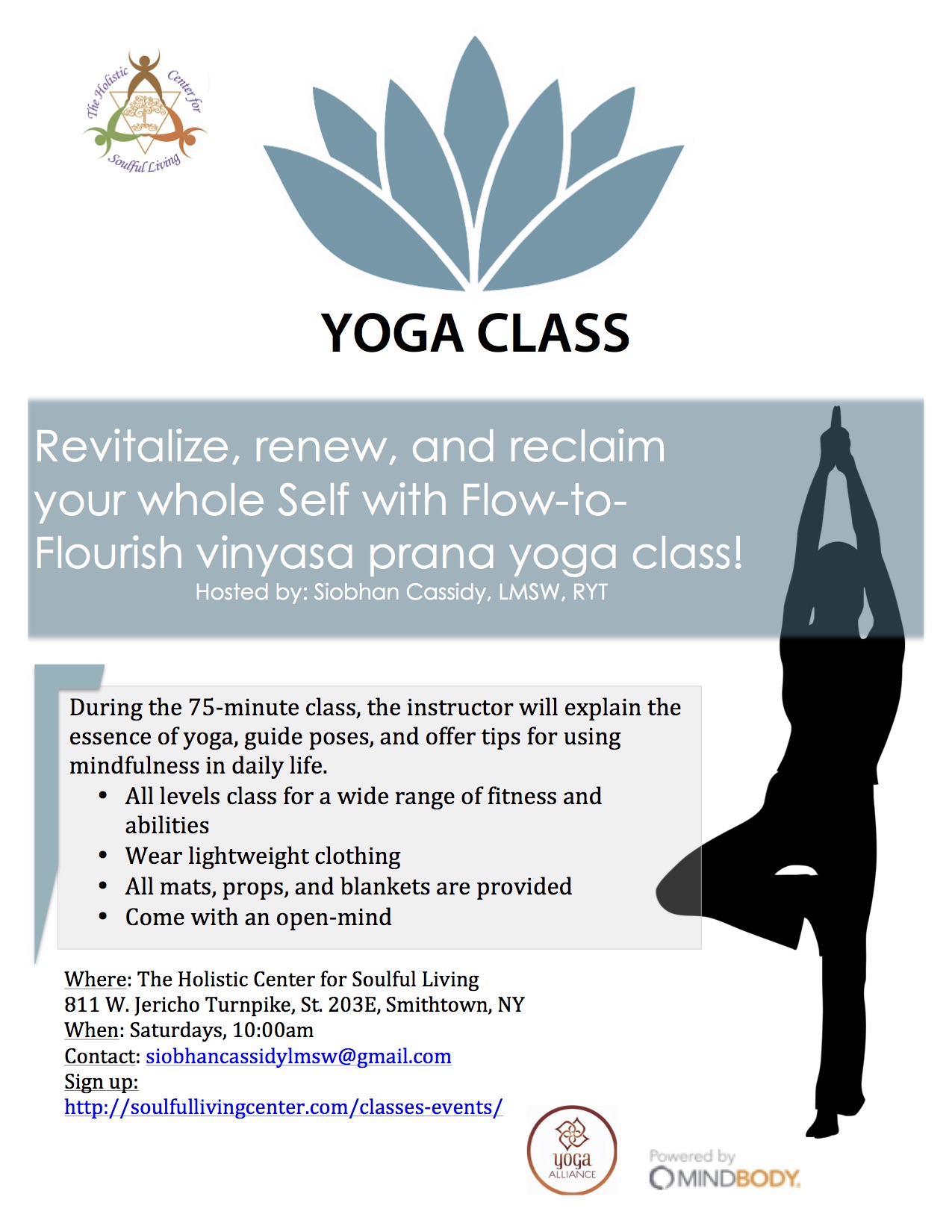 The class is held the newly updated Holistic Center for Soulful Living that is located next to the Caleb Smith State Park (811 West Jericho Turnpike, Suite 203E, Smithtown - park in rear, enter suite via ramp)
During the 75-minute class, the instructor will explain the essence of yoga, guide poses, and offer tips for using mindfulness in daily life. The class has an energetic and creative approach to movements to create a continuous, fluid flow of postures. Contact host for fees and packages.

All levels class for a wide range of fitness and abilities
Wear lightweight clothing
All mats, props, and blankets are provided
Come with an open-mind
Sign up for individual classes or packages online or walk-in. Check for promo codes and deals!
Hosted by: Siobhan Cassidy, LMSW, RYT