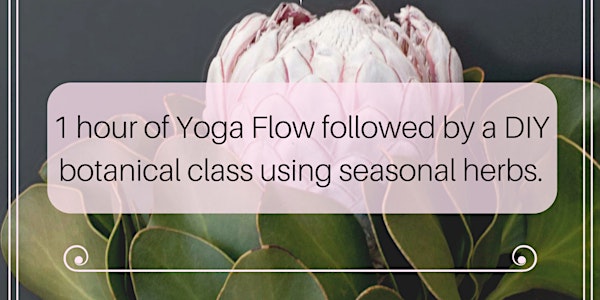 YOGA + DIY Seasonal Herbs w/ Sarah Baker of BalancedBabe.com
When and where
Location
Yoga Six South Loop 1136 South Delano Court Suite-E 204 Chicago, IL 60605
Description
In this Yoga + DIY, you will be carried away to relaxation through a 1 hour restorative yoga session in a slightly heated room at Yoga Six South Loop. Following the class, guests will learn about all of the medicinal and beauty benefits of seasonal spices, herbs and produce. Each guest will receive remedies and recipes to create with the featured ingredients. Following this informative and fun workshop, it will be DIY time! Guests can choose to create cinnamon lip plumpers, or Autumn inspired herbal steams.
Also included will be complimentary sparkling wine to enjoy after the class by SOCIAL Sparkling Wine.
Takeaways:
- 1 hour of yoga
- 45 minute in-depth botanical workshop and DIY class
- Learn about the benefits of seasonal herbs this Autumn.
- Each participant gets to take home their own cinnamon lip plumper or Autumn inspired herbal steam.
What will be provided
Yoga mats + take home botanical beauty product