Join us for an all-level yin and hatha yoga class! Class involves spiritual music, meditation, breathing exercises, and asanas. Try it!
About this event
Are you looking for stress relief, restore your body and mind, increase your flexibility or just need a relaxing workout?
It's time to come out and get an one-hour relaxing yoga class with Certified Instructor Belinda!
Stretch your stiff body and become energized with our yin yoga class at our Bhavana Yoga Studio!
Vaccinated or NON-Vaccinated. Everybody is welcome!
Our regular Wednesday Class is limited to 6-7 people and are usually full with our existing Bhavana Yoga students.
We no longer provide free Yoga classes. A Drop in Class will cost $35 or get our special package deal at our own website.
We are adding a few more new students to allow more people to enjoy our Yin Yoga, so sign up now quickly!
Call 778-995-6988 or visit https://www.bhavanayoga.ca to inquire about our current classes offered at Bhavana Yoga Studio.
Our class schedule might have been changed.
Please check our Yoga Class Schedule here
What Makes Yin Yoga (by Bhavana Yoga Studio) So Much Better than Other Yoga Types
The practice is a beautiful way to reconnect to the body in a gentle, compassionate way. Yin asks you to get  intimate with your feelings, sensations, and emotions—something that can perhaps be ignored during a faster paced class, and life in general!
While this can be confronting at first, it is also deeply healing, and is a beautiful way to foster self-care, intuition, and loving kindness. You will love it. Give it a try!
Top Four Reasons Our Students Practice Yin Yoga
1. Get Better Sleep
Yin practice can help to ground your energy and promote more rejuvenating rest .
2. Increased Circulation
A regular Yin practice can help release stiffness in a particular tissue which improves circulation in that area.
3. Reduces Stress and Anxiety
Yin Yoga is a particularly calming practice and helps soothe the nervous energy which so many of us battle with daily.
4. Increases Flexibility and Range of Motion
Injury, habitual posture in daily life, and aging, among other factors can bind our connective tissues together, restricting our movement. Yin Yoga helps to increase circulation in the joints and improve flexibility.
Drop in Class $35, but we have Special Package Deal Here :
You can also E-transfer to : wenwenbelinda@gmail.com
About Yoga Instructor Belinda
Belinda is a RYT 200 yoga instructor registered with Yoga Alliance. By hosting this free event, she makes yoga more accessible, less intimidating, and more approachable for people who are still hesitant about trying yoga for whatever the reason.
The main goal is to have fun, to connect with each other and with ourselves, and to get to know yoga once again and for the first time. The class is designed for everybody and no prior experience is required.
What to bring for the class?
yoga mat and blanket (required)
yoga props such as blocks, straps, etc. if you wish
water for hydration and hand sanitizer if you wish
waiver form [click to access](mandatory)
Are You Ready to Try a Class at Bhavana Yoga Studio?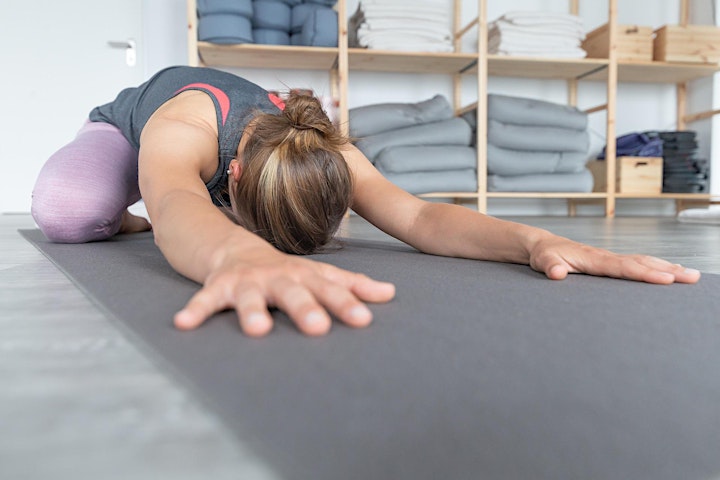 How Yin Yoga Class with Belinda Promotes Self Love
Yin yoga is amazing for opening our heart, calming our nervous system, and providing a space for the body to deeply relax. It also offers a deeply nourishing and nurturing environment where we can cultivate compassion and love for ourselves on a deeper level.
Organizer of Yoga Class at Bhavana Yoga Studio - Max 5 People - Yin Yoga Burnaby