About this Event
Yoga, Ayurveda and Ocean / Surf Retreat #2
UPDATE - 17ish total available spots - about 3 confirmed (06/25/20)
January 5 2021 - January 10 2021
Elias Calles, BCS, Mexico
17+ guests · 5 bedrooms · 6 beds · 4 bath
Sliding donation scale. Just select the Sliding Scale Donation instead of a ticket at checkout
Practitioners welcomed and invited with discount code (message us for code)
Suggested donation before August 3 is $808
Suggested donation after August 3 is $1008
Family friendly.
We're also holding retreat right before this as well.
Deals provided if attending both retreats.
https://www.eventbrite.com/e/yoga-ayurveda-and-ocean-surf-retreat-1-tickets-111251823198
https://www.facebook.com/events/269952760948313/
🧘‍♀️ 🧘🏼‍♂️ 🐬 🐳 🏄🏼‍♀️ 🏄 🌊
This retreat will be at a secluded ocean front property that will give us the feeling of being in our own oasis, complete with large palm trees, a pool that separates the two cabins, ocean breeze, Ayurveda, music, yoga, sand, waves, and a large outdoor kitchen and eating area.
The retreat location is approximately twenty five mins north of Cabo San Lucas and and hour and half from La Paz.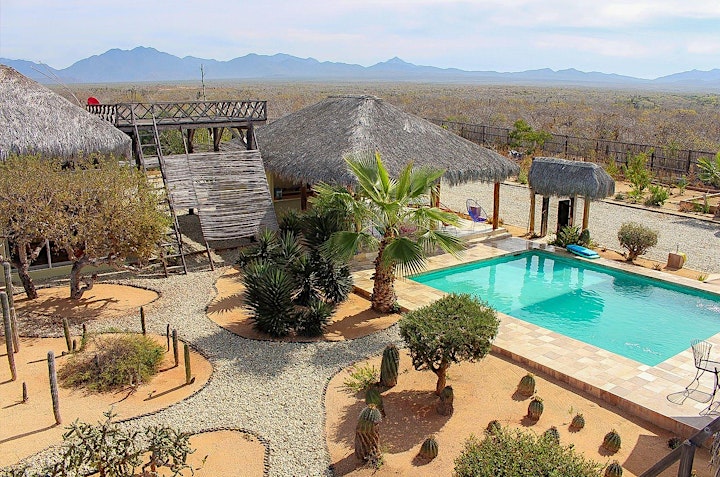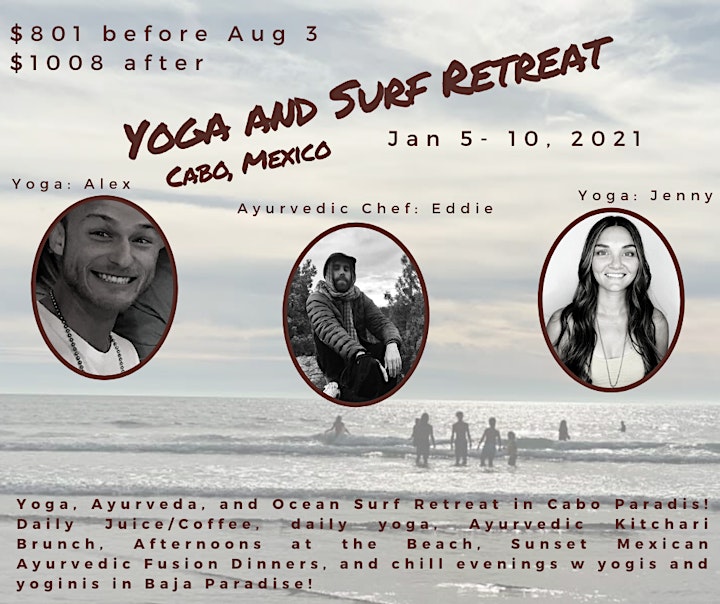 Please join Eddie, Alex, and Jenny - each dedicated for over a decade to the holistic healing practice of Hatha Yoga ... the Yoga of force.
Hatha Yoga brings fresh Prana to every cell in the body, revitalizing, reorganizing and rejuvenating the overused, underused, and abused cells of the body, returning the body to a state of perfect health.
Eddie is formally trained by the world famous Dr. David Frawley and has also developed a close friendship with his Ayurveda Guru, Balarama Chandra Das, and will be cooking the meals and preparing the drinks according to Ayurvedic guidelines to use food as medicine - particularly Kitchari - the tridoshically balancing and strengthening staple of Ayurveda.
Six days of kitcHARI is profoundly balancing to the doshas, and all students will experience a digestive calming and reset.
We will be spending our afternoons at the world famous Cerritos surf beach which is enjoyable for both the beginner and advanced surfer as well as the casual observer. Just to be at the Ocean is to be at the wellspring of the Earth's healing waters.
Join as as we soak in the amniotic fluid of our Great Mother.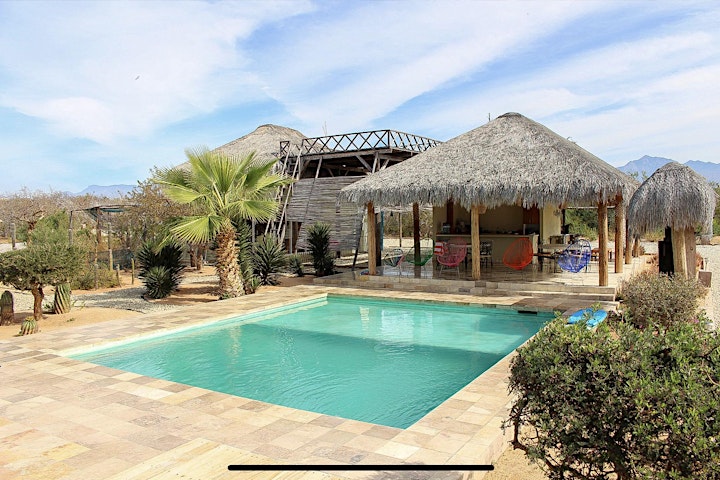 Here is a typical Daily schedule:
Morning Juice, tea and coffee - breakfast if you're called.
Hatha Yoga Class.
Kitchari lunch.
Afternoon Ocean time, chill at the house, explore astrology, adventure, and more
Additional yoga offerings before dinner
Ayurvedic cooking and dinner.
Evening Kirtan, relaxation, sharing, and music exploration etc.
Very low key vacation style retreat.
More information coming soon.