Yoga at The Ranch at Lake Sonoma with Lisa Ellisen of Soul Yoga. Weekend mornings and weekday evenings throughout the summer 2021.
About this event
The Ranch is a hidden gem in Sonoma County at Lake Sonoma in Geyserville.
Join Lisa Ellisen of Soul Yoga for yoga in the barn on weekend mornings and weekday evenings to tap into your breath, your body, community & nature.
Start the day with yoga and then continue with a hike or day at the lake.
Saturday 6/26 & Saturday 7/10 at 10am
Or, come out for an evening practice and enjoy a glass of wine or beer after class (included)as you watch the sun set over the Lake.
Wednesday, 6/23 & 7/14 at 6:30pm
Only 24 spots in the barn. Register Today!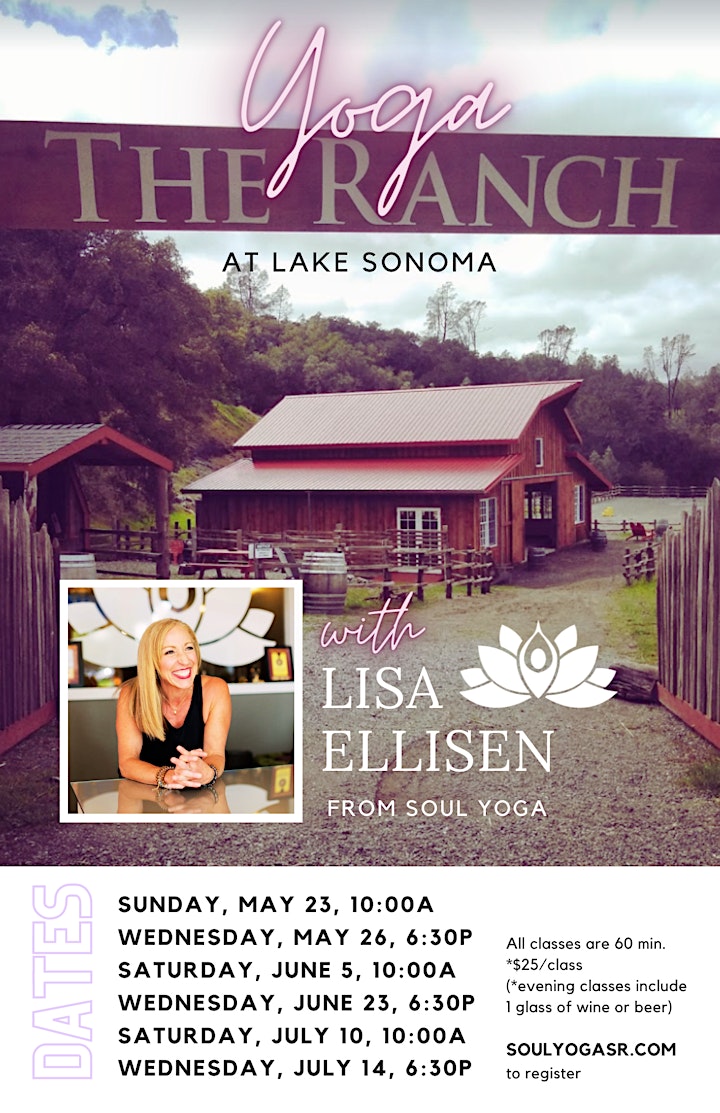 Organizer of Yoga at the Ranch with Lisa Ellisen