Description
Yoga at Campus
Yoga is a connection of mind, body, and spirit. More than just physical exercise, it can help busy founders like you to recharge and find a sense of calm amongst the distractions of modern life.
Yoga at Campus is suitable for all abilities, with modifications available throughout each class to support students with varying levels of experience. We'll support you where you are, with any physical restrictions or injuries that may be present.*
Bring clothes suitable for movement/exercise. Mats are provided.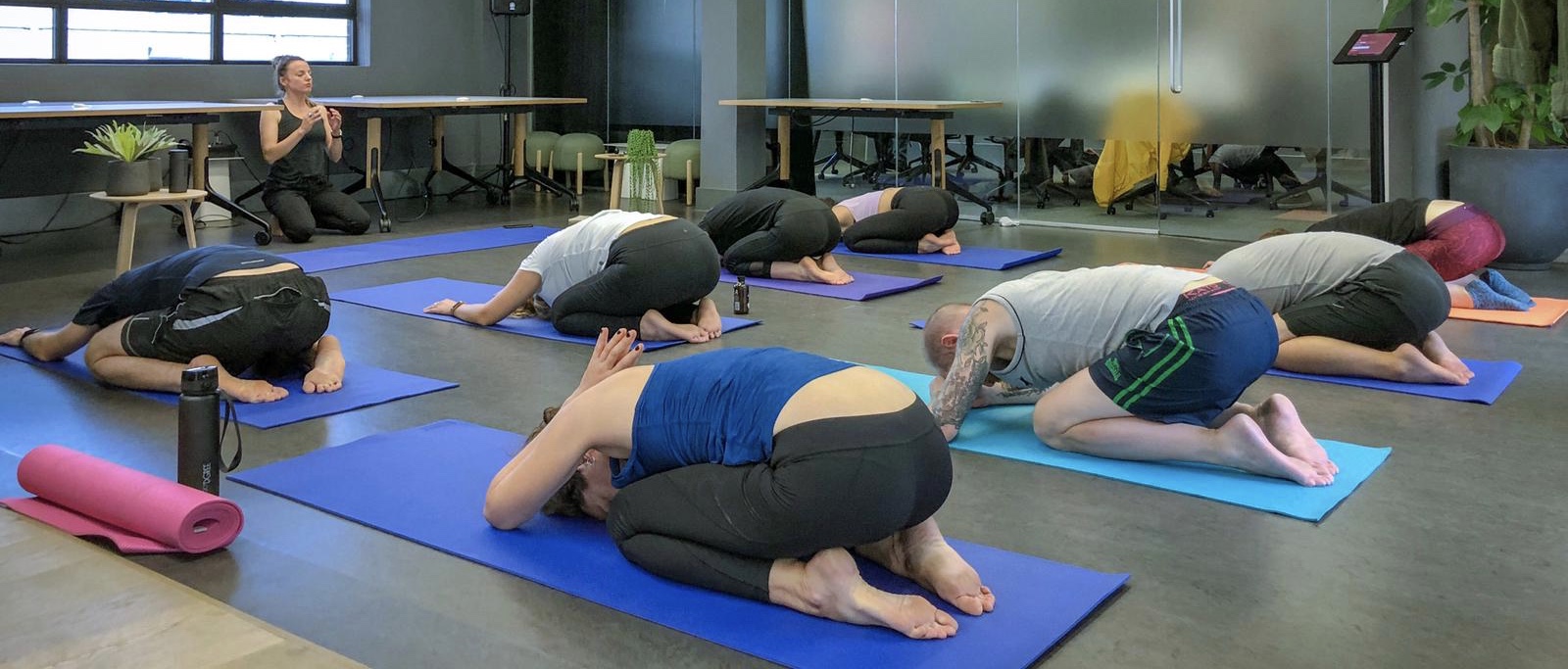 About the Teachers - rotating coverage:
Connor is an easygoing, welcoming, and knowledgeable yoga teacher who is passionate about making the practice approachable and fun, yet still spiritually meaningful. Connor's classes are focused on strong, flowing, and deep movements, creating positive energy in the body, and leaving students feeling easy, happy, and free.
Avery is a serene, inquisitive, and perceptive yoga teacher who is passionate about learning, listening, and inspiring. Avery's vinyasa flow classes offer opportunities for inner and outer connection through body mind awareness and intuitive movement, encouraging students to consider how the practice on the mat may support them off the mat.
Diana Prociv is a Vinyasa Flow and Pregnancy yoga teacher who is passionate about helping her students reconnect with their inner power and vitality on and off the mat. Her classes are nurturing, energising and meaningfully themed.
Rebecca is a yogi with a worldly heart and a warm, energetic spirit. She is passionate about fun, encouragement and openness, and loves to have a laugh every now and then. Her classes are vinyasa flow based and use imagination, creativity and play in order to dive deeper into ourselves and find connection to our truth and to each other.
---
*Please make any injuries/medical conditions known to the trainer at the start of class, and only begin exercise programs with clearance from your GP.