Description
Yoga Around Town at Social Fitness Festival September 17th
We have teamed with the City of Boston and the Social Fitness Festival to bring you a FREE all levels yoga flow on September 17th, at 3:30 in City Hall Plaza. Come get your yoga on to a LIVE DJ in the heart of the city!
Please bring your own mat!
Class begins promplty at 3:30pm, please arrive early as this is a first come first served event. RSVP does not guarentee your spot.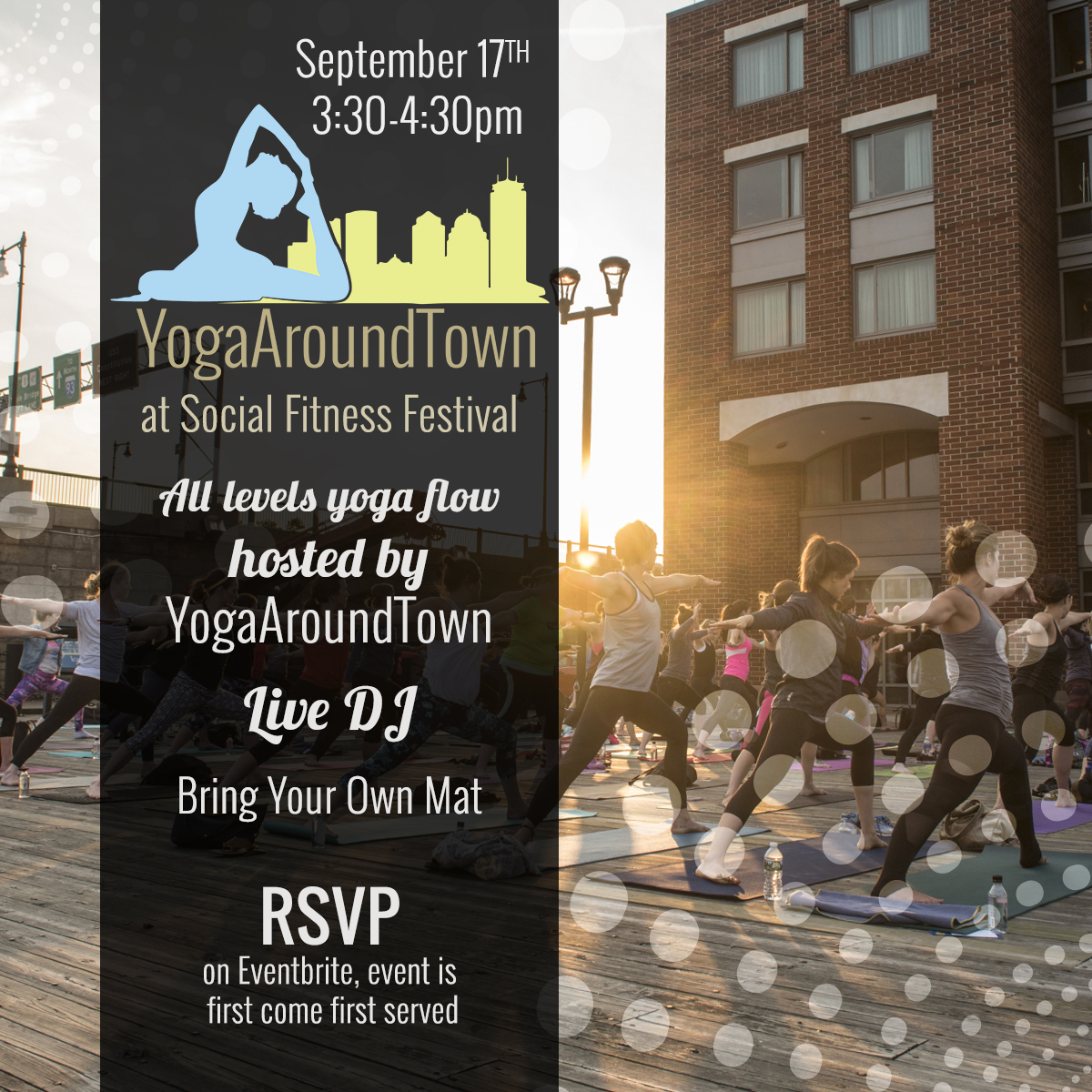 Questions? Email info@yogaaroundtown.com