Description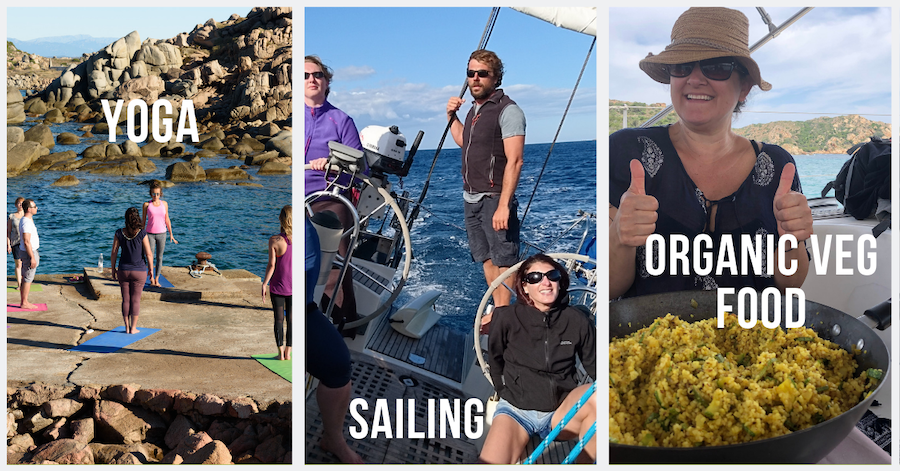 Yoga and sailing retreat: the experience
Cradled all night at anchor in a quiet bay, the early birds watch the sun rise on the deck. On a different island every day we practice yoga at the beach or dock, surrounded by the sea surrounding. After yoga on board a fresh organic vegan/vegetarian brunch waits for us.
We deserved it, ey!
Then we set sail to the next destination. In the afternoon we sail, swim, snorkel, stand up paddle, sunbathe and sightsee. What else? Ah yes. At times we add a yoga practice in the early evening. Most nights are at anchor in quiet bays of la Maddalena Archipelago and of South-East Corsica, away from the crowds. Mid-week we spend one night in the harbor of Bonifacio, France best kept secret.
Yoga
"I'm a total yoga beginner, can I join?"
Yes you can, experience in yoga is not required.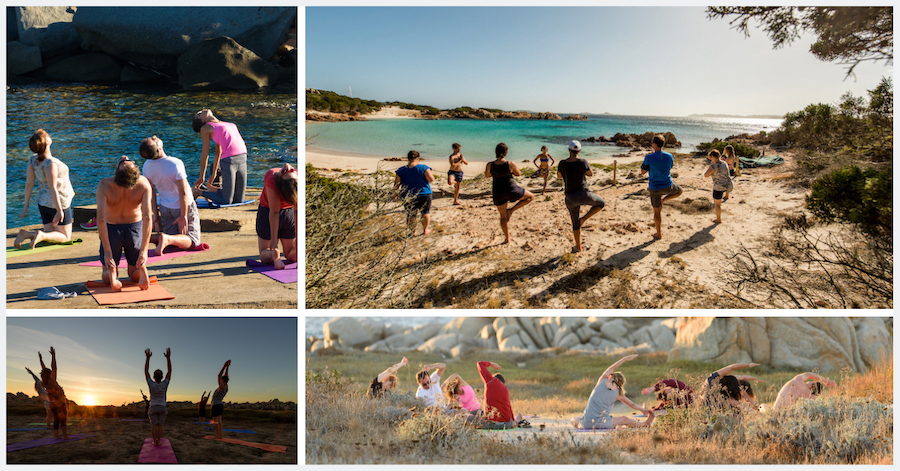 The yoga practice has to be beneficial for everyone. A yoga class begins with breathing exercises, to tune in our body with the nature around. A more or less dynamic practice follows, tailored to the needs of of the participants.
Sailing
"I've never been on a boat!"
There's a always a first time. :)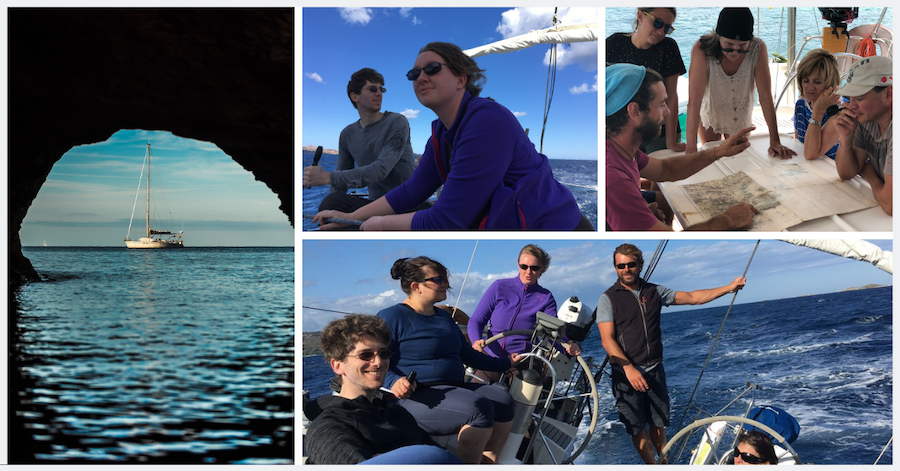 Wind here is pretty much guaranteed and whether you'd like to learn the basics or you are an experienced sailor, you are welcome to join running the boat in one of the world's best sailing environments.
More about the itinerary and our unique location...
Organic vegetarian food (all week!)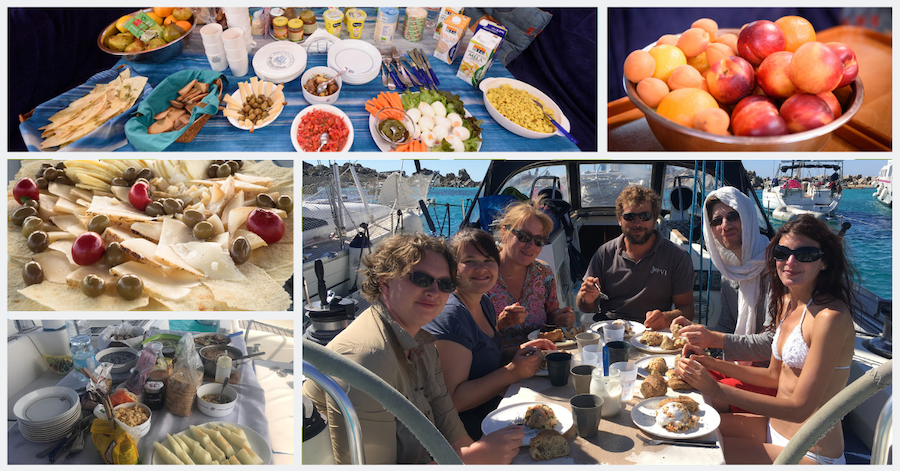 The food on board is 100% organic and vegetarian. We prepare all week; healthy, vegetarian meals with fresh, top quality produce and introduce plenty of local specialities. We often make vegan meals for everybody.
Highlights of the yoga and sailing retreat
Daily morning yoga class with pranayama and relaxation
Three (or more) evening yoga classes and meditation upon request
Sailing lessons and boat steering (if interested)
Sailing in one of the world best sailing environments
Full board on board with organic vegetarian food
Organic vegetarian brunch and dinners (vegan, lactose-free and gluten-free options available)
Fresh fruits, snacks, tea, coffee, juices available all day
Life on board of sailing boats Mizar 3, Jep 6, Chia
Access to islands and beaches reachable only by boat
Sail, stretch, strengthen, sunbathe, swim, snorkel, stand up paddle, and sightseeing
All yoga instruction is in English. The staff also speaks French, German, Italian, Spanish.
Always a small group on board (max 7 guests per boat)
The maximum participants in the group is 12 in a small fleet of 2 sailboats with 2 skippers, a yoga instructor and a vegetarian/vegan chef.
No alcohol - for a small detox and a pleasant company on board
Questions?
Read more about the experience on our dedicated website, find all info about how to reach us, the FAQ and more.