About this Event
Yo La Tengo's new album There's a Riot Going On was released on March 16th, 2018 on Matador Records. This is a warm, ambitious record, a striking self-produced creation from one of the most celebrated and adventurous bands in rock history, whose dynamic range touches on pure noise and serene beauty and everything in between.
There's a riot going on. You don't need me, or Yo La Tengo, to tell you that. These are dark times, in our heads as much as in the streets. It's easy to lose contact with the ground, flying through endless banks of storm clouds day after day. Confusion and anxiety intrude into daily life and cause you to lose your compass. There are times that call for anthems, something to lift you out of your slump and put fire in your feet. And then there are times when what is indicated is a balm, a sound that will wrap around you and work out the knots in your neck.
While there's a riot going on, Yo La Tengo will remind you what it's like to dream. The sound burbles and washes and flows and billows. If records were dedicated to the cardinal elements, this one would be water. There are shimmery hazes, spectral rumbles, a flash of backward masking, ghostly flamingos calling "shoo-bop shoo-bop." You are there. And even if your mind is not unclouded–shaken, misdirected, out of words and out of time–you can still float, ride the waves of an ocean deeper than your worries, above the sound and above the Sound.
For Yo La Tengo this is a slow-motion action painting, and Georgia Hubley, Ira Kaplan and James McNew did it all themselves, in their rehearsal studio, with no outside engineer (John McEntire later did the mix). They did not rehearse or jam together beforehand; they turned on the recorder and let things coalesce. Songs came together over long stretches, sometimes as much as a year going by between parts. You'd never guess this, since the layers are finessed with such a liquid brush. You'd imagine most of the songs had sprung forth whole, since they will enter your head that way. Within two listens you will be powerless to resist the magnetic draw of "Shades of Blue," will involuntarily hear "She May, She Might" on your internal jukebox first thing in the morning and "Let's Do It Wrong" late at night. While there's a riot going on you will feel capable of bobbing through like a cork.
In 1971, when the nation appeared to be on the brink of violently coming apart, Sly and the Family Stone released There's a Riot Goin' On, an album of dark, brooding energy. Now, under similar circumstances, Yo La Tengo have issued a record with the same name but with a different force, an album that proposes an alternative to anger and despair. Their first proper full-length since 2013's Fade, There's a Riot Going On is an expression of freedom and sanity and emotional expansion, a declaration of common humanity as liberating as it is soft-spoken.
- Luc Sante, December 2017
https://www.facebook.com/TheRealYLT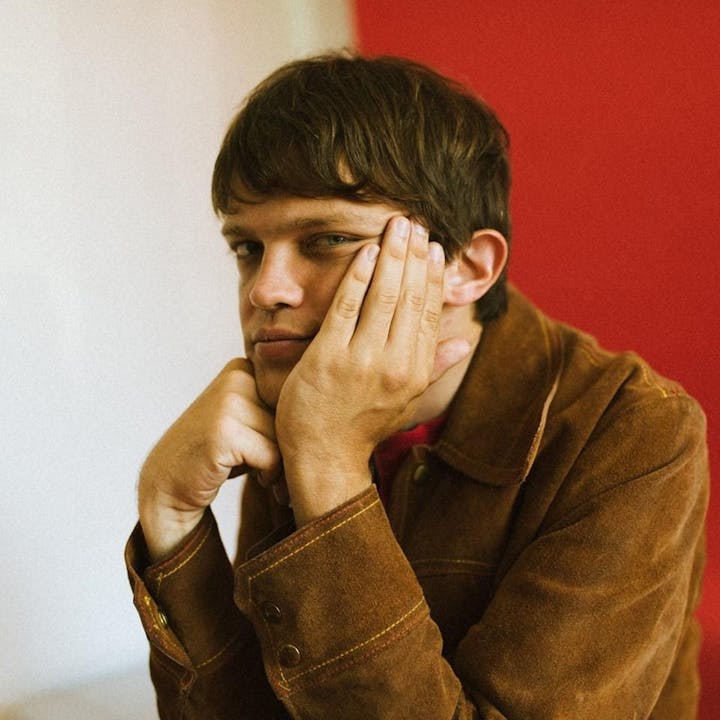 On January 25th, 2019 William Tyler returns with Goes West, his follow-up to 2016's Modern Country on Merge Records.
Here is an excerpt from the M.C. Taylor-penned bio:
William and I bonded early in our relationship over Barry Hannah, a hellraising writer from Mississippi who practically reinvented the way that words could be assembled on a page. Like Hannah, William Tyler knows the South—as a crucible of American histories and cultures, an entity capable of expansive beauty and incomprehensible violence, often in the same beat—as his native place, the place that holds him and that he runs from. In the music of William Tyler, the South is not apart from America; the South is America condensed. And like Hannah—and this part is important—William moved to California, where Goes West was written. We don't know how long William will stay—Hannah lasted just a couple of years, writing in the employ of director Robert Altman—but the change of scenery seems to suit him.
Goes West marks a sort of narrowing of focus for William's music; it sounds as though he found a way to point himself directly towards the rich and bittersweet emotional center of his music without being distracted by side trips. Perhaps this is down to the fact that William only plays acoustic guitar on the album, a clear and conscious decision considering that he is one of Nashville's great electric guitarists. The band that performs Goes West alongside William—including guitarists Meg Duffy and Bill Frisell, bassist and producer Brad Cook, keyboardist James Wallace, drummer Griffin Goldsmith, and engineer Tucker Martine—is the best and most sympathetic group of players that William could have assembled to play these songs.
https://www.facebook.com/williamtylermusic/
Performers
Date and Time
Location
Refund Policy