Yo Hackathon NYC: 2 Letters, 2 Hours, ready set Yo!

Saturday, July 26, 2014 from 5:30 PM to 9:00 PM (EDT)
Event Details
Yo! You are invited to join Yo for our first EVER event on the East Coast.
That's right.  Saturday, July 26th from 5:30pm to 10pm is the first event hosted by Yo in the Big Apple. Our launch hackathon in San Francisco was a huge success and we are thrilled to see what NYC can do!
Come use the Yo API and hack creatively. Just like the Yo app, the hackathon will be concise and remarkably efficient. 
The Details: The Meet & Greet, Q & A, and pitch session will start at 5:30pm at Bit.ly HQ.  Make sure to register for a free ticket so that your name will be on the guest list at the door.  (tickets are exremely limited, please sign up only if you intend on coming)
Our API: Participants will then hack for the next two hours (6-8pm) integrating with the Yo API. Search the web for a nifty API and integrate with the Yo API to create a Yo service.  This Yo service is one that users can subscribe to and get Yo notifications from.  Feel free to start working on your idea ahead of time.
http://bit.ly/yoapi
Why Are We Doing This? You will create the most productive and efficient ways to communicate using the Yo API. Yo isn't just a peer to peer messaging app, it is a platform for businesses, websites, and individuals to notify their users directly and quickly.  Businesses have been getting very creative with Yo to get in touch with its userbase and we would love to see NYC's best and brightest hackers get after it!
What's At Stake Here? 
Participants will pitch to the judges from 8-9pm with a one minute presentation.
Prizes are TBA.  
Judges:
Naveen Selvadurai:
Naveen is a partner at Expo and the co-founder of Foursquare.  Previously he held positions at The Cooper Union, Nokia, Sony Music Entertainment, Sun Microsystems, Run Tones, and Lucent Technologies. 
Matthew Hartman:
Matthew is the director of seed investments at Betaworks, founder of ReferBoost, and an advisor to DevMynd Software.  Previously he held positions at HotPotato, Pixel Shield, New World Ventures, Trammell Crow Company, and APCO Worldwide.   
Rob Platzer:
Rob is the current CTO of Bitly.  Previously he held positions at Patch.com, AOL, Outside.in, Huge, Digital Railroad, and Deloitte. 
Brian Donohue:
Brian is currently the general manager at Instapaper.  Previously he co-founded Echolocation and worked at Atilla Technologies and Arts in Bushwick.

Examples of exciting Yo API Integrations:
1)  Node.js website showing live Yo's from fans of the French World Cup team:  http://yoequipedefrance.fr/
2)  Charity campaign to help save a girl with a possibly fatal heart condition:
http://yotheworld.org
3)  IFTTT anything and everything
http://blog.ifttt.com/post/90463327708/introducing-the-saga-and-yo-channels
4)  Monitoring missile strokes in Israel
http://www.theverge.com/2014/7/9/5884397/yo-being-used-to-monitor-terrorist-attacks-in-israel
Here is a write-up of our extremely innovative and fun hackathon a few weeks ago in San Francisco right after our launch: 
https://medium.com/@YoAppStatus/yo-hackathon-2-hours-of-creativity-c2465f051bd8
The Yo team is very excited to be in New York working with the city's best developers.  A BIG thank you to the Bit.ly and 3scale teams for their support and efforts with this event!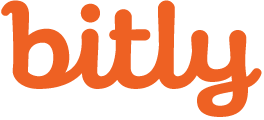 When & Where

Bitly HQ
85 5th Ave
New York, NY 10003


Saturday, July 26, 2014 from 5:30 PM to 9:00 PM (EDT)
Add to my calendar
Organizer
Maya Prohovnik (Betaworks)
Yo Hackathon NYC: 2 Letters, 2 Hours, ready set Yo!