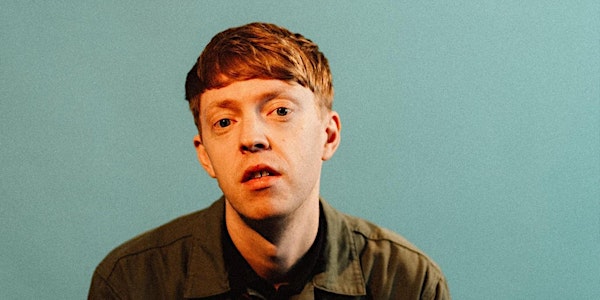 Ynys + Bitw
To celebrate the release of their debut album, YNYS will be bringing their rich and melancholic sound to Aberystwyth with support from BITW.
When and where
Location
The Coopers Arms Northgate Street Aberystwyth SY23 2JT United Kingdom
Refund Policy
Contact the organiser to request a refund.
Eventbrite's fee is nonrefundable.
About this event
Album Launch
YNYS is the solo outing of Welsh songwriter Dylan Hughes, previously known for psychedelic pop band Race Horses. His debut full-length is a bold return - the album's ambitious sound palette journeying from Big Star power pop to Beach House via cinematic strings and Italo disco synthesizers from 1981, sung in Welsh and English.
A lot of the songs wrestle with Hughes' move back to Aberystwyth from Cardiff; home from home, city to rural, the idea of thriving urban activity, and the stillness of a rural seaside hometown. "Moving on but trying to get back to somewhere," he shares.
The YNYS album will be released 4th November on Libertino Records and it will be on sale on the night along with some impossibly cool merch.
Lansiad Albwm
YNYS yw prosiect cerddorol Dylan Hughes, gynt o'r band pop seicadelig Race Horses. Mae ei LP cyntaf yn ddychweliad eofn i'r sîn. Mae seinfwrdd mentrus yr albwm yn ein cludo o 'power pop' Big Star i Beach House gyda llinynnau sinematig, syntheseinyddion o 1981 a geiriau sydd yn Gymraeg ac yn Saesneg.
Mae llawer o'r caneuon yn reslo gyda symudiad Hughes yn ôl i Aberystwyth o Gaerdydd; y milltir sgwâr, dinas i'r wlad, y syniad o fwrlwm llewyrchus y ddinas a heddwch ei gartref glan môr a gwledig. "Symud ymlaen ond ceisio mynd yn ôl i rhywle," meddai.
Bydd albwm YNYS yn cael ei ryddhau ar Recordiau Libertino Tachwedd 4ydd ac mi fydd ar werth ar y noson gyda mwy o nwyddau trawiadol i'ch swyno.
Croeso i'r Ynys | Welcome to the Island
Ynys (un-iss) means island. Dylan Hughes grew up in Aberystwyth, West Wales. It's a place visualised by the steep incline down to the bay, and beyond it is the sea, where you are constantly reminded that you are at the edge of an island. There's nothing on the horizon, the next stop being Ireland. Dylan would often think about that vastness, and "the moonlit sea" he grew up watching. Then he moved to Cardiff, Wales' epicentre. Bustling, built-up and busy.
While in Cardiff, Dylan spent his time playing synth in psychedelic pop band Race Horses. Across those years of gigging and touring, Dylan had been dropping memos and notes on his phone. Hundreds of them. Any and every melody, idea, and thought he had an itch to document. When the band ended and Dylan had fallen back into "normal life", as he calls it, the need to revisit those memos bubbled and bubbled. "I didn't really have an intention for them, but they were there, and they kept me in touch with making music." Dylan says.
Eventually, he committed to a weekend at a recording studio. Tŷ Drwg, in Grangetown, Cardiff – "with Frank Naughton, who is a bit of a genius engineer. He has an extremely varied discography and all these interesting instruments and synths always at the ready when you need some inspiration," Dylan says. The weekend was spent revisiting past memories, being re-inspired by his own former creativity, a creativity that he had felt he lost.
He hadn't lost a thing. A few songs came out of the weekend, and found their way to Libertino Records. Ynys was born. A solo project, and a release for these songs that Dylan needed to get off his chest (or phone, at least).
Then lockdown hit. The space and time allowed Dylan to really tap into these songs, to look at why they existed, to think about and pull and push them apart until they were whole and discovered. Introspective exploration. The beginnings of an album began to brew, a few singles slowly dripped through the pandemic. The deep consideration and obsessive exploration of sounds and themes gained an extra complexity when Dylan moved back home.
"It only really became clear after the process of writing lyrics down for the album sleeve but, I think a lot of the songs wrestle with that idea of moving back to Aberystwyth from Cardiff. Moving on but trying to get back to somewhere." Dylan says.
Home from home, city to rural, the idea of thriving urban activity, and the stillness of a rural seaside hometown. This contemplation can be heard on Môr Du (Black Sea), which was recorded over a two year period. "Môr Du is about missing that midnight sea. I think at the time I thought it was a song about moving on, now I think it's actually a bit of a leaving the city song. You can go months in the city without seeing the sea." Dylan says.
"I'd been thinking about moving home for a while. There was plenty of doubt, at least half the album was written before I'd made any decision." Dylan says. The album's narrative aligns with this. Throughout vast and timeless soundscapes take you on a journey of self-discovery.
Welcome to the Island might best capture this, despite being instrumental beyond the whisper of 'welcome to the island'. "I was trying to channel The Prisoner, that 60s TV show which was filmed in Portmeirion, it gave this kind of weirdness which grows and grows in the song."
The strangeness isn't eerie, it's a unique capture of being both meditative and Bond-levels cinematic at once. A main-character moment which borrows sounds instinctively from psychedelic pop to Ethiopian jazz, via arena style guitar melodies.
Similar sounds feature through the album, as well as unfashionable Italo disco synthesisers from 1981 "that were laying about". The result is a precise record with a clear narrative arc, yet full of transition and clash. The unpredictable but guaranteed pull and push of a tide, waves of ideas, Welsh and English. Lyrically large existential questions are a theme too. When do you know? Have you got the answer? Are you going to wait forever?
Despite doubt, there is also undeniably an optimism across the record. "The music is definitely about reconnecting. It's easy once you stop doing something for a bit for the tide to drag that into years of time. Your confidence goes. That's where I was for some time. But a few well-meaning friends basically made me confront the fact that I needed to do this." Dylan says.
"I felt a lot of freedom making this record. There was a pull toward doing this for me. Even if I was fighting it for a few years. Once I started recording, dusting off the old synths and layering the harmonies I quickly felt the muscle memory return." The breath of fresh air in Dylan's life is reflected in the music.
The album's ambitious sound palette takes you on a journey from Big Star power pop to Beach House via cinematic strings. Dylan's melodic gift and adventurous playful song craft has conjured a rich collection of melancholic off-kilter psychedelic pop songs that mirror the vulnerability, yet assured creativity of alternative touchstones such as Velvet Underground, Elliot Smith and Teenage Fan Club.
More specifically to Dylan's sound though, listening to the album is to imagine yourself recovering breath at the top of the cliff, the row of four and five-story houses on our left, and the expansive sea in front of you. The wind, the crashing of waves, the stillness and the birds replaced by Ynys' dramatic, spacious, psychedelic, and above all, an instinctive personal musical landscape.
Tamed bach ambiti BITW
"Dwi wedi bod yn ddigon lwcus i gael bywyd reit ddiflas diolch byth, ond dydi hynny ddim yn grêt ar gyfer sgwennu caneuon pop," meddai Gruff ab Arwel a.k.a. Bitw
Er hynny, nid yw bywyd diflas wedi arwain at ganeuon diflas ar albym cyntaf Bitw. I'r gwrthwyneb – mae caneuon pop heintus, rhythmau hyfryd a melodïau cynnil yn chwysu allan o bob twll a chornel ar y record hon.
Er mai hon yw ei record unigol gyntaf, mae Gruff wedi bod â'i drwyn ym musnes sawl cawr cerddorol arall dros y blynyddoedd. Yn ogystal â bod yn aelod o'r band syrff Y Niwl, mae hefyd wedi chwarae gyda Gruff Rhys, H.Hawkline ac Eleanor Friedberger. Mae ei statws fel cerddor rhent dibynadwy yn cadarnhau pam fod Cate Le Bon wedi dewis rhyddhau'r record drwy label Joyful Noise fel rhan o'u cyfres White Label.
Recordiwyd yr albwm dros gyfnod o ddwy flynedd gan Gruff yn ei gartref yng Nghaernarfon. "Nes i ddewis recordio'r albwm adref achos mod i rhy styfnig i dalu am stiwdio. Dwi ddim yn meindio bod ar ben fy hun yn gyffredinol, ond mae'n syniad da cael rhywun yna weithiau i atal pethau rhag mynd dros ben llestri. Felly nes i ffonio cwpwl o ffrindiau i ychwanegu 'chydig o chwaeth."
Er ei agwedd gybyddlyd tuag at y broses recordio, mae cyfoeth o swyn cerddorol i'w glywed ar yr albym. Mae'r gerddoriaeth ar albym cyntaf Bitw yn disgleirio â naws gynhenid Gymreig ond eto'n teimlo'n llawer mwy eang a chynhwysfawr na hynny. Yn dilyn y senglau 'Diolch Am Eich Sylwadau, David' a 'Love is Happening!', mae'r albym 'BITW' bellach ar gael ar Klep Dim Trep. Mae copi finyl o'r albym ar gael hefyd diolch i label Joyful Noise Recordings, sydd wedi cynnwys yr albym yn eu cyfres White Label Series fel dewis Cate Le Bon.
A bit about Bitw
"I've been lucky enough not to get my heart broken too badly so far, which is great, but it's shit for writing pop songs," says Gruff ab Arwel a.k.a Bitw.
However to suggest in anyway that a lack of heartache has led to a lack of pop songs on Bitw's debut album would be disingenuous to say the least. If anything it feels like melodic pop is oozing from every song on the album.
It's not surprising given ab Arwel's previous form. Whilst this may be his debut solo offering, he has lent his musical touch to countless other indie-rock-pop masters. A member of Snowdonia's premium surf outfit Y Niwl, he's also played with Gruff Rhys, H.Hawkline and Eleanor Friedberger. His status as a well-loved go to man in Welsh music is confirmed by Cate Le Bon who has chosen to release the record via Joyful Noise as part of their White Label Series.
The record itself was a DIY affair, assembled from sessions at home in Caernarfon by ab Arwel before he later brought in friends to flesh it out. "I recorded the album bit by bit in my living room," he says. "But I'm not doing that again – it took fucking ages. It was great to be able to work on it at home but it became quite isolating in the end because there's no one to tell you when to stop."
However, what ab Arwel may lack in self-confidence and decision-making when it comes to making his record in a less time-consuming way, he makes up for in hooks and musical charm. The resulting music on his debut is one that sparkles with that inherently Welsh tone yet also feels much wider and all encompassing. Following singles 'Diolch Am Eich Sylwadau, David' and 'Love is Happening!', his debut album 'BITW' is out now on Klep Dim Trep. The album is also available on vinyl thanks to Joyful Noise Recordings, who have included the album in their White Label Series as Cate Le Bon's chosen release.