YNP Lunch 'n Learn: Like a Boss: Advice for First-Time Supervisors
Description
Like A Boss: Advice for First-Time Supervisors
Whether you are thinking about becoming a supervisor for the first time or are taking on a supervisory role in a new group or a new organization, this Lunch 'n Learn will refresh your skills, reform your mindset, and empower you to be the best leader you can be.
Join YNP San Antonio and our guest panelists as we talk through tips and tricks for a successful work environment.


---

About the Panel:
Brooke Kearney, Executive Director at the Down Syndrome Association of South Texas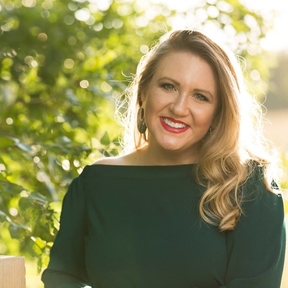 Since obtaining her Bachelor's Degree from the University of Texas at San Antonio in 2007, Brooke has held various positions, each with a focus on serving children and adults with special needs. She holds a Master's Degree in Health Education from Kaplan University and her previous job titles include: Case Manager and Service Coordinator for several Medicaid Waiver programs, and Director of Childcare for a special needs children's program.

Brooke worked 5 years at The Arc of San Antonio where she provided necessary services to individuals with intellectual and other developmental disabilities in various capacities. Prior to leaving The Arc of San Antonio, she was the Director of CSCM (Community Services Case Management) and Community Education, where she oversaw a vibrant Case Management program serving over 240 children per year and facilitated various presentations and workshops throughout Bexar County and surrounding areas, providing invaluable resources to individuals with intellectual and other developmental disabilities and their families.

Brooke is honored to be the current Executive Director for the Down Syndrome Association of South Texas, which serves and supports over 1,250 individuals with Down Syndrome and their families. Brooke was also a 2017-2018 Andeavor Leadership Fellow through the San Antonio Area Foundation and is a proud member of the Rotary Club of San Antonio. Brooke lives in San Antonio, Texas with her husband, Thomas, and their daughter.
***
Madi Tabersmith, Coordinator for Institutional Effectiveness at Our Lady of the Lake University & Founder at Collaborative Career Consulting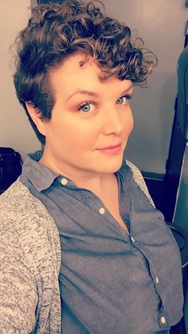 Madi Tabersmith is a passionate communicator and educator, balancing her two great career loves: The World of Work and Higher Education. Madi is the owner of Collaborative Career Consulting, where she provides personalized career consulting services based on client's short-term and long-term career goals to help them move forward in their career journeys.
With a diverse background, including hiring and recruiting her own team, engaging in employer and career-related research, and delivering professional career services to a diverse population of college student and alumni, Madi's approach is comprehensive, research-based, and client centered. In addition to her work with Collaborative Career Consulting, Madi is also building a rewarding career in higher education assessment and evaluation.
***
Kim Hinze, Chief Development Officer at SA Youth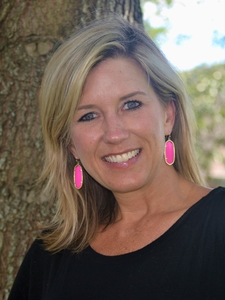 Kim is a veteran in the nonprofit sector with over 16 years of experience in the industry. Her career began after graduating from Texas State with Susan G. Komen San Antonio where she served 11 years with the organization. During her tenure at Komen, she managed the affiliate's largest fundraising event, Race for the Cure. Hinze also has an extensive background in special events, marketing and communications, and donor relations. After her time with Komen San Antonio, Kim served as communications and public relations manager for the San Antonio Stock Show & Rodeo. In addition to the 18-day event in February, she worked with chairmen from over 40 committees to promote different fundraising events for the organization. Following the Rodeo Kim joined the breast cancer organization, WINGS, where she served as the Executive Director. She utilized her talents in fundraising and marketing to increase public awareness, build collaborations with like-minded nonprofits and grow donations for the organization.

Currently she is serving as the Chief Development Officer for SA Youth, a nonprofit whose mission is to empower San Antonio's high-risk youth and young adults to achieve their full potential by providing quality educational programming in a safe environment. Kim's role is to oversee and manage the day-to-day development operations while engaging staff and board in diversifying revenue streams to support new initiatives.

Although Kim moved to San Antonio for work, she calls it home. She married her high school sweetheart, Kevin, and has two daughters, Kendra and Kamryn. She is also active in the community by serving on the leadership team for the San Antonio Stock Show & Rodeo's Tap Room Committee and TX State's Young Alumni Council focusing on leadership development.


---

Location Details:
We will be at the San Antonio Education Partnership located at 131 El Paso St, San Antonio, TX 78204. Check in at the front desk then head to Room 3!

This Lunch 'n Learn is a "Bring Your Own Bag" panel-styled event between 11:30 a.m. and 1:00 p.m.

Parking:
Parking will be available in the lot outside of cafecollege at 131 El Paso St. While there are plenty of spaces, overflow parking is available along El Paso St opposite from cafecollege, or on either side of San Saba St.


---
Questions about this or future events?
Looking to partner with YNP San Antonio?
Contact us at ynpsanantonio@gmail.com and someone from the leadership team will reach back out within 2-3 days.