YNP Lunch 'n Learn: Developing a Media Outreach Strategy
Description
Media Training Part One: Developing a Media Outreach Strategy
You are pumped and passionate about your mission. You have your case statement down. You're ready to share your good work with the world...but how? This month, our panel of industry experts will speak on developing an effective media outreach strategy. Join us for lunch and walk away with actionable advice on how to raise awareness for your organization.


---

About the Panel:
Monica Taylor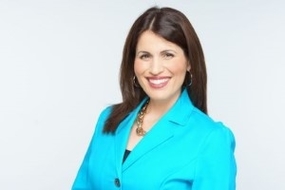 Monica just recently made a transition out of CE Group, where she was the Director of Integrated Communications. In this role, she used her knowledge, credibility, and passion for storytelling to create multi-faceted communication campaigns that inspire, solve problems, and create a lasting impact. With more than 20 years of experience seeing all sides of the communications world including public relations, media, and brand strategy, Monica previously served as the director of executive brand and outreach for CPS Energy, a morning show anchor on FOX 29, and director of corporate communications for Spurs Sports & Entertainment.
Her mission in life is to uplift others, generate authentic connections, and engage communities with enthusiasm. She actively serves on the board of local nonprofits and lends her communications expertise to many organizations and businesses as an emcee and media spokesperson.
Monica is a San Antonio native who graduated from the University of Texas at San Antonio where she received a bachelor of arts in communication with a concentration in public relations. She is also a graduate of Leadership San Antonio. In 2018, Monica received the honor of being named one of Texas' Top 50 Women to Watch by Society Diaries and Eleanora Magazine.
***
Susan Filyk, Director of Marketing at Raba Kistner, Inc.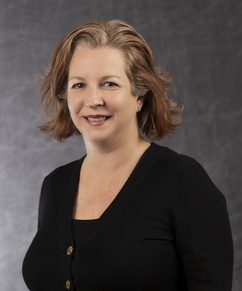 In her role at Raba Kistner, Inc., Susan oversees brand management, public relations and corporate communications. Susan was previously the Director of Communications at the San Antonio Food Bank where her team's job was to inspire people to change the world.
During her 20+ years as a marketing communications professional in the investment management business, her team excelled at content marketing before it was cool and was one of the first financial services firms on social media. Two of her more bizarre media moments were fighting with Breitbart News and being retweeted by POTUS. Her most rewarding communications experience was being at the center of a media circus during the aftermath of Hurricane Harvey and witnessing the amazing power of people wanting to help the storm survivors.

Susan holds a Bachelor's in Journalism from UT Austin and an MBA from UTSA. She believes the key to professional success is working hard, playing nice and constantly sharpening your saw. She gets up in the morning to make sure her teenage sons get to school, feed the dog, earn money to fund her passion for world travel and pretty shoes and to do what she can to leave the world a better place than she found it.


---

Location Details:
We will be at the The Donkey Barn at the San Antonio Zoo, located at 950 E Hildebrand, San Antonio, TX 78212.

This Lunch 'n Learn is a "Bring Your Own Bag" panel-styled event between 11:30 a.m. and 1:00 p.m.

Directions & Parking:

Coming from 281-
Turn on Hildebrand towards Broadway, take the first right off Hildebrand (there will not be a light or a stop sign), take a right at the first stop sign, and take another immediate right to turn in between the stone building (Donkey Barn) and the warehouse. That will take you into a parking lot where guests can park. The doors to the classroom are on the far left corner of the side of the building that faces that parking lot.


---
Questions about this or future events?
Looking to partner with YNP San Antonio?
Contact us at ynpsanantonio@gmail.com and someone from the leadership team will reach back out within 2-3 days.