About this Event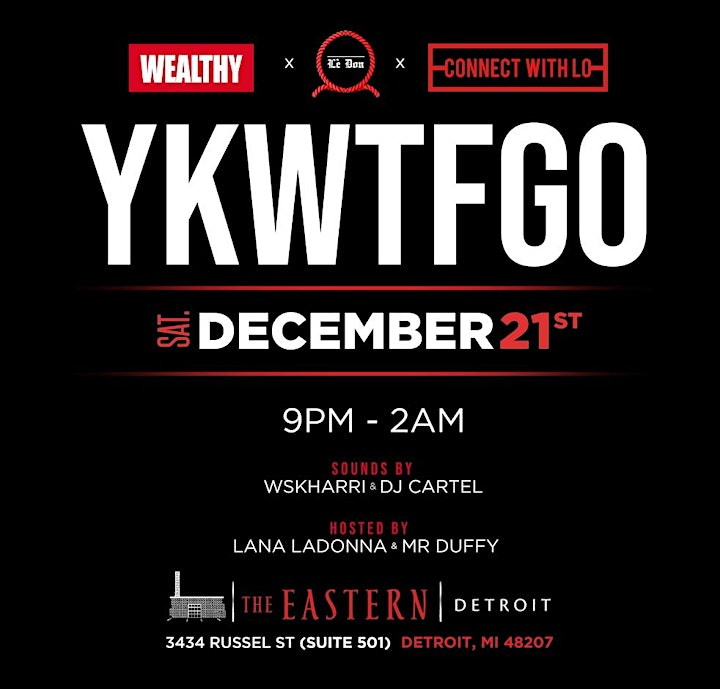 YKWTFGO is an abbreviation for "You Know What The Fuck Going on."
It can be used in a sentence or conversation. For example : "Hey! Are you going to that event on the 21st at the Eastern Detroit ??
"yeah YKWTFGO" - Boom !!
This is the First time these three brands are coming together with one of the craziest collabs ever. Right in time for the holiday and a special Birthday celebration for "Lauren" aka Lo (Founder & curator of Twerk x Tequila ).