Yin Yoga Workshop

Saturday, August 27, 2016 from 5:00 PM to 7:00 PM
Event Details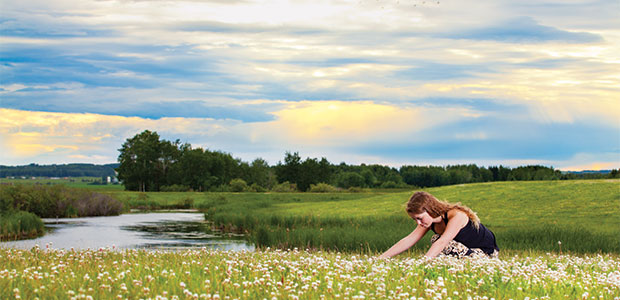 Yin Yoga Workshop
Discover the importance of balance (yin and yang) and go deeper than deep with this workshop! This open level Yin class will allow you to get a better understanding of what exactly this slower and meditative style is about. Yin Yoga will open and "work out" your ligaments and fascia, creating space and lengthening your joints, without engaging the muscles and allowing maximum expansion.

What you can expect from this class
-      Yin Yoga is a restorative and passive Yoga practice focused on stretching the connective tissue around the joints, mainly knees, pelvis, sacrum, and spine. It involves variations of seated, prone and supine poses typically held for about 5 minutes to access deeper layers of fascia, and lengthening the hyaluronic acid (HA), which is the biggest contributor to hydration, health and youth of all the tissues in the body.
In this workshop we'll have a slow and meditative approach giving our muscles a break, but using our mental strength and will power to hold sometimes challenging poses for a longer period of time. Just like any yoga practice, breath is important and while we are holding postures, our focus will be on sensation and breath.
No prior Yin Yoga experience is required. Open to all fitness levels.

Come with an open mind prepared to release tensions and let go!

Where
We'll meet in front of Le Pain Quotidien inside Central Park, north of Sheep Meadow, closest entrance to the park W69th street.
When
At 4:45pm in front of Le Pain Quotidien and then walk together to the class location to start at 5:00pm.
What to bring
You don't need to print tickets (save paper!), a confirmation on your phone is enough. You can bring your own mat, or you can pick up one as a complementary rental at our partner location Lululemon Lincoln Sq (W64th st and Broadway). Bring water and maybe something warm if needed: the class won't involve much sweating.
More
Please arrive early so that class may start on time without disruption. Yoga is best practiced with an empty stomach and bare feet. Bathrooms available closeby.

About the teacher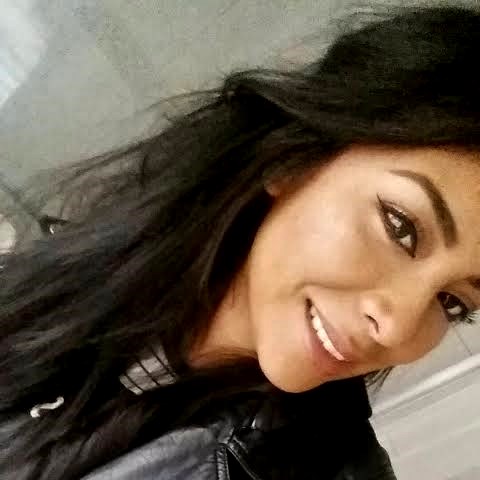 LESLIE CARCACH, 200 RYT
Leslie has been practicing yoga for many years but it wasn't until she went for her 200hr Yoga Teacher Training that she completely married yoga. Yin Yoga was one of the pillars of her training: besides the physical benefits, she found a whole new level of respect for the human body, mind and soul, learning to achieve great freedom on those 68 inches that is a yoga mat. Leslie believes yoga is for every body, and she loves to help and support also her students find that freedom and peace that comes from within so they can share that happy vibe with everyone else and live a more serene life!

Cancellation Policy
There is a  max of 19 persons per class due to park regulations. In case of rain the class will be moved to a covered location closeby. A class may be cancelled only in case of extreme weather conditions. In case of cancellation or if you can't attend the class your credit will be valid until Oct 30, 16 and you can join another workshop or class with The Yoga Trail. See www.theyogatrail.com

CONTACT INFO:
silvia.theyogatrail@gmail.com
When & Where

Central Park
Sheep's Meadow
New York, NY


Saturday, August 27, 2016 from 5:00 PM to 7:00 PM
Add to my calendar
Organizer
The Yoga Trail
The Yoga Trail is a group focused on Yoga outdooor and traveling. It was created in 2011 to help yogis finding ways to travel and practice Yoga regularly, reconnecting to Nature. Its founder Silvia Neri often travels offering Yoga classes, workshops and retreats around the world tracing her Yoga trail, from Central Park to Amsterdam. 
More info? http://www.theyogatrail.com/about.html
"Silvia, thank you for the fun yoga in central park. You helped to make our NY experience fabulous!!!  Thank you" Robin B, NYC

"I was searching online for outdoor yoga for my trip to NYC and found the Yoga trail, I'm so happy that I signed up! Silvia is a great and inspiring person and runs the class very well. You can hire a mat for a few dollars as I was travelling and did not bring one. Also convenient that there were bathrooms nearby. It was a beautiful day, and than starting your day with yoga under a tree in the middle of Central Park with stunning city views: how much better can your holiday be! Vibrant and dynamic New York is great to combine wit a little Zen and 'You' moment! Next time when I'm in the city I'm definitely going to join again." Eveline, NYC

"Central Park is one of New York's icons and how special if you can do a yoga class on it's green grass. Silvia is an inspiring yoga teacher and get's you in the (Vinyasa) flow easily." Robbert Z, NYC

"Dear Silvia, I'd like to thank you for the amazing yoga class yesterday, situated at the boat and the pier. I won't forget this ever, so beautiful! I think it's a beautiful thing you're doing, really inspiring! Keep on the good work! " Ottilia, Amsterdam