Description
Life in the mountains brings on a lot of physical activity that focuses on muscle health, but what have you done to pamper the health of your connective tissues?
Join Kimberly Ghorai in nourishing this often neglected part of your body in a practice of long yin posses that penetrate your joints, bones, ligaments & fascia while your mind settles into stillness. Enjoy hands-on-assists from Thai Massage Therapist Krishna Ghorai, leaving you with a wonderful calm, soft muscles, and the best yoga high.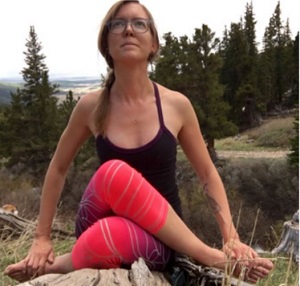 Kimberly Ghorai teaches yoga, SUP & meditation in Breckenridge, Keystone & Fairplay, Colorado. She brings enthusiasm, experience & thoughtful energy into her offerings. Students leave her classes with a profound experience that they can bring with them off the mat and into their every day lives.Kimberly & Krishna Ghorai bring experience thoughtful energy to their classes to create a profound experience that can be carried into your life.
Pre-register for this live event as soon as possible.

Morning yoga classes and spa treatments available before the workshop. Limited appointments available. Contact True Nature's front desk at 970-963-9900 to reserve space.
Visit www.truenaturehealingarts.com for details on offerings.