About this Event
Dates:
February: Sat. February 9th (6hr) / Fri. Feb 22nd (3hr) / Sat., Feb 23rd (6hr) /Sun., Feb 24th (6hr)
March: Sat., March 9th (6hr) / Fri., March 29th (3hr) / Sat., March 30th (6hr) / Sun., March 31st (6hr)
April: Sat., April 13th (6hr) / Fri., April 26th (3hr) / Sat., April 27th (6hr) Sun., April 28th (6hr)
May: Sat., May 11th (6hr) / Fri. May 24th (3hr) / Sat., May 25th (6hr) / Sun., May 26th (6hr)
​June: Fri. 21st (3hr) / Sat. June 22nd (6hr) / Sun. June 23rd (6hr)
All days must be attended
Program:
Yin Yoga was initially known as "Daoist Yoga," and it is a style of yoga that targets the deep connective tissues of the body instead to point only toward the superficial muscles. The fascia that covers the body plays a vital role in the practice of Yin yoga, which ultimate goal is to regulate the flow of energy in the body.
We have to thank Bernie Clark to have developed this practice to the west and one of his students Sarah Powers for naming it more simply "Yin Yoga."
Yin Yoga is caractherized by static postures, which are held for a very long time the result of this simple and yet instense practice is to regenerate the deep tissue and restore balance as well as harmony.
Yin Yoga not only integrates perfectly with the high speed rhythms of life, but it has become a necessity to hold up with our stressful and super demanding lifestyle nowadays. what characterized Yin Yoga from other styles are this apparently simple and passive postures, mainly performed on the floor and limited to about three dozen, which help the whole system to slow down, regenerate and rebalance.
Yin Yoga softens the muscle and moves the action closer to the bone giving broader access to the body that's why it can be a recovering practicing Yin yoga correctly. Not only but by going deep inside physically we go deep inside mentally and emotionally, thats why yin yoga can become a very intimate practice that can change not only your physical alignment but also your mental projection as well as your emotional flow.
In Yin Yoga, we hold each of the postures for a very long time from a minimum of 3-5 minutes up to 20 minutes, so it is easy to understand that this length of time for each pose can quickly transform a yoga posture in real meditation. In this program you'll learn the basic, the essential and the extra:
The basic: fundamental principle of yin alignment and safe practice, intention of practice;
The essential: principle of energy alignment based on the meridian system, the 5 elements;
The extra: energy flow, different types of prana, how to use the prana to regenerate and re-balance;
Certification:
Yin Yoga doesn't have a structured organization, so there is not a real certification. you just need to make sure thta the trained who is teaching you has at least the required hours and experience to be a trainer in any Yoga style and of course in Yin Yoga.
By attending this program you will get 100hr continuing education credits*, and you'll receive a diploma ​of complition at the end of the course if you have fully attended the program. if you have missed hour please make sure to make these hours up**, ​otherwise you will not be able to get neither the continuing education hours or the diploma.
*Only Yoga alliance register teachers or students can apply for this credits hours, gently if you are not registered with YA make sure to register before the training starts otherwise they will not recognize this program for your continuing education
** You must make up missed hour privatly with Dharma Devi, this might require additional cost for the room rental and extra time. Threrefore, try not to miss anything.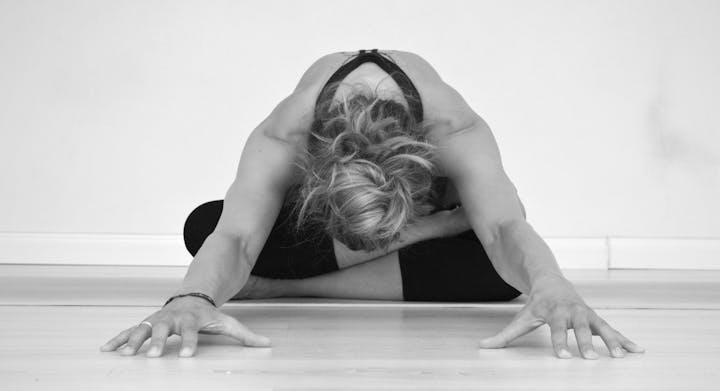 Manuals: Not included in the tuition fee, please read website to order titles.
Registration:
The sooner your register the more you save!
​Registration by January 31st, 2019: $1555
Registration After January 31st, 2019: $1777
Please make a 50% deposit to hold your spot and lock your price. Or pay in full.
(IMPORTANT: $350 included in the deposit is not refundable)
You can pay the balance by the beginning of the program, or you can make two installments.
(We need your credit card info to set up your installments) .
We accept: Cash, Credit Card, PayPal, Venmo, and Check payable to Simona Yoga.
IMPORTANT: once you make your first payment we assume you have read and agreed to the terms and condition of the cancellation and refund policy. Therefore, take some time to read it carefully, we enforce it even if you haven't signed your registration form.
Once you make your payment, please fill out the Registration Form on the website, ​and send it to form to simonayogausa@gmail.com.
Please make sure to specify who has directed you to this course.
Cancellation & Refund Policy:
Please read carefully:
If you cancel by January 31st, you will receive full refund less $350 organization fee;
If you cancel after Janury 31st no refund. Exceptional circumstances such as death of a loved one, accident or serious illness will be considered individually, but please be aware at this point of the organization we will not be able to refund the amount paid even in assurance of a serious event.
Yin Yoga Teacher Training Location: @Bhakti Barn, 391 Millburn Ave, Millburn, NJ 07041
For more info contact the organizer of write to simonayogausa@gmail.com