Event Information
Location
online
The trainings are online.
Description
Join the Yin Revolution! In this course, Jeannie and friends will explore the magic of the disowned feminine and its key role in women's confidence, self love, fulfilment and power.

Each week will have a different focus:

Week 1: Yin, women and culture - how disowned yin shows up in us, our lives and our internalized cultural inheritance
Week 2: Holy (and not so holy) yang - all about yang in its balanced and imbalanced forms
Week 3: Yin and the psyche - a deeper dive into how to recognize and reclaim yin within us
Week 4: Sovereignty - how yin helps us ground in being and provides firm foundation for our voice and stand
Week 5: Yin and healing - how do we use the wisdom of yin to heal
Week 6: Yang as protector - true yang - clarity and boundaries
Week 7: Yin in relating - how to protect and foster yin in relating
Week 8: True power is love - what is true power? What does it look like?


Jeannie's gift for inviting people to join her in resting and rooted presence evokes a deep meeting with oneself and reality. Within that, Jeannie's humor and iconoclasm serve to bring people into an understanding that is beyond the intellectual. Come join us!
Gatherings will be via Zoom and will include silent and guided meditation, short talks and exchange with participants, breakout dyads and weekly homework suggestions for embodying the material.

*Trans women, genderqueer women, and non-binary people who are significantly female-identified are welcome

Our eight gatherings will be as follows:
Wednesday, January 9, 10:30 am - 12:30 pm mst
Wednesday, January 16, 10:30 am - 12:30 pm mst
Wednesday, January 23, 10:30 am - 12:30 pm mst
Wednesday, January 30, 10:30 am - 12:30 pm mst
Wednesday, February 6, 10:30 am - 12:30 pm mst
Wednesday, February 13, 10:30 am - 12:30 pm mst
Wednesday, February 20, 10:30 am - 12:30 pm mst
Wednesday, February 27, 10:30 am - 12:30 pm mst
Note: these meetings are on Mountain Time - please make adjustments for your time zone! Please add ALL the events to your calendar – Eventbrite does not allow us to automate more than one.
Cost: $267.00
Attend live or download the recording to listen on your own (you will have 30 days after the series is over to watch the videos and/or download the audio recordings). No deadline to apply - late registration will allow you to join midstream and listen to what's already taken place.
Once you register, you will receive a confirmation email. If you do not receive this email, or if you have any questions about participating in this course, please don't hesitate to email Amy at assistant@jeanniezandi.com
Thank you!
With Love,
Amy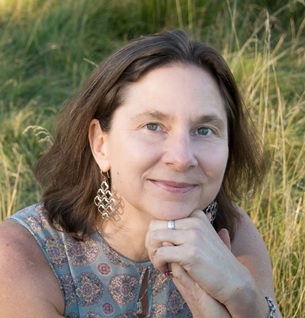 Jeannie is the director of Living as Love, a nonprofit organization dedicated to seeding a culture of the Heart on the planet, inspiring, teaching and supporting people to live from their essence as Love. A year before the birth of her daughter, Jeannie was plunged into a dark night of the soul that culminated in a radical shift of consciousness. She is known for her fearless clarity, tender mercy toward humanness, and a juicy, poetic and often humorous style that draws from Advaita Vedanta, Sufism, Christian mysticism and the ongoing revelation of fully engaged living. Residing in Colorado, she travels widely in the US, bringing a down-to-earth embodied teaching of living as love.
Date and Time
Location
online
The trainings are online.