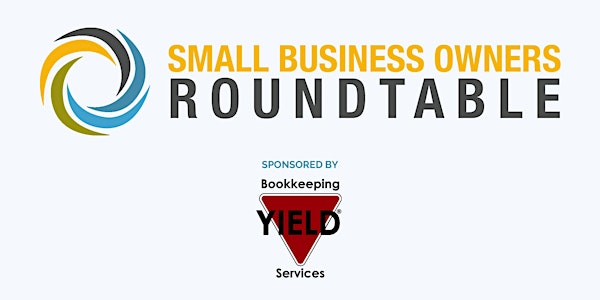 Yield Bookkeeping Presents Small Business Owner's Roundtable
An event for Small Business Owners to network, engage in current issues affecting business owners and a chance to build their community.
About this event
Are you a Small Business Owner? Would you like to collaborate and engage with a community of other business owners?
These Roundtable events have been created with the Small Business Owner's needs in mind. Each month we will process issues to allow for growth.
Topic for December: Motivation and Mindset Mojo
Our guest speaker is Robin Suomi from Startup to Growth
Are you ready for 2021? Are you determined to grow your business to new heights in 2021...no matter what is happening on the national and world stage? If so, this event is for you.
You will *never* have the opportunity to repeat 2021, so don't waste a minute of it. Use motivation and mindset mojo to help you through any challenges 2021 throws at you.
Join us to learn and discuss:
- What science has to say about the power of positive thinking.
- Motivational tips and tricks - regardless of what is going on in the world.
- Group Q & A Discussions
Robin Suomi, Founder, Startup to Growth believes success is rarely accidental. Helping small business clients move from conceot through sustainable sales growth, unleashing their vitality, innovation and creativity as they launch or grow their successful companies. She blends her coaching skills to help clients discover their keys to success and create their action plan, with logical, concrete steps and delivery dates.
This will be followed by breakout room discussions and networking.
We welcome all small business owners from all industries to attend this no-cost monthly roundtable which is held on the 3rd Thursday of the month.
Registration is limited (all previous events have sold out) and will close no later than December 16.
Yield Bookkeeping Services provides full charge bookkeeping for small businesses in the DC Metro Area and beyond. Services include bill payment and invoicing, reconciliation, and providing financial statements – we do as little or as much as you need! www.yieldbookkeeping.com