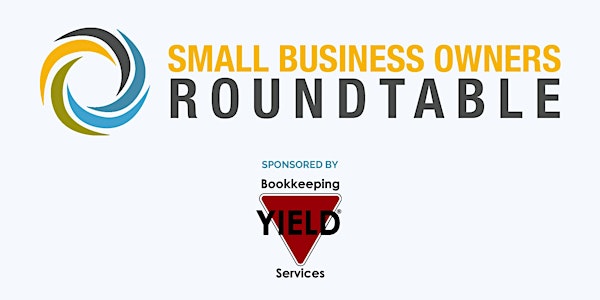 Yield Bookkeeping Presents Small Business Owner's Roundtable
An event for Small Business Owners to network, engage in current issues affecting business owners and a chance to build their community.
About this event
Are you a Small Business Owner? Would you like to network with other owners and be part of a community of owners?
These Roundtable events are designed with the Small Business Owner in mind. Each month there will be a relevant topic discussion and Q&A, followed by some breakout sessions to network and engage with each other.
Yield Bookkeeping hosts our second Small Business Owners Roundtable Event.
Our October topic is: PPP Loans: What To Do With Them and How To Get Forgiveness
Rochelle Dallons, CEO, will provide an overview of the PPP loan and explain how to start applying for forgiveness and next steps. This is an important and pressing topic for many Small Business Owners.
Registration is limited to 30 and will close when full or on October 14 (whichever comes first)
Yield Bookkeeping Services provides full charge bookkeeping for small businesses in the DC Metro Area and beyond. Services include bill payment and invoicing, reconciliation, and providing financial statements – we do as little or as much as you need! www.yieldbookkeeping.com