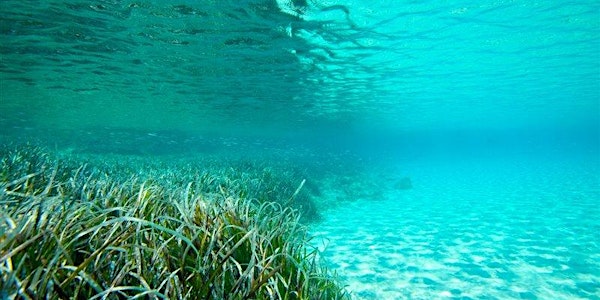 YGL-Led Mediterranean Learning Journey
YGL-LED LEARNING JOURNEY: A SUSTAINABLE FUTURE FOR THE MEDITERRANEAN. Mallorca, September 2-5 2021. Pre-registration open!
When and where
Location
Iberostar Selection Playa de Palma 36 Carrer de Marbella 07610 Palma Spain
About this event
** This is an expression of interest form only, not an official registration.**
Hola!
Join us in Mallorca to reconnect with the YGL community and renew our collective purpose. While you might have been here before, we invite you to discover the multiple facets of our island you didn't know existed. Our unique identity is forged by a crossroads of Mediterranean cultures and civilizations, and so we are in constant reinvention. As we recover from the global pandemic, the Balearic Islands have engaged in a process of transformation across sectors to leave unsustainable models behind and become global leaders in responsible tourism. We invite our YGL community to help us shape this exciting future.
You will contribute to crucial discussions with the government, industry, academia, civil society, and the media on how science-based and technology-enabled solutions can drive sustainable growth, while protecting our coasts and ecosystems to achieve the goals set in the UN 2030 Agenda, the Paris Agreement, and the Decade of Ocean Action.
Program
🏛 A land program of dialogues and institutional visits with policymakers, academia, businesses, NGOs, and the media to discuss the post-covid blue & green transformation.
⛵️ A sea program with sailing, snorkeling, diving, and exploration of our UNESCO World Heritage northern coastline along with oceanographers, marine biologists, and climate scientists, to learn about the fast-changing Mediterranean ecosystems and devise sustainable solutions aligned with YGL initiatives and collaborations.
🎨 A cultural program exploring our cosmopolitan capital city, Palma, named the best place to live in the world, where history, art, culture, and great architectural masterpieces come together.
🍷 And of course, a social program for community reconnection, visiting hillside terraced wineries, tasting award-winning Mediterranean cuisine, and experiencing our magical summer nights.
Our island has always been a balm for the soul and a timeless refuge for poets, artists, and intellectuals. Now we want to share it with you!
Participants
Open to all YGLs and Alumni. Due to Covid-19 limitations and the active nature of the event, we are not able to accommodate children. But we hope to be able to organize family-friendly editions in the future!
Please note that the regulations change constantly and we might not be able to accommodate everyone. This pre-registration does not automatically guarantee a spot. Ultimate capacity will be determined in collaboration with the public health authorities. Thanks for your understanding and patience.
Venue and travel information
The event will start at 5pm CET on September 2 with an opening reception and close after lunch at 5pm on Sunday, September 5.
We will stay at Iberostar Selection Playa de Palma, a 5* hotel located steps from the beach. The hotel is 5 minutes from Palma International Airport (PMI), so getting in and out of the island is a breeze (although we do not have Uber - slow living :). There are direct flights from most European cities (most low-cost carriers fly to Mallorca). You can also come by ferry from mainland Spain (Barcelona, Valencia, Denia), and from Toulon in the south of France. Most ferries go to Palma, but there are also a couple of ferries to Alcudia in the northwest of the island.
Optional check-in on September 1 and check-out on September 6 might be possible depending on availability.
Public health measures
Please check the vaccine and testing requirements to enter Spain from your country: https://www.spth.gob.es.
The event will follow all publich health protocols and expand them when necessary for extra safety and peace of mind. All activities will be held outdoors (sessions, receptions, activities, and meals).
Costs
Participants will be responsible for their own costs (flights, accommodation, meals, local transportation and activities). We are exploring sponsorship opportunities and will keep you informed if we can further adjust the prices.
Accommodation: cost per night in a Superior Room, including breakfast*
Single room: €335 per night
Double room: €237 per person/night. If you would like to share a room with a fellow YGL you will be able to name your roommate during the registration process.
We will stay at a dedicated YGL-only area of the hotel with private pool and conference facilities, thanks to the support of the Iberostar Foundation and the Wave of Change responsible tourism movement.
Pre-registration deadline is July 15. After that date, we will send you payment instructions to reserve your room and the detailed costs of scheduled meals, activities, and transportation.
Organizers
This is a YGL-led event independently hosted by:
Carola Ferstl (YGL 2008, Berlin), Anchor and Filmmaker.
Gloria Fluxà (YGL 2018, Mallorca), Vice-Chairman and Chief Sustainability Officer of Iberostar Group and Chairman of the Iberostar Foundation.
Marga Gual Soler (YGL 2020, Mallorca), Founder & CEO of SciDipGLOBAL
Disclaimer: This is not an official event of the World Economic Forum or The Forum of Young Global Leaders. The program is being developed by the three co-hosts with the support and collaboration of the YGL team.