YFPA's 11th Anniversary Gala: Investing in Tomorrow's Leaders
Description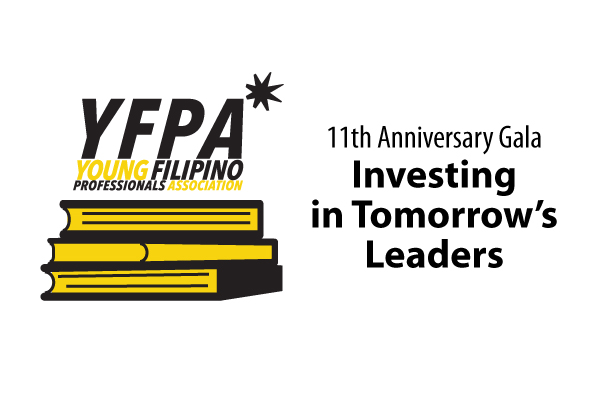 YFPA's 11th Anniversary Gala:
Investing in Tomorrow's Leaders

Saturday, January 18, 2014, 6-9pm.
Purchase tickets early as pricing increase closer to January 18th!
You are invited to join us as we celebrate the 11th Anniversary of the Young Filipino Professionals Association. Celebrate with us at the historic I-Hotel Manilatown Center for an evening of Inspiration and amazing food, beverages, and entertainment. Our theme this year is: "Investing in Tomorrow's Leaders" as we launch our first YFPA Scholarship Program for promising Young Filipino aspiring college students. We appreciate your support with our fundraising efforts for this exciting Scholarship program.
We are honored to have the following included in our celebration:
Keynote Speaker: 
Dado Banatao - Filipino Entrepreneur and Engineer

Master of Ceremonies: Allan Manalo - Filipino Writer, Producer, Director, and Stand-up comic

Performances by various Bay Area Filipino artists such as:
• Kulintronica www.kulintronica.com
• immij http://facebook.com/immijladies
• Ro Ambrosio Birco
This is going to be a celebration you can't miss! The preferred dress is Semi-Formal/Cocktail attire. Traditional Filipino attire is also welcome! Thank you again for your support with YFPA! We look forward to seeing you at the gala!
---
For questions and volunteer opportunities, please contact YFPA Vice President, Rex Magadia rex@yfpa.org
For Sponsorship and Advertising opportunities, please contact Ulysses Deguzman
ulysses@yfpa.org
Want to learn more? Visit us at Facebook.com/YFPASF
---
Young Filipino Professionals Association (YFPA), a 501(c)(6) non-profit organization, was launched in 2002 as a collaborative forum for Filipino-American professionals in the San Francisco Bay Area to support professional networking, educational and community service activities. The mission of the YFPA is to foster professional connections, ideas and expertise to support and engage Filipino professionals in the greater San Francisco Bay Area. Our core values are: "Connect. Educate. Serve." Through these core values we aim to build a stronger, well-established and respected Fil-Am business community.
CONNECT • EDUCATE • SERVE
350 Townsend Street #658 • San Francisco, CA 94107 • www.yfpa.org
Organizer of YFPA's 11th Anniversary Gala: Investing in Tomorrow's Leaders