YetiZen - Pushing the Edge of In-Game Virtual Economies

Tuesday, April 24, 2012 from 6:00 PM to 9:00 PM (PDT)
Event Details
Presents
Pushing the Edge of In-Game Virtual Economies
 
Virtual currency is getting BIG! It is even becoming accepted among traditional games, companies like Blizzard are integrating virtual economies (e.g. Diablo III will be having its own secondary economy!) Certain monetization strategies are likely to get us even more than others--DLC for new weapons, storyline addons, virtual goods for our avatars, or decoration for the casual game environment!

As game developers who are serious about making money from their games you are probably thinking about your game's virtual economy all the time. Questions like... How do I ensure the highest possible percentage of my audience monetizes? If my monetization is lower than expected what should I do to fix it? Does my monetization vary between cohorts, game play level, type of audience? Who makes me the most money and how can I target them to spend even more? And if you aren't asking these questions, I bet after reading this you are wondering if you should.

Well you are in luck on because on Tuesday, April 24th. YetiZen is bringing you another memorable evening with TWO phenomenal speakers:

1) Harry Liu, GM from Kabam responsible for games like Godfather, Edge World and Final Eden
2) Jon-Paul Dumont, Executive Producer at Zynga, who was involved with many of its top games!

So come early to join us for hours of networking at Temple @ YetiZen Innovation Lab on 540 Howard Street, San Francisco, CA 94105. As always, there will be free drinks, thumpy music, and pretty people! Just the right thing to get you in the mode for learning.

Evening Schedule:
6:00pm - 7:30pm ---------------------- Network, Drinks, & Rocking with Music!
7:30pm - 7:50pm ---------------------- Harry Liu
7:50pm - 8:00pm ---------------------- Q&A Break
8:00pm - 8:20pm ---------------------- Jon-Paul Dumont
8:20pm - 8:30pm ---------------------- Q&A Break
8:30pm ---------------------------------- Closing / End

Our Speakers:
Harry Liu
General Manager at Kabam 
Kabam is an interactive entertainment company that creates free-to-play games for social networks and other platforms.

Since January 2010, Kabam has grown from 25 people in one cramped office to a rapidly growing 400-plus person global, multi-platform game company and a leading innovator in the world of free-to-play social games and virtual goods.

Harry Liu is currently heading 3 games at Kabam, generating multiple million dollar revenue per month through virtual currency.
* The Godfather: Five Families
* EdgeWorld
* Final Eden

Before joining Kabam, Harry Liu developed and grew online dating site SpeedDate.com from scratch to over 10 Million registered members and dozen million dollar revenue. He was founding engineer at SpeedDate.

Two other start ups Harry Liu worked at previously, were both acquired by public companies with great term.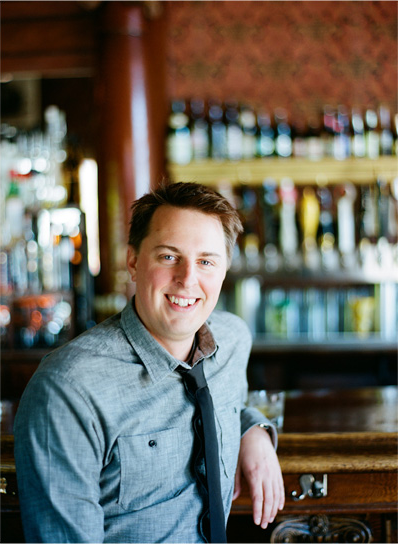 Jon-Paul Dumont
Executive Producer at Zynga
Jon-Paul has been a designer, product manager and Director of Game Design in his three years at Zynga leading games like Mafia Wars. He later moved over to work on mobile titles. He was one of the early creative directors on Zynga mobile, working on games like CityVille Hometown, and Zynga Poker mobile, among others.
Before Zynga, he was a game designer at EA on the Godfather 2, Lord of the Rings and other titles.
Our Sponsors: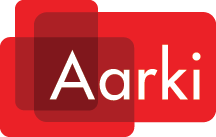 About Aarki:
Aarki is a mobile ad optimization and targeting platform for advertisers. We automatically optimize ad creative for mobile devices to increase conversion rates. The optimized ads are targeted based on user device, demographic, and behavior information. Together, ad creative optimization and targeting, result in dramatically higher revenue for a broad range of premium publishers.

About Apps Genius Corp:
Apps Genius Corp develops markets, publishes and distributes social games and software applications that consumers can use on a variety of platforms including the Apple iPhone™, Google's Android and Facebook. Our Entertainment Division focuses on leveraging the fan base of existing social media and entertainment brands to market apps and games developed. We are currently hosting the "Worlds Greatest Developer Contest" and invite all to submit there entries to compete for a $10,000 prize. Please visit AppsGenius.com for more information
Have questions about YetiZen - Pushing the Edge of In-Game Virtual Economies?
Contact YetiZen
When & Where

YetiZen Innovation Lab
540 Howard Street, 2nd Floor
San Francisco, 94105


Tuesday, April 24, 2012 from 6:00 PM to 9:00 PM (PDT)
Add to my calendar
Organizer
YetiZen
YetiZen is a strategic keystone in the game industry. We host the largest Bay Area community of game companies through our San Francisco Game Developer's Workshops. 7000 unique developers go through our workshop and mixer events every year. Our workshops boast some of the biggest names in the game space like rockstar VCs such as Tim Chang!
We select the brightest smartest entrepreneurs we meet who are focusing on building large exitable businesses into our YetiZen games accelerator program. The YetiZen games accelerator program is the only start up accelerator program focused on accelerating and funding mobile/social, and emerging platform game companies. Involved with the accelerator program are 150 advisors, 9 VCs, and 300 angels investors.
YetiZen - Pushing the Edge of In-Game Virtual Economies