Description
UPDATES: Our Party have been moved to March 7th at 8pm at Ruby Skye!
Presents
VIP Tickets For:
YetiZen Party @ GDC 2012
An EPIC Party to Remember for Years
You heard that right! The Yetis are coming! This year, YetiZen is throwing a GDC party like no one has seen before. Think of the most epic event you can imagine; acrobats, performers, music, drinks, give-aways, activities, and a spread that'll make both your eyes and your mouth water. A party where everyone goes back to their rooms fully content in the knowledge that all of their expectations for life that evening have been totally fulfilled. Yeah...that's not just your imagination, that is the party we are throwing. The Game Developer's Conference will be our first step to giving the global game market a big ol' Yeti hug. Tickets on this page are for

VIP registration

exclusive ! This includes access to the party and the exclusive VIP Area!
If you have not been to most of our parties throughout 2011, you sure as shucks have heard about them, but you haven't seen anything yet! We will be promoting this EPIC Party on the wild streets of GDC all week (however, you can

ONLY

get VIP Access here!). Models will be handing out drinks at the corner of 4th and Howard, and giving party invites Tuesday - Thursday. Watch in awe as we trot out beautiful people, delicious treats, awesome music, eye candy of all sorts and lots of FUN FUN FUN for no other reason than just because it's how we roll.
So, keep a lookout for party fliers! Yeti's could be harder to recognize than you might think, but when you find one, fun will follow. It is the party you will tell your co-workers about, then watch them turn shades of green for not making it to GDC this year. The YetiZen Party @ GDC 2012 is not something you are going to want to miss.
Once again... Tickets for the VIP Area can only be purchased here! This allow access to the EPIC Party + VIP Area for the evening!

About Paypal:

PayPal is the trusted, secure solution for digital goods publishers who need to monetize online games, news, video, books, blogs, software and all forms of digital content. Processing payments with PayPal, allows you to tap into a global buyer base of over 100 million active accounts in 190 markets and 24 currencies. We enable publishers to set sensible prices for their customers by offering special low rates for micropayments. PayPal is the ideal choice - offering access to a global market with a secure, trusted payment experience, competitive micropayment pricing, and a two-click in-context checkout for your customers. More information can be found at www.paypal.com/digitalgoods.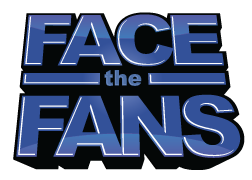 Face The Fans is a mashup of Online Gaming and Social Media, with a whopping dose of Star Power. Sign up at

www.FaceTheFans.com for our beta in Spring 2012.

AngelHack brings together startup communities from around the country, for a hackathon competition, judged by top Angel Investors, where participants build startups ideas. The next event is on March 3-4th! 1st place for Gaming Team gets acceptance into YetiZen Game Accelerator.