YetiZen - May Mixer

Tuesday, May 22, 2012 from 6:00 PM to 9:00 PM (PDT)
Event Details
Presents
May Mixer

The Yetis are organizing another gathering with the top influencers and amazing developers across the Bay Area. Our events have featured guests from companies such as EA, Zynga, ngmoco, Kabam, TinyCo, CrowdStar and several cutting edge startups! That's just name a few!

Come join us on Tuesday, May 22nd at 6PM and eat, drink, mingle, and party with the Yetis! Catch up with old buddies and meet influential and talented game developers, producers, and gamers alike! We'll be chillin' at YetiZen Innovation Lab @ 2nd Floor, 540 Howard Street, San Francisco, CA 94105.

As always, we will be providing FREE DRINKS, thumpy music, and invaluable networking time! Best of all FREE ADMISSION! Space is limited! Hurry and reserve your ticket FAST!
Our Sponsors: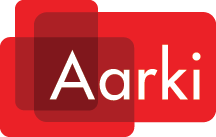 About Aarki:
Aarki is a mobile ad optimization and targeting platform for advertisers. We automatically optimize ad creative for mobile devices to increase conversion rates. The optimized ads are targeted based on user device, demographic, and behavior information. Together, ad creative optimization and targeting, result in dramatically higher revenue for a broad range of premium publishers.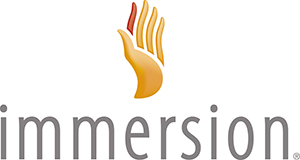 About Immersion:
Immersion is the leader in haptic (touch feedback) technology. Engaging in sense of touch is crucial to great gameplay -- haptics power user experiences that are satisfying, intuitive and fun. With Immersion's MOTIV Development Platform for Android both OEMs and third-party developers can easily integrate haptic effects into their UI and apps within a matter of minutes. The tools include a technology forum, test app, sample code, a library of predesigned haptic effects, and the UHL tool, which ensures that haptic effects are optimized across ALL Android handsets, regardless of the underlying haptic technology. Learn more about Immersion's MOTIV SDK at http://developers.immersion.com

About PlayPhone:
The PlayPhone Social Gaming Network is an advanced cross-platform, multiplayer network that connects smartphone and tablet gamers globally for rich social gaming across leading mobile platforms. Gamers can play anytime, anywhere regardless of OS or smartphone. The FREE SDK for iOS, Android, WP7 and HTML5 provides developers with a single solution for global distribution, social hooks and social network integration, instant player matching, frictionless one-click payments, and virtual economy management tools. Visit http://developer.playphone.com for more information.

When & Where
540 Howard Street, 2nd Floor
San Francisco, 94105


Tuesday, May 22, 2012 from 6:00 PM to 9:00 PM (PDT)
Add to my calendar
Organizer
YetiZen
YetiZen is a strategic keystone in the game industry. We host the largest Bay Area community of game companies through our San Francisco Game Developer's Workshops. 7000 unique developers go through our workshop and mixer events every year. Our workshops boast some of the biggest names in the game space like rockstar VCs such as Tim Chang!
We select the brightest smartest entrepreneurs we meet who are focusing on building large exitable businesses into our YetiZen games accelerator program. The YetiZen games accelerator program is the only start up accelerator program focused on accelerating and funding mobile/social, and emerging platform game companies. Involved with the accelerator program are 150 advisors, 9 VCs, and 300 angels investors.