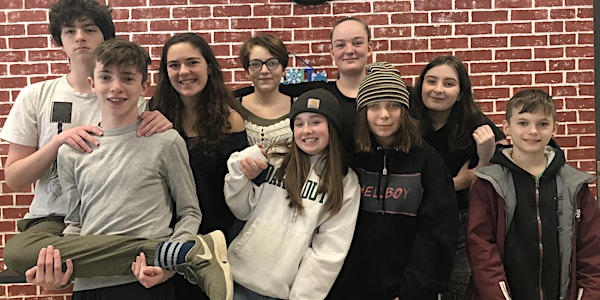 YET 2019 One Act Series
When and where
Location
Byrdcliffe Theatre 380 Upper Byrdcliffe Road Woodstock, NY 12498
Description
WHAT? On MAY 3 & 4, May 10 & 11 - YET will present two weekends of contemporary award winning plays at the Byrdcliffe Theatre in May! This year's One Act Series will include 9 plays, and 3 scenes from award winning playwrights as well as one original play by one of very our teen thespians - which just won "BEST ALL AROUND PLAY" at the NYC Thespian Festival! Each weekend will present different plays from the YET One Act Series!
WEEKEND 1: Friday, May 3 @ 7 PM & Saturday, May 4, @3 PM & @7 PM
No More Monsters by Jess Honovich – Gabriella Ferri, Quinn Victor, Natalie Breedon
Italian American Reconciliation by John Patrick Shanley – Trudy Poux & Silas Schwartz
Liner Notes by John Patrick Bray – Piper Levine
The Memory Box by Chris Shaw Swanson – Natalie Breedon & Coco O'Malley
Goodbye Charlie Written & Directed by Trudy Poux - Gabriella Ferri, Piper Levine, Coco O'Malley, Trudy Poux, Lily Raper, Silas Schwartz, Ella Ullman, Quinn Victor.
WEEKEND 2: Friday, May 10 @ 7 PM & Saturday, May 11 @ 3 PM & @ 7 PM
She's Fabulous, by Jack Neary - Gabriella Ferri & Trudy Poux
On The Edge by Craig Pospisil – Piper Levine & Cody Victor
Home Front by James Duff – Emily Rosakranse
Absent Grace by Claudia Barnett - Natalie Breedon & Quinn Victor
Outcome by S.W. Senek - Coco O'Malley & Cody Victor
Horticultural Therapy by George Sauer – Emily Rosakranse & Silas Schwartz
WHERE? Byrdcliffe Theatre, 380 Upper Byrdcliffe Rd, Woodstock, NY 12498