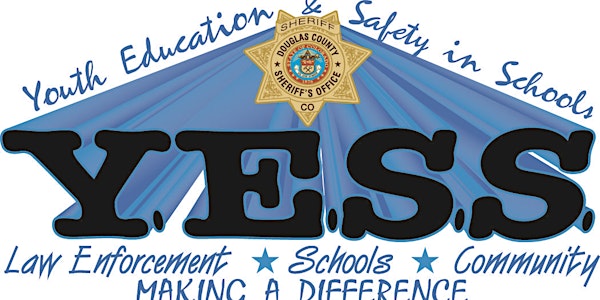 Y.E.S.S. PARENT ACADEMY - Keeping youth safe! Social/Digital Media & Human...
Location
Highlands Ranch High School
9375 Cresthill Lane
Highlands Ranch, CO 80130
Description
The Douglas County Sheriff's Office Y.E.S.S. instructors will share the latest developments in keeping youth safe, taking back control and provide a question and answer period for parents.
We will help parent's regain control of your "Digital Native" children, learn the latest on apps, social media and digital device technology and how it is effecting youth today. We will discuss topics in helping parents identify how devices are impacting students in the areas of emotional intelligence, sexting/sextortion, human trafficking, app & social media awareness. We will also briefly discuss drug issues within our schools in particular marijuana's recreational legalization issues teens are facing.
We will have a resource fair of service providers from 6:30-7:00pm to provide information and answer questions for parents prior to the event. The Y.E.S.S. presentation will start promptly at 7:00pm
Please RSVP, you do not need to bring a printed ticket with you to the event but we need to have RSVP's so we know how many parents will be in attendance.