The groundbreaking, revolutionary experience for visionaries, startups leaders, creatives, consultants, and entrepreneurs!
About this Event
YesHoney Collective brings together designers, brand specialist, photographers, developers, entrepreneurs and marketers from across the country to provide business resources to align your vision with success.
Once a year, the creative professionals of YesHoney Collective gather to discuss wealth, entrepreneurship, share industry secrets, and strategies all designed to accelerate growth and profitability for the year ahead.
Follow us on Instagram @YesHoneyCollective
PRESENTED BY:
YesHoney Collective
HOSTED BY:
Tirzah Moneé
MC
D'Shaun Campbell
SESSIONS & PANELS
YesHoney Collective Welcome Brunch Keynote: Vision, Accountability, Community.

Tirzah Moneé
Matters of the Mind: How to manifest your Vision 
.
Sherena Edinboro

Visuals & Visibility: How to boost brand for cross-platform reach.

Paty Ventura, Richard Rembert, Deanna Kent & Xavier Miller

Get Insta clients with Speaking
.
Caterina Rando

Marketing & Money Moves: How to secure the bag online.

Arielle Hale, Jasmine Anderson, Caroline Lawless
, Deanna Kent & Xavier Miller

Social Media: How to grow internationally.
Madison Jaye
Unconventional Wealth Chat
 - [LIVE]
Ogechukwu Madu, Josh David, Brandon Jones

Business Growth Secrets - Advanced Concepts: How to go from zero to fully scaled in 90 days or less.

Adrian Kennedy
Follow @YesHoneyCo on Twitter for Conference Updates.
*Schedule is subject to change*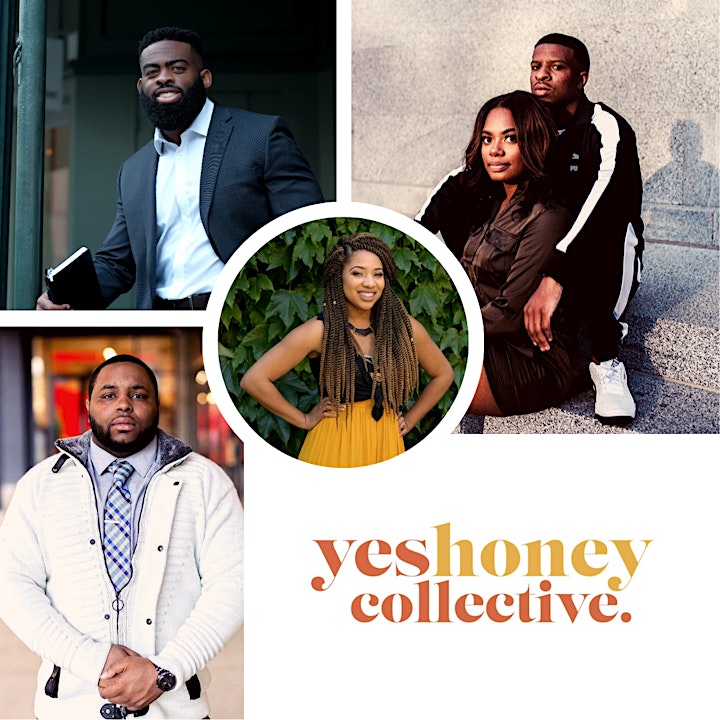 Ticket Includes:
A day of sessions Friday (10:00 am to 5:00 pm)
Catered YesHoney Collective Brunch.
Awesome conference swag.
A dope after party with a dj and bomb food so you can continue networking in a more casual environment (5:00 pm to 6:45 pm evening)
An opportunity to network with and meet sponsors, speakers, and other YesHoney Collective community members, including business owners, designers, developers, agency owners, bloggers, copywriters, freelancers, site owners, and more
RECORDING POLICY
For community-building and promotional purposes, there will be volunteer and/or professional photographers and videographers at YesHoney Collective 2020 Vision Conference. By purchasing a ticket and attending the event, you consent to your image being used in resulting photos or videos that may show your participation in the YesHoney Collective 2020 Vision Conference.