Description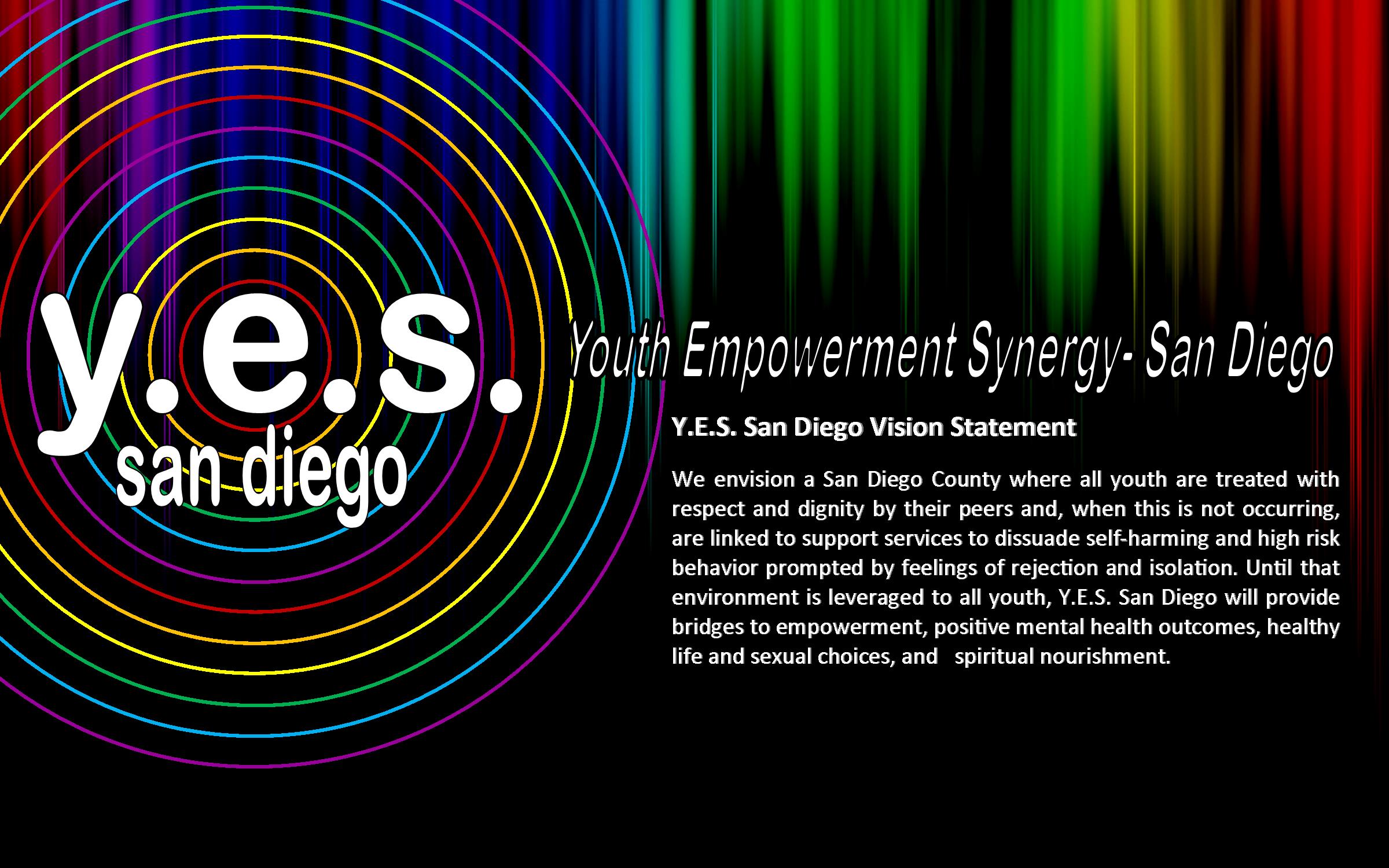 REGISTRATION IS NOW CLOSED THROUGH EVENTBRITE, BUT WE CAN ACCEPT SOME WALK-UP ATTENDEES. TO INQUIRE ABOUT THE CONFERENCE, PLEASE SEND AN EMAIL TO IAN@SDHDF.ORG, BEFORE 9:00 PM, ON APRIL 7. WE CANNOT COMMIT TO RESPONDING TO EMAILS AFTER THAT TIME, AS WE WILL BE PRODUCING THE CONFERENCE.
HOPE TO SEE YOU THERE!
The Y.E.S. San Diego annual conference is the cornerstone of our efforts. The goal of the conference is to create a space and time where LGBTQ youth and all the people that support them can enjoy an uplifting, judgment-free day! It's a day to see LGBTQ entertainers, artists, community leaders and your peers from around San Diego County. Our resource tables and workshops include all types of subject matter, including advocacy, education, spirituality and health. We also have panels and breakout sessions for adults and allies. Y.E.S. looks to empower our next generation to be a cohesive and powerful force in creating the world in which we all want to live!
Be a part of the solution:
Y.E.S. San Diego is designed to represent the full scope of voices in our community—that means you! When we better understand the needs of LGBTQ and ally youth and young adults, we can identify important resources and advocate for those that are lacking.
Help us out by serving on our steering committee or organizing a meeting with your GSA, college LGBTQ group or maybe a group of 5 or 6 friends. Make suggestions about what YOU want to see! The ONLY way we will truly be successful is if we have a wide range input from our community. We can only serve your needs if we know what they are! Contact us at info@yessandiego.org!
This is a free event for youth, young adults, professionals and parents/guardians of LGBTQ children!