You are POWERFUL! Your SUCCESS is around the Corner!
About this event
Ever been told "You Can't do something?"
I am here to tell you "YES YOU CAN!"
I am here to help build More Business Women!
Gain that EXPOSURE and NETWORK with other business owners as well!
Together we can Conquer our fears and reach success!
We will have Guest Speakers from Known Business in the San Antonio area!
Come out and network and meet wonderful women of business!
Vendor tickets are $85 (only 10 Vendor tickets)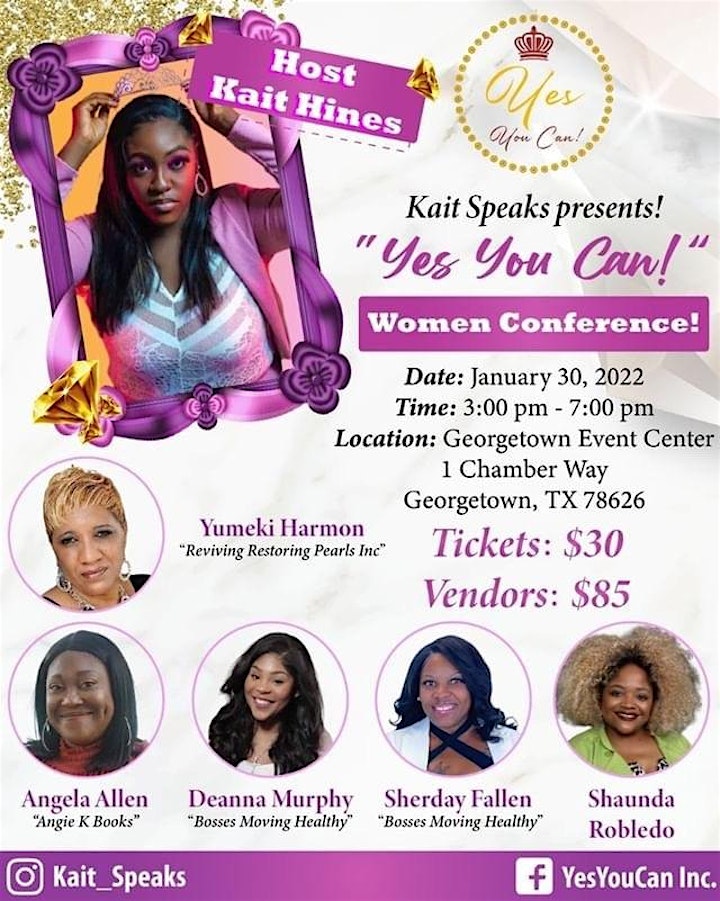 Organizer of "YES YOU CAN" Women Conference AUSTIN!