Description
In partnership with LEVEL3, a unique coworking and events space connected to Unilever's regional headquarters, we would be delighted if you can join us for 'Yes, You Can Innovate. Discover your innovation strengths and develop your creative potential.'
Tickets include light refreshments, a FREE profile of your innovation strengths (RRP $80 SGD) and a signed copy of the book (RRP $25 SGD).

Selected as Business Book of the month in both the UK and Singapore, YES, YOU CAN INNOVATE, IS A PRACTICAL HOW TO GUIDE TO HELP YOU DEVELOP YOUR INNOVATION STRENGTHS AND IMPROVE YOUR ABILITY TO CREATE VALUE OUT OF NEW IDEAS.
IDENTIFY

opportunities by understanding trends, patterns and future areas of growth

IGNITE

ideas by creating novel solutions

INVESTIGATE

by prototyping, testing and researching ideas

INVEST

by having the courage to create business models and persuade others

IMPLEMENT

by making an idea happen and creating value from it

IMPROVE

by optimising your ideas and learning from success and failure

Adam Lyle, Exceutive Chairman of Padang & Co, a specialist catalyst that specialises in open innovation for corporates and government, will share a few words about the importance of leveraging open innovation platforms and tools to stimulate new ideas and create a wider impact.
Natalie Turner, author of Yes, You Can Innovate, will then share about what inspired her to write the book.
You will then have the opportunity to explore some of the book's key themes in an highly interactive and experiental activity into the 6 'I's® of Innovation, the Model she designed to help people create ideas and make them work.
As well as a chance for networking, and to meet other people interested in innovation, you will DISCOVER:
Your innovation strengths (as perceived by you) across the 6 'I's®

The skills that are important to your role right now and how you might be underplaying or overplaying your strengths

A new Model that integrates the dimensions of innovation culture, process, skills and mindsets and provides a guide map for making innovation practical and PURPOSE driven
For a sneak preview, download a free chapter at www.yesyoucaninnovate.com.
After you have registered, we will send you a link to answer the 6 'I's® questionnaire. This will take about 10 minutes to complete. For more information about the 6 'I's® please visit www.6-i-innovation.com.
We look forward to meeting you soon.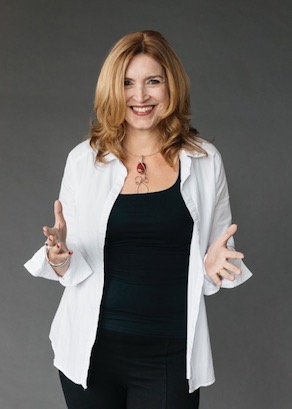 Author: Natalie Turner
In Partnership with LEVEL3 - https://l3.work