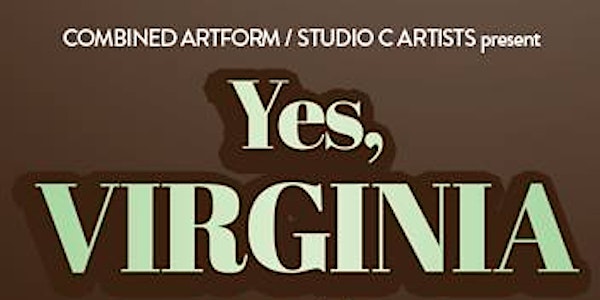 Yes, Virginia
When and where
Location
Studio C Artists 6448 California Route 2 Los Angeles, CA 90038
Refund Policy
Contact the organizer to request a refund.
Description
Mindy Sterling, famous for her role as Frau Farbissina in the "Austin Powers" films and Ellia English, best known as Auntie Rae on Larry David's HBO series, "Curb Your Enthusiasm", will be appearing in "YES, VIRGINIA", a new play by Stan Zimmerman & Christian McLaughlin.
"YES, VIRGINIA" is a role-reversal comedy based on Zimmerman's mother and his long time housekeeper. The story centers on the relationship between Denise (Sterling), a woman living alone in suburban Detroit and Virginia (English), her maid who helped raise Denise's kids during a difficult divorce. The play deals with dementia and the options currently available to aging parents.
The two character play will be directed by Zimmerman and produced by Theatre Asylum (Matthew Quinn/Bertha Rodriguez) and Studio C Artists (John Coppola). "YES, VIRGINIA" will have a limited run of 9 performances. It opens Sunday, April 9, and closes May 14.

"YES, VIRGINIA" will be performed in Studio C Artists - 6448 Santa Monica Blvd. Hollywood, CA 90038.
PERFORMANCES: 85 minutes (no intermission)
LOCATION: Studio C Artists – 6448 Santa Monica Blvd., Hollywood, CA 90038
Tickets are $25 online/$30 at the door.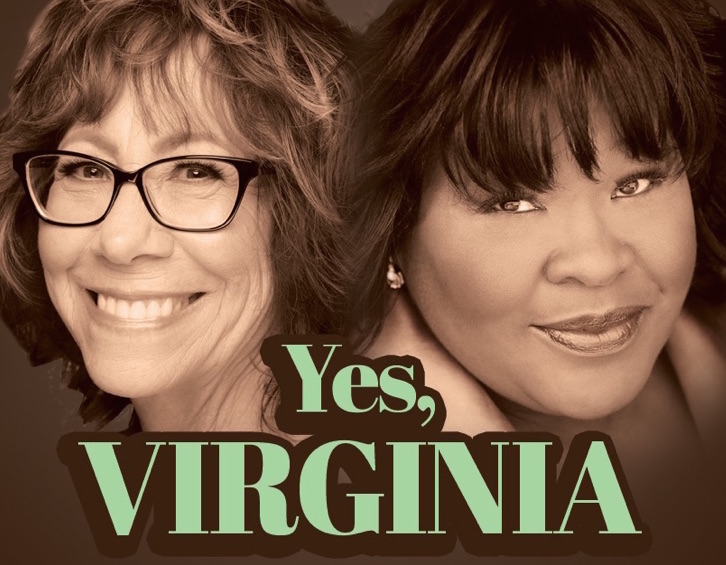 Stan Zimmerman, along with James Berg, has written for such classic television series as "The Golden Girls", "Roseanne" and "Gilmore Girls". They received two WGA nominations for Best Episodic Comedy Writing for the first two series. Zimmerman & Berg also wrote on both "Brady Bunch" movies. Christian McLaughlin has written for "Married with Children", "Desperate Housewives" and co-created the MTV series "Spyder Games". He currently writes for CBS' "The Young & the Restless". Together, Zimmerman and McLaughlin wrote the award winning production of "Meet & Greet" (Elephant Theatre), "It's On!", the tv theme song musical which played at NYMF/Signature Theatre and "Knife to the Heart", their circumcision comedy that will open in Chicago Fall 2017.
In theatre, Zimmerman has directed "Gemini" (Celebration Theatre), "A Tuna Christmas" (Theatre Asylum) with Sterling, "Blink & You Might Miss Me" (Theatre Asylum), "Entertaining Mr. Sloane" (Actors Company) and last month received rave reviews for the premiere production of Paul Shoulberg's "Synthesis". He also directed "Meet & Greet" and "Suicide Notes: In Their Own Words" (Theatre Asylum). Stan directed and co-wrote the new office comedy series "Secs & Execs", which is currently streaming on tellofilms.com

Mindy Sterling, a veteran improviser and improv teacher and director, honed her skills with the Groundlings in Los Angeles. She just completed her second season starring in "Con Man" on Comic-Con HQ. She was the hoarding dysfunctional mother on FXX's, "Legit".Kids and parents know her from Disney Channel's "Ant Farm" and "I Carly". She is the voice of Lt. Lin Beifong on the Nickelodeon animated series, "Legend of Korra". She has voiced Pig Goat Banana Cricket, Scooby Doo, Chowder and many others. She recurs on "Blackish" and guest starred on "2 Broke Girls", "Desperate Housewives", "Detour", "Young and Hungry" and "Curb Your Enthusiasm". Some of her memorable film credits are "The Grinch Who Stole Christmas", "Drop Dead Gorgeous" and "Reno 911". Sterling has been directed by Zimmerman in numerous productions, including "Gemini", "A Tuna Christmas", "It's On!" and "Sec & Execs".
Ellia English stage roles include "Dreamgirls", "Ain't Misbehavin'", "Haarlem Nocturne", "Ma Rainey's Black Bottom", "Showboat" (in US and UK's Royal Shakespeare Theater), "Romeo & Juliet", "The Colored Museum", "Spunk", "Barnum", "Nunsense", "One Mo' Time" and "Cotton Club Gala".
 Her tv roles include Aunt Helen on 'The Jamie
Foxx Show' and in Disney Channel's "Good Luck Charlie", Lifetime's MOW, "Petals On The Wind" and most recently CBS's "Code Black".
 In films, Ellia can be seen in "My Sister's Keeper",
"Good Luck Chuck", "Semi-Pro", "Cornered" (2009 Best Actress Award at NYC
Horror Film Festival) and Goldie Hawn's "Wildcats".
 Jazz audiences have enjoyed Ms. English at such NYC venues as The Village Vanguard, The Cotton Club, and Upstairs At GreenStreet. In LA, Ellia has performed at Upstairs at Vitello's and Herb Alpert's Virbrato. Ellia's book, I AM THAT I AM, A Journey Through Add-Ol- Less-Sense was published by Xulon Press. She wrote the single, THAT'S
WHAT FAITH IS/YOU GOTTA BELIEVE IT.
 Ellia partnered with S.T.R.I.V.E. (Students Taking Risks In
Visionary Efforts); bringing her "Loving Literacy Tour" to primary schools, mentoring and encouraging students K- 5, to become proactive in their
education.
Theatre Asylum/Combined Artform - Matthew Quinn has been involved in theater production and venue management for over 20 years in San Francisco and LA. He created Combined Artform in 1998 with Bertha Rodriguez and have produced such shows as "Santaland Diaries" (now in its 15th year at SF's Eureka Theatre), "Blink & You Might Miss Me", "Jane Austen Unscripted" (w/Impro Theatre), "A Tuna Christmas", "Pulp Shakespeare", "How to Survive a Zombie Apocalypse" - US version and Tilted Frame. In 2010, Matthew started the Asylum's Best of the Fringe (ENCORE Awards) and in 2016 BEYOND ENCORES. From the ENCORES, he has co-produced extensions of "Pulp Shakespeare", "Pokemusical", "Sunny Afternoon", "WOMEN" (w/Beth Dies) and both "Meet & Greet and "Suicide Notes" with Stan Zimmerman.
Studio C Artists is an LA based production, casting, and arts education company founded by director John Coppola and producer Michael Sonntag. The production unit focuses on film and television – primarily features, documentaries, scripted series, and web series. In addition, Studio C Artists develops projects for the stage, with the intention of working some of them into material for the screen. Studio C Artists Casting is a full service film and television casting office located in the heart of Hollywood. The casting group specializes in both theatrical and commercial casting. The Acting & Filmmaking Institute offers a curriculum of acting classes, career-related seminars, and filmmaking workshops. For more information, visit www.studiocartists.com.