Event Information
Refund policy
Contact the organizer to request a refund.
Eventbrite's fee is nonrefundable.
Aligning your values, needs and desires to forge forward on your journey
About this event
Just in time to align for the holidays, Village Well is thrilled to collaborate with Empowerment Coach, Nic Kleemann for this 6 week series. After walking through her own burnout , Nic has become passionate about recognizing what is holding us back from saying no to others so that we can say YES to ourselves.
Do you ever wonder how you find yourself in situations saying yes to something or someone, when you really wanted to say no? Can you identify with feeling guilty when taking time out to make yourself a priority?
During our time together, we will create awareness about our personal patterns, while exploring thoughts or emotions that may be holding us back. Nic will coach us how to say YES minus the guilt, and from a place that feels comfortable. What a wonderful opportunity to get a kick start on our intentions for 2022.
Please join us Tuesday from 6-7:30 pm
November 2, 9, 16, 30, December 7, 14
WEEK 1 - IDENTIFYING WHAT IS
*What are your patterns when you agree to something or someone.
*What have you not said yes to recently, but really! want to?
*Whom or what do you want to say no to? And why is that important to you?
WEEK 2 - YOUR VALUES, NEEDS, DESIRES
*What values, needs, and desires drive you to agree or disagree?
*How does culture, gender etc. affect your decision making process?
WEEK 3 - HEAD, HEART & BODY ALIGNMENT
*How to reframe the story in your head.
*How to say no to others and yes to yourself without guilt or shame.
*How to use your body's wisdom to carry some weight of your decision.
WEEK 4 - OWNING YOUR SPACE
*Preparing to say no to what no longer serves you.
*Whom and what do you want to say yes to for yourself?
WEEK 5 - BUILDING ALLIANCES
*Know who and what can support you to say Yes to yourself more often. What do you need to feel comfortable and confident?
*Tools to rejuvenate yourself to be in power.
WEEK 6 - STANDING IN YOUR POWER
*Setting intentions and finding your support partner.
*Celebrating what already has shifted for you.
Use Promo Code: YES for EARLY BIRD REGISTRATION and SAVE $100
*Zoom Link and Class Details will be sent Sunday prior to each session.
*Payment can be made via Eventbrite, check or Venmo: Michelle Walsh @ Michelle-Walsh-72
Please feel free to reach out with any questions to Michelle Walsh: myvillagewell@gmail.com
www.myvillagewell.com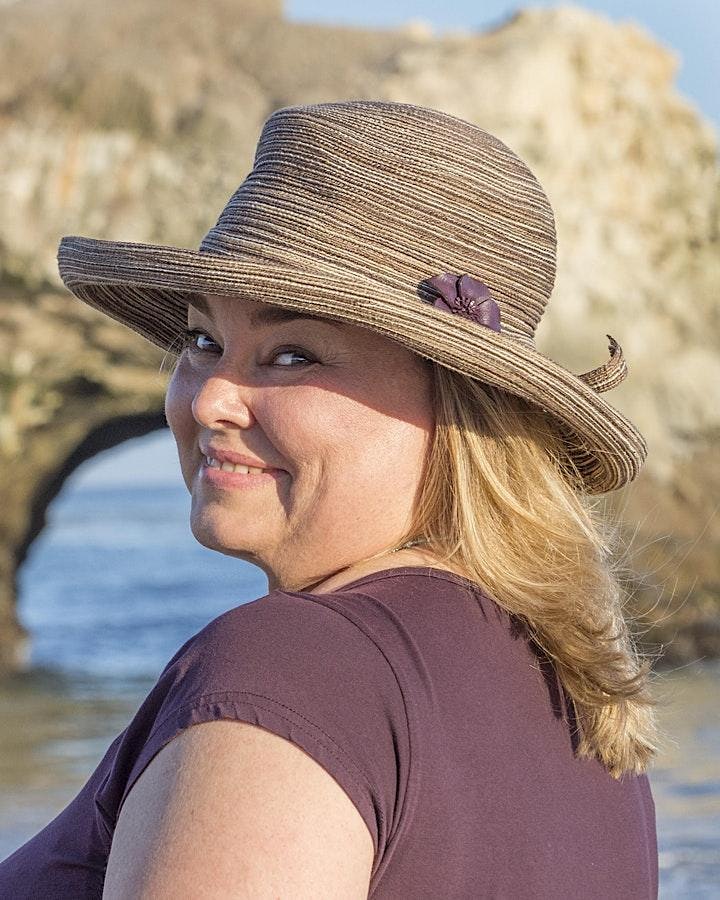 Hello, I'm Nicole Kleemann. For 13 years I lived the dream. I had the privilege of working at Google in various senior leadership positions and I truly loved my job. It allowed me to explore and grow as a person, a manager and leader.
I totally enjoyed moving around the world to work with the most amazing people and learning from different cultures.
Though, one day, I just had gotten the promotion that I worked my ass off to achieve, I realized that I didn't fact-check my dream. Guess what? It did not make me happy. The opposite was true, I felt burned-out, disconnected from my job, my team, our purpose...
And finally, I started to ask myself: What do I REALLY want? What would make ME happy?
The most precious time at my job had been to work with people and help them develop their careers, fulfill their dreams and become the incredible leaders they are today.
And I finally admitted that I wanted the focus of my career to be professional coaching. It had to be more than just a side kick to my management career. As I have always been a strong advocate for fairness and equal opportunity in my teams, I decided to focus on coaching women leaders. Mainly, as I had seen over the last few years how difficult the path to success can be. My big aha-moment came, when after 10 years at Google, I suddenly was the only female senior leader in my team. It was not designed or wanted that way by anyone, but it still happened. And that shifted my way of working and communicating dramatically.
The work that I started at the time is what I feel asked to continue doing. I am here to help curious and courageous women to take their lives and careers to new heights. I understand that significant change is often accompanied by fear and uncertainty, especially for women who might already be feeling overworked, burned out, or uninspired.
My years of experience managing diverse and cross-cultural teams at Google, along with an innate understanding of human behavior and motivation, helps me to support you in a way that fits your needs. I have worked in the same fast-paced, high-stress environments as you do and bring a deep well of knowledge about what it takes to achieve important goals on tight timelines into my coaching practice.
I believe that each woman has the wisdom and power to achieve what she truly wants in life. And I am passionate about empowering you to transcend limiting beliefs and make choices that align with your wildest dreams.
www.nicolekleemann.com
Date and time
Location
Refund policy
Contact the organizer to request a refund.
Eventbrite's fee is nonrefundable.
Organizer of YES - Honor Yourself First!
Michelle Francois-Walsh is an energetic wife, mother, and a creative teacher by trade.
Inspired after losing 100 pounds over almost two decades ago, Michelle became a Coach for WW (formerly known as Weight Watchers). By utilizing vulnerability, a disarming sense of humor, and positive motivation, she created a sense of safety and community in the seven Workshops she led weekly.  
In 2018,  with a longing to create a safe space encouraging women to gather, Michelle founded My Village Well, where she facilitates monthly Workshops and Retreats for women and teenagers. Using her five daughters as inspiration, Michelle develops curriculum around topics such as: Gratitude, Courage, Motherhood,  Healthy Boundaries, Renewal, Self-Compassion, and Positive Body Image.  With an innate curiosity to empower others to tap into their inner greatness,  My Village Well represents a refuge where women connect, laugh and  heal regularly.
Having the innate gift of recognizing other's potential, Michelle also offers One-on-One and Group Coaching sessions.
Passionate about sharing her gifts of wellness and self-care, Michelle is excited to serve you.
You can find Michelle Francois-Walsh at
www.myvillagewell.com   myvillagewell@gmail.com 
or on Facebook under Village Well