Description
Saturday, June 9, 2018
Experience the Art Heart of downtown San Francisco's Yerba Buena Neighborhood
For the 11th year the Yerba Buena Alliance is proud to present the Art Walk as a way to explore the Yerba Buena neighborhood for FREE while experiencing the fabulous world class art and culture exhibitions.
Pick up your Yerba Buena Art Walk Passport to get stamped at each location. Get stamped at each location to be entered to win the grand prize, a pair of guest passes to each participating institution to be drawn at the art walk after party.
Yerba Buena Art Walk Schedule of Events
1:00-2:30 pm
Yerba Buena Garden Festival
Traditional Balinese Music & Dance with Gamelan Sekar Jaya
Legendary Bay Area arts and culture organization http://www.gsj.org
See more here.

Inside Yerba Buena Gardens on Mission Street between Third and Fourth.
2:00-3:00 pm
Pre Art Walk Event Reception
California Historical Society
678 Mission Street, San Francisco
Mix, mingle and get to know your fellow art walk attendees
3:00 - 6:00 pm
Yerba Buena Art Walk
FREE
6:00-7:30 pm
Yerba Buena Art Walk After Party & Prize Drawing
American Bookbinders Museum
355 Clementina Street, San Francisco
Prize drawing approximately 6:45 pm. Will include Grand Prize for a pass to every location for those who get their passport stamped at every location can be entered to win.
Nine Participating Institutions at Eight Locations all Open FREE

Pick up your Yerba Buena Art Walk Passport at each location for a fun interactive way to experience Yerba Buena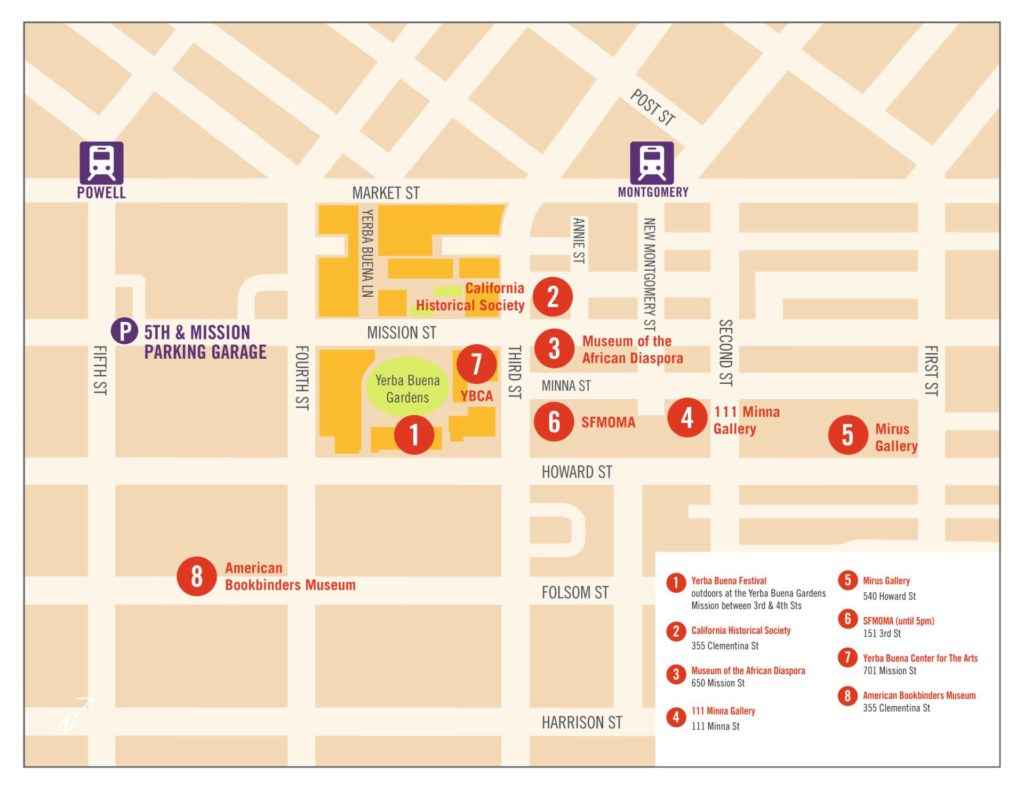 Please note typically the Contemporary Jewish Museum is part of the Art Walk, however this is the same date as their annual gala, so the museum is closed. Check their website for other community events in line with their 10th anniversary. Thecjm.org
*SFMOMA closes at 5pm, so part of the Art Walk for their free public spaces only from 3:00-5:00 pm.
See our webpage: https://yerbabuena.org/artwalk-2018/
Facebook Event Page: https://www.facebook.com/events/188394841793571/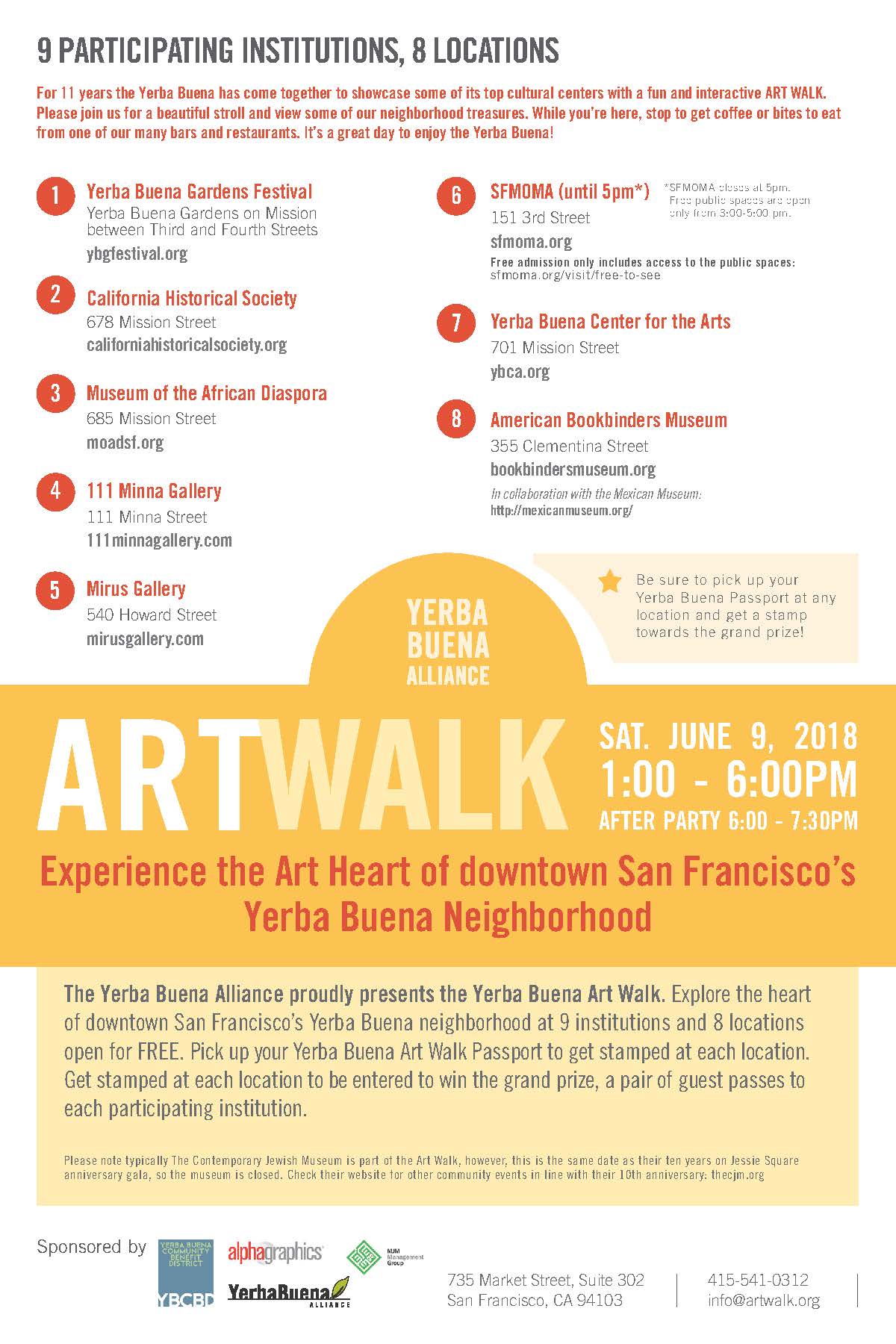 Proudly Presented by:
Yerba Buena Alliance
Yerba Buena Community Benefit District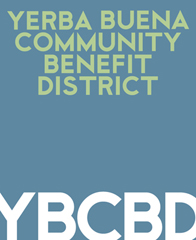 Alpha Graphics
MJM Management Group
About the Yerba Buena Alliance
The Yerba Buena Alliance is a 27 year old neighborhood organization. Founded in 1991 with the opening of the Yerba Buena Gardens, the Alliance works to create a sesne of partnership and community between the stakeholders of the Yerba Buena, defined as Market to Harrison and Second to Fifth Street in downtown San Francisco. The Alliance works in collaboration with the cultural institions to bring awareness to the world class and cutting edge exhibitions in the neighborhood. We also work to promote the area as a destination and create a sense of an engaged and infomred community. The Alliance is a membership based organization working to create montly neighborhood meetings, advocate for the area and to bring strong partnerships together in the art heart of downtown San Francisco. See more at www.yerbabuena.org
Thank you lowercase productions for the Art Walk Graphic Design